UK government electric-car grant cut, no longer available on more expensive models
The UK government grant for electric cars has dropped by £500 to £2,500 and now only applies to those costing under £35,000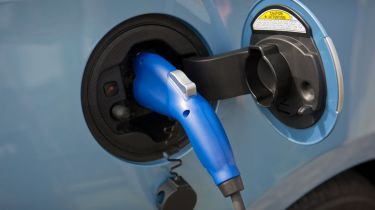 The UK government Plug-in Car Grant (PiCG) has been cut from £3,000 to £2,500 from 18 March 2021 – and it's no longer available on models costing over £35,000. Previously, the grant was available for cars up to £50,000.
The Department for Transport (DfT) says the changes mean the money available lasts longer. It comes ahead of plans to ban the sale of new petrol and diesel cars by 2030.
The 2020 Budget confirmed that the PiCG will continue into 2022-23 thanks to a £403 million investment, along with a £129.5 million allocation for the continuation of the Plug-in Van, Plug-in Taxi and Plug-in Motorcycle grants over the same period.
The Society of Motor Manufacturers and Traders (SMMT) chief executive Mike Hawes criticised the change, saying it was "the wrong move at the wrong time."
Transport Minister Rachel Maclean said: "given soaring demand, we are refocusing our vehicle grants on the more affordable zero-emission vehicles – where most consumers will be looking and where taxpayers' money will make more of a difference."
Since the scheme began in 2011, £1.3 billion of plug-in vehicle grant funding has been used, helping with the purchase of 285,000 vehicles.
The DfT says that the number of electric cars costing less than £35,000 has risen by almost 50% since 2019, giving justification for excluding more expensive models such as the Tesla Model 3 and Ford Mustang Mach-E from the scheme.
Top 10 best seven-seater electric and hybrid cars 2021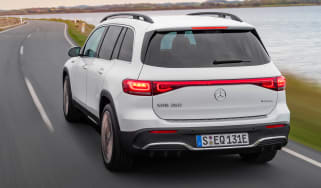 Top 10 best seven-seater electric and hybrid cars 2021
If the regular crop of electrified SUVs and family cars don't provide enough practicality for you, then take a closer look at the range of electric an…
EV36Zero and Nissan's road to carbon neutrality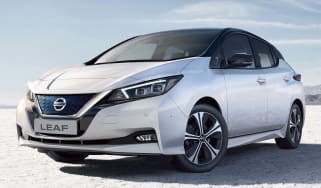 EV36Zero and Nissan's road to carbon neutrality
How the EV36Zero hub in Sunderland is set to take Nissan a step closer to its sustainability goals
Top 10 best luxury electric cars 2021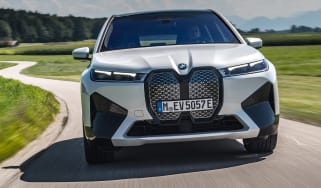 Top 10 best luxury electric cars 2021
From Audi to Tesla, here are our top picks of the most luxurious zero-emissions motoring options on the market right now