UK government axes electric-car grant after 11 years
The grant was slashed in December 2021 to just £1,500 off new models costing under £32,000; funding is being refocused on UK charging network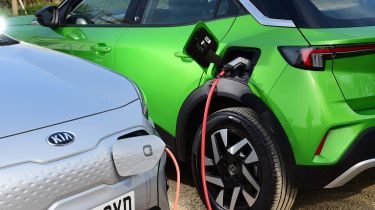 The UK government has ended the Plug-in Car Grant (PiCG) with immediate effect, after supporting the purchase of nearly 500,000 new electric cars in the UK since it was introduced in 2011.
Following the grant's inception, sales of electric cars have skyrocketed from less than 1,000 in 2011 to almost 100,000 so far this year. According to the government, one in six cars joining UK roads is now an EV, after sales of fully electric cars rose by a further 70% in the past year. 
Having paid out a total of £1.4 billion in plug-in grants over the life of the scheme, the government says it's now refocusing funding towards the installation of more charging points across the UK and boosting sales of other types of electrified vehicles, such as vans, trucks, taxis, motorcycles and wheelchair accessible vehicles. 
While the plug-in car grant was slated to continue into 2023, it has been slashed multiple times since its introduction. Most recently, in December 2021 the grant was reduced from £2,500 to a maximum of just £1,500, with a list-price cutoff of £32,000. At the time the grant was withdrawn, 24 EVs on sale were eligible, up from 15 in 2021. 
Defending its decision to end the grant, the government said that: "successive reductions in the size of the grant and the number of models it covers have had little effect on rapidly accelerating sales or on the continuously growing range of models being manufactured."
Transport Minister Trudy Harrison added: "Government funding must always be invested where it has the highest impact… Having successfully kickstarted the electric-car market, we now want to use plug-in grants to match that success across other vehicle types, from taxis to delivery vans and everything in between, to help make the switch to zero-emissions travel cheaper and easier."
Mike Hawes, chief executive of industry body the Society of Motor Manufacturers and Traders (SMMT), was critical of the decision, however. He said: "The decision to scrap the grant sends the wrong message to motorists and to an industry which remains committed to the government's Net Zero ambition.
"While we welcome the continued support for new electric van, taxi and adapted-vehicle buyers, we are now the only major European market to have zero up-front purchase incentives for EV buyers, yet the most ambitious plans for uptake. With the sector not yet in recovery and all manufacturers about to be mandated to sell significantly more EVs than current demand indicates, this decision comes at the worst possible time."
Other UK government incentives for potential electric-car buyers, such as 2% Benefit-in-Kind (BiK) company-car tax, exception from the London Congestion Charge and zero road tax, remain in place for now.
Top 10 best seven-seater electric and hybrid cars 2022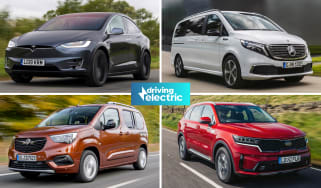 Top 10 best seven-seater electric and hybrid cars 2022
If the regular crop of electrified SUVs and family cars don't provide enough practicality for you, then take a closer look at the range of electric an…
Top 10 cheapest electric cars 2022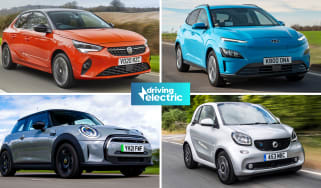 Top 10 cheapest electric cars 2022
Contrary to popular opinion, not all electric cars are expensive. Here are the cheapest ones available in the UK right now
New electric cars coming in 2022 and beyond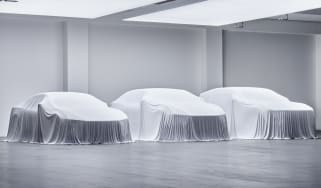 New electric cars coming in 2022 and beyond
With electric cars making up an ever-increasing proportion of sales, the industry is working flat out to launch new models – here's what's on the way …