Uber Green electric taxi service launches in London
You can now order a guaranteed pure-electric taxi in London using the Uber ride-hailing app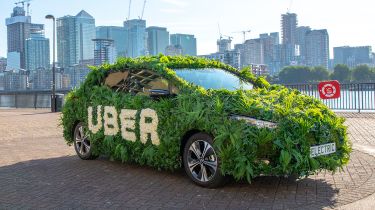 Ride-hailing app Uber has launched a new 'Uber Green' service, whereby customers in London can specifically request a pure-electric taxi for journeys across the city.
Uber Green is launching in London's central Zone 1, although the customer's end destination can be anywhere they choose. It's the first time Uber has allowed its users to specifically request pure-electric cars, instead of petrol, diesel or hybrid models.
The company said: "Uber Green will cost the same as a regular UberX journey on the app, as going green should never be more expensive." Furthermore, drivers running electric cars will benefit from lower service fees, meaning they'll make more money per trip. Only fully electric vehicles will be eligible for Uber Green trips.
Jamie Heywood, Uber's regional general manager for northern and eastern Europe, said: "With cities beginning to open up once again, we have a once-in-a-lifetime opportunity to drive a green recovery by ensuring that every car on the Uber app in London is fully electric."
Uber has committed to making the app electric-only in London by 2025, and elsewhere in the UK by 2030. The company says its Green initiative will be available in 60 European cities – and 1,400 locations in the US – by the end of 2021.
The news of Uber Green's launch comes 12 months after the company signed a deal with Nissan to provide electric cars to its drivers at discounted rates. It has subsequently made a similar arrangement with Kia. Drivers making the switch can save up to £4,500 using Uber's Clean Air Plan.
Top 10 best luxury electric cars 2021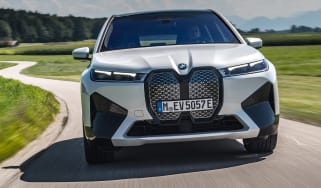 Top 10 best luxury electric cars 2021
From Audi to Tesla, here are our top picks of the most luxurious zero-emissions motoring options on the market right now
Complete guide to the IONITY charging network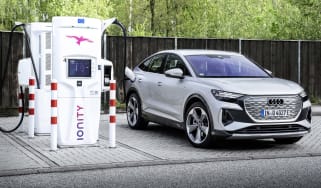 Complete guide to the IONITY charging network
The manufacturer-backed IONITY rapid-charging network is expanding across the UK and Europe – here's all you need to know
2021 Volvo XC40 Recharge electric SUV: single-motor version on sale now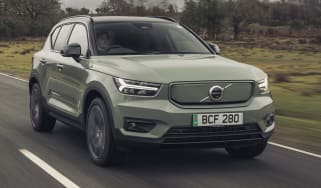 2021 Volvo XC40 Recharge electric SUV: single-motor version on sale now
Volvo has introduced a new single-motor version of its electric SUV, available in two trim levels and with prices starting from £48,300