Sony electric car: Vision-S concept shown at CES 2021
Vision-S concept to be used to develop Sony's next-generation automotive technology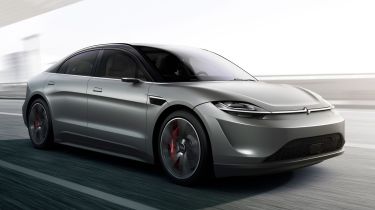 This is the Sony Vision-S concept, the consumer electronics manufacturer's first crack at making an electric car. Previously revealed at the 2020 Consumer Electronics Show (CES) in Las Vegas, the Vision-S has now been shown taking to the road for the first time in a new video shown at CES 2021. 
The latest footage (below) depicts the Vison-S undergoing public-road testing in Austria wearing a light dazzle camouflage on its otherwise undisguised bodywork. Sony says it is "continuing to advance vehicle development for safety and security, entertainment and adaptability." The brand says it has plans to test the car in other countries in the future.
It's not yet clear if the Japanese electronics giant plans to put its car into production any time soon, if indeed at all. Instead, the car is most likely a study to assist the production of systems to be used on models by other manufacturers.
"By bringing together its cutting-edge technologies, Sony intends to contribute to the evolution of mobility by contributing safety, security, and in-car entertainment that generates new excitement," the firm suggested in a release along with its footage (below).
The car follows the current trend for luxurious and rakishly styled electric cars with plenty of performance. Sony says the Vision-S uses a pair of electric motors that can propel it to 62mph from rest in 4.8 seconds and on to a top speed of 149mph.
On-board technology includes the Sony Safety Cocoon – an array of sensors that provide 360-degree coverage using next-generation systems like 'Solid State Lidar' to map out the car's surroundings.
Advanced gesture control is implemented inside the car, along with a large digital dashboard, advanced AI systems, rear-seat screens that give passengers a view of the road ahead, plus other clever touches.
Top 10 best seven-seater electric and hybrid cars 2021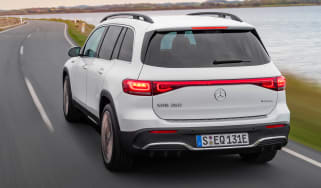 Top 10 best seven-seater electric and hybrid cars 2021
If the regular crop of electrified SUVs and family cars don't provide enough practicality for you, then take a closer look at the range of electric an…
Top 10 best luxury electric cars 2021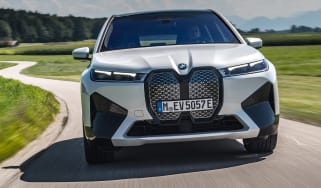 Top 10 best luxury electric cars 2021
From Audi to Tesla, here are our top picks of the most luxurious zero-emissions motoring options on the market right now
2021 Volvo XC40 Recharge electric SUV: single-motor version on sale now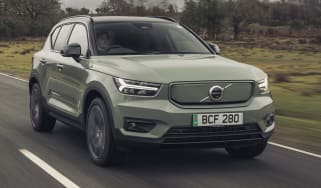 2021 Volvo XC40 Recharge electric SUV: single-motor version on sale now
Volvo has introduced a new single-motor version of its electric SUV, available in two trim levels and with prices starting from £48,300