Silence electric scooter brand launches in UK
New UK venture to set up dealer network for Spanish company's e-scooters and e-mopeds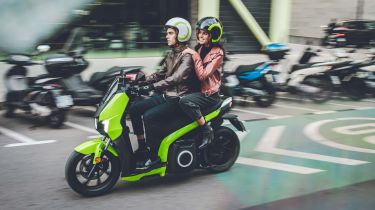 The Spanish e-scooter brand Silence is coming to the UK, initially offering a four-strong range of mopeds and scooters aimed at commuters and business users.
Silence's new UK offshoot is hoping to fill what it sees as a clear gap in the market created by accelerated demand for personal transport and small, affordable electric vehicles arising from the coronavirus pandemic. The first UK store will open in late January in the West Midlands, with more locations to follow in due course. 
The Silence product line-up consists of four models: the S01, the S02, the S02 LS and the S02 LS Long Range. All can carry a rider and pillion passenger, and have an on-board SIM card to communicate with a dedicated 'Silence Connected' smartphone app.
Their batteries are portable and have a 'click-and-go' release mechanism, along with a trolley system to allow charging from any 240V socket. They can also recharge their own battery on the move, generating energy while slowing down.
Silence was founded in Barcelona, Spain, in 2012, with the aim of developing fully electric scooters in-house and from the ground up. It's the only electric motorcycle manufacturer in Spain to build its own batteries, and its 165-strong workforce currently produces the equivalent of 10,000 electric mopeds a year, with 21,000 examples sold to date. Silence has 70 sales locations around Europe and the UK is its first new market for 2021.
Silence electric scooter and moped range
The S02 LS (£2,695) is characterised as a starter model, aimed at younger, more budget-conscious riders. It's equivalent to a 50cc petrol moped, has a range of 35 miles from its 2kWh battery and a top speed limited to 30mph from its 1.5kW motor. The Long Range variant of the S02 LS costs £3,595 and boosts range to 91 miles thanks to a 5.6kWh battery.
Next up is the S02 model, which sells for £4,695 and is aimed at professional business and fleet users. It's equivalent to a 125cc petrol motorbike, with a 5.6kWh battery for an 80-mile range, a 9kW motor for a 3.9-second 0-30mph time and a limited top speed of 56mph.
Top of the range is the S01, aimed at commuters. It has an identical battery, motor, range and 0-30mph time to the S02, but a slightly higher maximum speed of 62mph. It retails for £4,995.
All models are covered by three-year battery and two-year manufacturer warranty, and come with two years' AA roadside assistance in the UK. Silence estimates running costs of £1 per 100 miles travelled, and a full range of accessories is available to customise a required for business or personal use.
Electric Ford Puma could become the UK's best-selling EV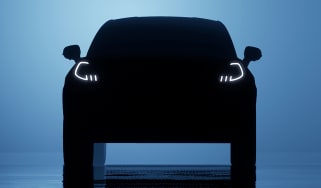 Electric Ford Puma could become the UK's best-selling EV
The Ford Puma EV is set to arrive in 2024 with a range of over 200 miles and a tweaked exterior design
Vauxhall Corsa Electric facelift brings sharp new look and tech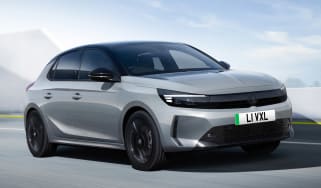 Vauxhall Corsa Electric facelift brings sharp new look and tech
Vauxhall's top-selling electric supermini has been updated for 2023, now getting the 'Vizor' from the Mokka Electric
Caterham EV Seven is the track day car of the future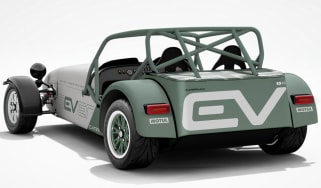 Caterham EV Seven is the track day car of the future
Caterham has revealed an all-electric version of its iconic Seven sports car… that you can't buy