Lynk & Co launches in Europe with unique subscription service
Lynk & Co, owned by Volvo parent company Geely, has launched in Europe; UK cars due in 2022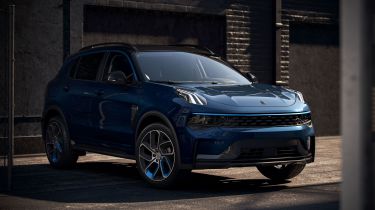 Lynk & Co – a new Chinese-owned brand specialising in electrified cars, with the same parent company as Volvo – has launched in Europe, with right-hand-drive UK cars set to arrive in 2022.
Unlike most car companies, Lynk & Co has a subscription-only model: customers will pay a maximum of €500 (£456) a month for an all-inclusive ownership experience.
That will include insurance, road tax and breakdown cover, meaning subscribers only have to spend extra on fuel or charging.
Interestingly, they'll also be able to cut their monthly costs by allowing members of a dedicated service to drive their car; membership will be free, but owners can set the rate themselves. The brand is keen to promote this model as a more sustainable approach to car use.
Other features of the Lynk & Co model that set it apart include a lack of physical dealerships – replaced by online orders and retail/cafe spaces called 'clubs' – and the distinct absence of options. Buyers can pick from one model, in two colours – black or blue – with just one level of equipment. Home delivery will be offered in some markets.
That single model is the Lynk & Co 01 – a plug-in hybrid SUV "designed and engineered in Sweden" that shares underpinnings with the Volvo XC40 and uses a hybrid setup that's broadly similar to that in the Recharge T5 model. Power is 257bhp, while Lynk & Co claims an electric range of up to 40 miles for the car.
The reason for the limitations in specification, the company says, is to guarantee stock availability. "We could be the only car brand that if you sign up on a Monday, you could have your car delivered by Wednesday," Lynk & Co CEO Alain Visser told DrivingElectric. 
"We want to make everything brutally simple. We have two colours - black or blue. Everything else is standard," Visser added. "Sharing needs to be brutally easy - as easy as sharing a pizza."
There are plans to expand the Lynk & Co range in Europe, but Visser suggested that it would comprise no more than three models. One of those is "very likely" to be the brand's first pure-electric car, he told us, based on the platform that underpinned the recent Lynk & Co Zero concept car.
Electric Renault 5: prices, 2024 launch date and teaser images of the MINI Cooper rival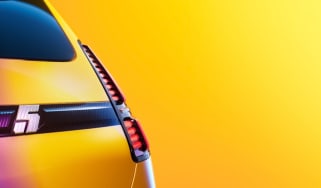 Electric Renault 5: prices, 2024 launch date and teaser images of the MINI Cooper rival
New official teaser pictures for Renault's electric supermini confirm the 5's reveal in February 2024
First contact: facelifted Kia EV6 will look even more like a UFO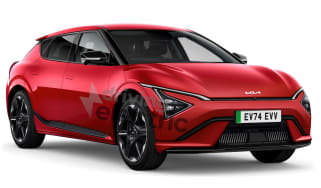 First contact: facelifted Kia EV6 will look even more like a UFO
Kia is readying an update for the EV6 crossover, which is set to include a new face and tech from the larger EV9