New 2021 Lynk & Co Zero electric car gets closer production
Sister brand to Volvo and Polestar releases images of its upcoming new electric car undergoing testing in its native China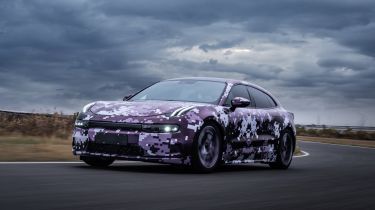 Lynk & Co – part of the Geely Group conglomerate that also owns Volvo and Polestar – has shown off pictures of its pure-electric Zero model testing ahead of its 2021 arrival. The car was originally unveiled as an electric concept car at its home motor show in Beijing.
The Zero is a five-door family hatchback that shares some styling cues with the brand's 01, 02 and 03 combustion-engined SUV and saloon models. Lynk & Co has confirmed the car will go into production in 2021, with deliveries starting later that year – most likely available through the brand's unique subscription service that launched in Europe in late 2020.
It's based on a Geely Group mechanical platform called 'Sustainable Experience Architecture', or 'SEA' for short, which is set to underpin a wide range of models from the group's brands, in similar fashion to the Volkswagen Group MEB platform being used to produce an extensive line-up of VW, Audi, SEAT, Cupra and Skoda cars.
The new car features "fully controllable" air suspension and has been subject to "extensive high-speed testing" and handling tests, according to the brand. Wind-tunnel, cold-weather and hot-weather testing are to take place before the car enters production in mid-2021. Customers will take delivery in the last quarter of 2021, Lynk & Co says.
Like the petrol-engined Lynk & Co models mentioned above, the Zero Concept was penned in the company's Gothenburg design studio in Sweden. The brand points to the low overhangs and "dynamic sporting profile" as key styling elements.
Extensive use of sustainable materials is promised, and while exact battery and powertrain details are still under wraps, Lynk & Co has said it expects the Zero Concept to go from 0-62mph in under four seconds and return a driving range of 435 miles (700 kilometres) under the old NEDC test cycle – which tends to be more optimistic than the now industry-standard WLTP test.
MINI Cooper Electric: pricing and specs for British-built electric supermini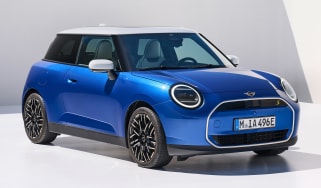 MINI Cooper Electric: pricing and specs for British-built electric supermini
MINI's latest electric hatchback introduces a revolutionary interior design, as well as larger batteries to provide a 250-mile range
DrivingElectric Awards 2024: the winners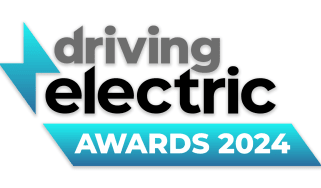 DrivingElectric Awards 2024: the winners
We celebrate the very best products in the EV world
The Kia EV9 is DrivingElectric Car of the Year 2024
The Kia EV9 is DrivingElectric Car of the Year 2024
Kia's new electric flagship wins big at DrivingElectric's annual awards ceremony