On-street charging UK: network falls short of demand
Home charger manufacturer Andersen finds an average of 55 cars per on-street charger in the UK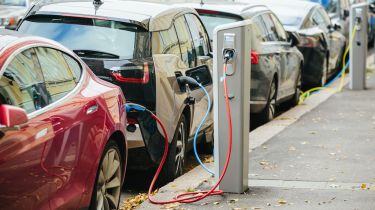 Research carried out by home wallbox manufacturer Andersen has shown that the UK's on-street charging network is struggling to keep up with the increased number of plug-in cars on our roads.
According to Andersen, its analysis found that on-street chargers make up a quarter of the UK's total charging network – but that the majority of these are located in London. Andersen says that while five out of six rural households have access to off-street parking and could install a wallbox, around 60% of urban electric-car users park their car on the street.
Andersen claims that this, in conjunction with the current limited public charging network, may affect how many electric cars are sold in more densely populated regions.
The charger manufacturer acknowledges that while the Department of Transport has pledged £10 million to councils for the installation of 7,200 new on-street chargers by 2021, the current network cannot keep up with demand. It claims that for every on-street charger there's demand from an average of 55 electric vehicles.
The issue is exacerbated in specific locations, according to Andersen. It says that in the southwest of England, the number of street-parked electric cars per charger is 1,448, while the northwest has 70 cars per charger. Andersen's figures suggest that London has 78% of all on-street chargers in the UK, but certain boroughs still struggle with demand more than others.
Jerome Faissat, Andersen's commercial director, said: "Electric vehicles are the future of motoring in this country and market share has trebled in the last year with even greater growth forecast over the next 12 months. Even with the pledged Government funding, there's still a huge shortfall in the infrastructure required to serve those who've made the switch so far and it's holding others back from making the change.
"A discrepancy in local government funding for publicly accessible charging stations is creating a two-tier system, in which those living in large properties or illustrious postcodes are better able to benefit from the significant fuel savings and environmental benefits afforded by electric vehicles."
Faissat said that Anderson wants to "democratise EV charging" by "calling on local authorities to ramp up public infrastructure for those who might not have access to a driveway and are unable to join those who enjoy home charging".
Volkswagen ID. Buzz LWB is a retro, seven-seat electric MPV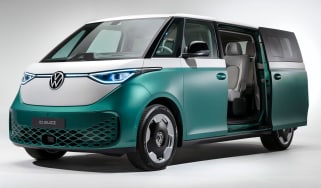 Volkswagen ID. Buzz LWB is a retro, seven-seat electric MPV
Volkswagen has unveiled a larger version of its ID. Buzz EV, boasting more seats and a larger battery with more range
Tesla Model 3 facelift will be a double-edged sword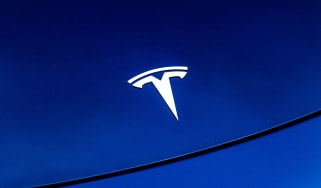 Tesla Model 3 facelift will be a double-edged sword
Tesla's updated EV will have an improved interior, greater range and a more affordable price – as well as one unfortunate drawback
Vauxhall Astra Electric: price, range and video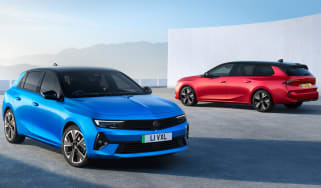 Vauxhall Astra Electric: price, range and video
The new Astra Electric shares its parts with the Peugeot e-308, with first deliveries due soon