Complete guide to Andersen home charging points
Find out more about the stylishly designed electric car home chargers from this UK manufacturer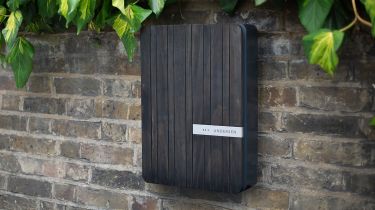 Andersen is a UK-based company that produces home wallboxes for electric cars. The brand sets itself apart from other suppliers by offering attractively styled casings for its charging points, designed to fit in with high-end modern home architecture and interior design. It's therefore no surprise that Andersen is a recommended installer for Porsche, and a preferred supplier for Jaguar Land Rover's PHEV and EV customers.
In October 2022, Andersen was acquired by another home charging point manufacturer, EVIOS. The British firm has said it will continue to serve both new and existing customers, and any outstanding orders will be fulfilled to customers' bespoke specifications.
Andersen only offers one charging point: the wall-mounted A2, which is a tethered wallbox meaning the cable forms part of the charger. Buyers can use Andersen's Konnect+ app to monitor charging sessions, including the cost of each top-up, as well as remotely lock the charging point from your phone.
Andersen A2 home wallbox charger
The Andersen A2 is one of the more premium home chargers on the market, starting from £1,399 including installation. It consists of a metal box with a wood panel on the front, and both the metal and wood elements of the device can be customised in a range of colours.
The A2 is fitted with a Type 2 charging cable either 5.5 or 8.5 metres long for those units capable of 7kW speeds. But A2s capable of 22kW charging speeds come with a 6.5-metre cable, however, three-phrase electrics are required in order to power this particular version.
Andersen A2's charging point is what's called a 'smart' wallbox, with remote locking, charge time scheduling and charge power limiting functions that can be controlled through the Konnect+ available for Apple and Android smartphones. The chargers draws power from the mains, but can also be connected to and external solar charging device.
Top 10 best 4WD electric cars 2023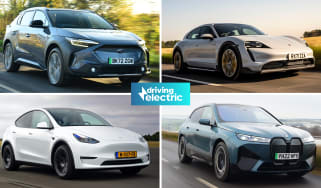 Top 10 best 4WD electric cars 2023
Whether you're looking to venture off-road, or just want some extra assurance in the winter months, we list the best four-wheel-drive electric cars on…
New Ford Explorer electric SUV revealed in full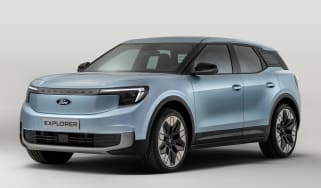 New Ford Explorer electric SUV revealed in full
Ford's new electric crossover boasts a range of more than 300 miles and will be built on the same platform as the Volkswagen ID.4 SUV
Electric Smart #3 SUV will be the biggest Smart ever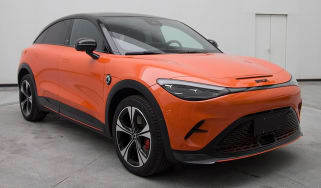 Electric Smart #3 SUV will be the biggest Smart ever
Smart is working on a rival to the Tesla Model Y, set to make its debut at the Shanghai Motor Show in April