Government doubles charging point funding to £20 million in 2021/22
The Department for Transport is increasing funding available to councils for new chargers – but research shows progress has been slow so far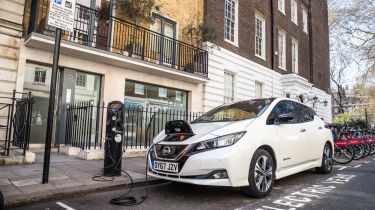 The Government has announced that its funding of on-street charging points will continue in the 2021/22 financial year, doubling to £20 million from the £10 million allocated in 2020/21.
On 2 February, Transport Secretary Grant Shapps announced in a letter to British councils that the On-Street Residential Chargepoint Scheme (ORCS) would continue. The scheme, which began in 2017, has supported more than 140 local projects across the UK, amounting to the installation of some 4,000 chargers. It's expected that the doubling of funding will help to add nearly 4,000 more on-street chargers across the country.
The scheme forms part of the Government's 'Ten Point Plan' that aims to make the switch to electric cars quicker and to ban the sale of new petrol and diesel cars by 2030. A total of £1.3 billion is set to be invested in charging infrastructure over the next four years, according to the Government.
The news comes as research by energy firm Centrica suggests that councils have been slow to take up the government funding: it says 126 councils have no plans to install any new chargers, while just 35 on-street chargers are planned to be installed between now and 2025 by those councils that are on board.
The research also found that councils in the south of England were planning 2.5 times more charger installations than those in the Midlands, Wales, Scotland, Northern Ireland and the north of England combined.
"Good progress is being made, but in order to help current and future EV drivers, more charge points will need to be installed," said Edmund King, president of the AA. "For the 40% of households without designated off-street parking, finding a viable, cheap and simple-to-use solution is key."
"However, our own study last year showed that some councils used this grant to only fund charge points in town-centre car parks," King stated. "While car-park chargers are important, we feel this goes against the spirit of the grant, which is aimed at tackling the problem of EV drivers without off-street parking. The charging network must also be reliable, which is why [the AA] are working with charge point operators to help keep the power flowing."
Nick Harvey, senior programme manager at Energy Saving Trust, a partner of the ORCS, said: "The confirmation of £20 million of funding for the ORCS in 2021/22 is great news. This funding will allow local authorities to install convenient and cost-effective electric vehicle charging infrastructure for those who rely on on-street parking. This helps to support the fair transition to the increased adoption of low carbon transport.
"We're therefore encouraging local authorities to access this funding as part of their plans to decarbonise transport and improve local air quality."
New electric cars coming in 2023 and beyond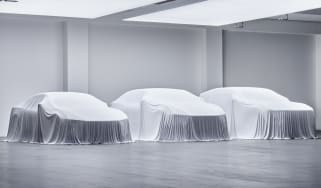 New electric cars coming in 2023 and beyond
With electric cars making up an ever-increasing proportion of sales, the industry is working flat out to launch new models – here's what's on the way …
New Toyota battery tech to deliver 500-mile EVs by 2026; 750-mile ranges to come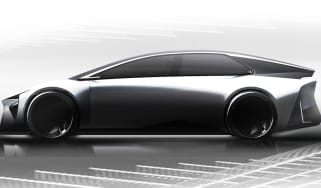 New Toyota battery tech to deliver 500-mile EVs by 2026; 750-mile ranges to come
Toyota has revealed details on its latest battery technology, set to underpin its next generation of EVs
New Fiat 600e SUV prices announced: £3,000 cheaper than a Jeep Avenger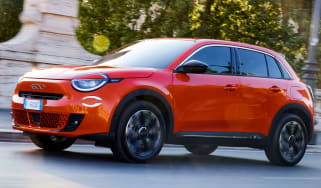 New Fiat 600e SUV prices announced: £3,000 cheaper than a Jeep Avenger
The larger sibling to the Fiat 500e gets a stylish SUV-like design and a 249-mile range