Electric Volkswagen bus: Converted Type 2 'e-Bus' unveiled
EV West transplants e-Golf drivetrain into classic Volkswagen minibus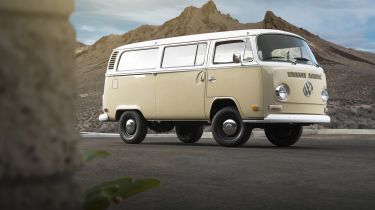 Volkswagen in the US has revealed an electric-converted Type 2 minibus, produced in collaboration with the electric-conversion company EV West.
The bus uses the complete powertrain from a 2017 Volkswagen e-Golf, comprising of a 36kWh battery and a 134bhp electric motor, fitted in place of the original 59bhp air-cooled engine. A range of up to 125 miles is expected from the vehicle.
The motor, transmission and charging system are contained within a single unit, while the charging port is installed where the fuel filler nozzle used to be. The battery is stored in a custom engineered, reinforced and fireproof enclosure located under the front seats – the original location of the fuel tank.
Up front, the original, long-throw gearstick is used to switch between the e-Bus' driving modes: reverse, neutral, drive and regenerative braking. A classically styled digital display screen allows the driver to keep an eye on charging and energy consumption information.
"We're very excited to be a part of this project," said Michael Bream, founder and CEO of EV West. "Merging a historic model from an iconic brand with the technology of today, is just one of many ways that we can step closer to a more sustainable future while continuing to enjoy our rich automotive heritage."
Although this conversion is a one-off, Volkswagen is working on a modern reinterpretation of the Type 2 that will sit on the same electric underpinnings as the Volkswagen ID.3 hatchback. The new bus been previewed by the ID. Buzz concept and could go on sale by 2022.  
Tesla Model 3 facelift will be a double-edged sword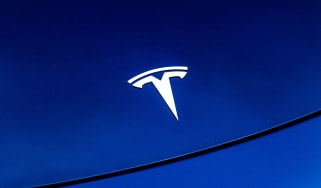 Tesla Model 3 facelift will be a double-edged sword
Tesla's updated EV will have an improved interior, greater range and a more affordable price – as well as one unfortunate drawback
Vauxhall Astra Electric: price, range and video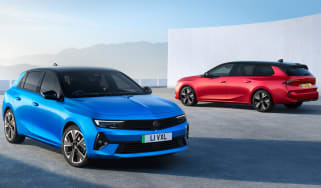 Vauxhall Astra Electric: price, range and video
The new Astra Electric shares its parts with the Peugeot e-308, with first deliveries due soon