Electric car charging points UK: government sets out vision for nationwide network
At least six 150kW points planned for every motorway services in England by 2023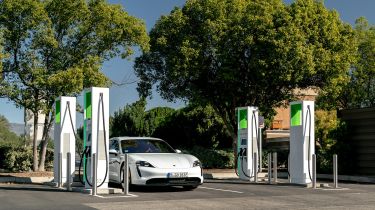 The government has unveiled its vision for England's rapid-charging network, as part of a larger investment in transport to help the country's post-coronavirus economic recovery.
The Rapid Charging Fund, announced as part of the March 2020 Budget, will be used to cover "a portion of costs at sites across the strategic road network where upgrading connections to meet future demand for high powered charging points is prohibitively expensive and uncommercial".
It's estimated that as of 1 January 2020, there were just over 800 rapid-charging points located within easy reach of England's motorways and A-roads. By 2023, the aim is to have at least six open-access points (capable of at least 150kW charging) at every service area, with 10-12 points at the busiest locations.
The government says it's confident this will be sufficient to meet the level of demand anticipated by that date. By 2030, it aims for the network to be "extensive and ready for more people to benefit from the switch to electric cars", with around 2,500 charging points on the country's motorways and A-roads. And by 2035, the target is to have around 6,000 points.
The government adds that it'll be working with service-area operators to ensure that infrastructure is in place ahead of demand. It also expects that the new charging points will be "easy to use and hassle-free", with card payments accepted, openly available location information, a 99% availability rate, 24/7 customer care, support for all types of electric vehicles and clear pence-per-kilowatt-hour pricing information.
In September 2019, the government revealed plans for a £400 million investment in rapid charging, part of £500 million fund for implementing green technologies across the UK.
The first £70 million investment was earmarked for 3,000 new rapid charging points, with the aim of doubling the number across the UK by 2024. as the Government worked towards its proposed ban on the sale of new purely petrol and diesel-fuelled cars by 2040 – since brought forward to 2035.
That followed a May 2019 call from firms including BP Chargemaster and the National Grid for the government to do more to support the establishment of a nationwide rapid-charging network.
Best plug-in hybrid SUVs 2021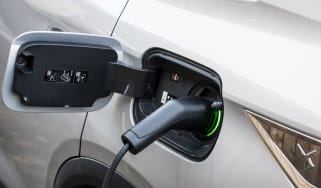 Best plug-in hybrid SUVs 2021
A good plug-in hybrid SUV should combine low running costs with excellent practicality. These are some of the best on sale right now
Where can I buy hydrogen and where is my nearest hydrogen filling station?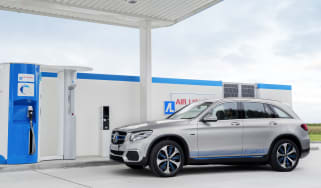 Where can I buy hydrogen and where is my nearest hydrogen filling station?
A guide to where you can find UK hydrogen fuel stations for filling up a hydrogen fuel-cell car
Best electric SUVs 2021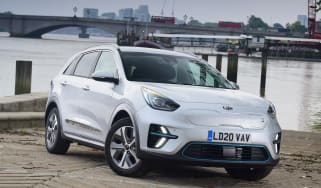 Best electric SUVs 2021
Our selection of the best electric SUVs you can buy features cars that promise to mix style, practicality and rock-bottom running costs