Electric car charging points UK: Ofgem invests £300 million in charging infrastructure
The investment will support 1,800 ultra-rapid chargers at motorway service stations and 1,750 charge points in towns and cities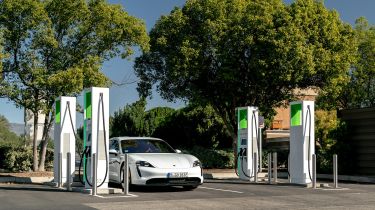 UK energy regulator Ofgem has committed to investing £300 million for cabling to support 1,800 ultra-rapid chargers at motorway service stations over the next two years. That new cabling will also support an additional 1,750 chargers that'll be installed in towns and cities across the UK. 
The upgrades will support more ultra-rapid chargers in cities like Glasgow, Warrington, York and Truro, as well as in more rural areas, especially charging points at train stations for commuters in the North and Wales.
Ofgem chief executive Jonathan Brearley said when announcing the investment: "This £300 million down payment is just the start of building back a greener energy network which will see well over £40 billion of investment in Britain's energy networks in the next seven years.
"The payment will support the rapid take-up of electric vehicles, which will be vital if Britain is to hit its climate-change targets. Drivers need to be confident that they can charge their car quickly when they need to. We're paving the way for the installation of 1,800 ultra-rapid charge points, tripling the number of these public charge points. Drivers will have more charging options for longer journeys."
Today's announcement is another step towards the government's aim to have at least six open-access points (capable of at least 150kW charging) at every service area, with 10-12 points at the busiest locations by 2023. In May 2021, there were just 944 ultra-rapid chargers in operation in the UK, out of a total of nearly 24,000 public electric chargers across the country.
By 2030, the government aims for the network to be "extensive and ready for more people to benefit from the switch to electric cars", with around 2,500 charging points on the country's motorways and A-roads. And by 2035, the target is to have around 6,000 points.
The government is also working with service-area operators to ensure that infrastructure is in place ahead of demand. It also expects that the new charging points will be "easy to use and hassle-free", with card payments accepted, openly available location information, a 99% availability rate, 24/7 customer care, support for all types of electric vehicles and clear pence-per-kilowatt-hour pricing information.
In September 2019, the government revealed plans for a £400 million investment in rapid charging, part of a £500 million fund for implementing green technologies across the UK.
The first £70 million investment was earmarked for 3,000 new rapid charging points, with the aim of doubling the number across the UK by 2024. as the Government worked towards its proposed ban on the sale of new purely petrol and diesel-fuelled cars by 2040 – since brought forward to 2035.
That followed a May 2019 call from firms including BP Chargemaster and the National Grid for the government to do more to support the establishment of a nationwide rapid-charging network.
We've had a ride in the new electric MG Cyberster and it's NOT what we first thought…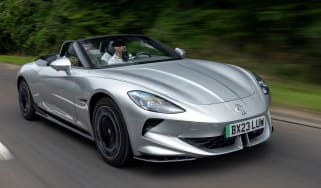 We've had a ride in the new electric MG Cyberster and it's NOT what we first thought…
The MG Cyberster is due to go on sale next year with up to 536bhp and scissor doors – and we've already had a ride in it
Has the UK given up on EVs? New government 'Plan for Drivers' says no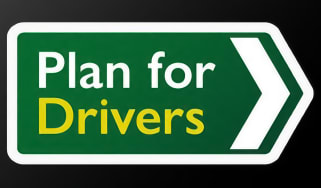 Has the UK given up on EVs? New government 'Plan for Drivers' says no
UK government has announced a new 30-point manifesto which, in part, focuses on electrifying Britain's roads