Milk & More orders 159 LDV EV80 electric vans
Milk delivery provider Milk & More invests in LDV EV80 electric vans to boost zero-emissions fleet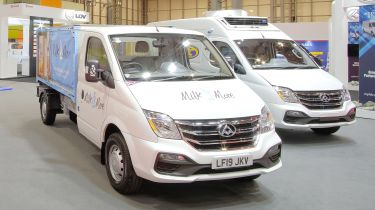 Milk & More – which claims to be the UK's 'largest doorstep delivery service' – has ordered 159 LDV EV80 electric vans.
Set to be in operation by the end of September, the new vans will take Milk & More's zero-emissions fleet above 500 vehicles.
The company says the investment will make it one of the largest operators of electric vans in the country.
The arrival of the EV80s will help the firm to lower its emissions, as well as reduce noise during early-morning deliveries.
"We are proud to have one of the largest fleets of electric vehicles in the country," said Milk & More's deputy CEO Andrew Kendall. "Our new LDV electric vehicles represent our commitment to transforming the great British milkman into a modern, convenient delivery service which has a sustainable, environmentally friendly proposition at its heart." 
General manager of LDV UK & Ireland Mark Barrett added: "Doorstep milk delivery is seeing a revival as people look to be more sustainable by buying their milk in reusable glass bottles.
"Milk & More is a company that prides itself on looking to the future and creating a greener business model.
"As such, the brand's ethos is in line with LDV's vision for the future and we are thrilled to be able to provide Milk & More with a fleet of EV80s, which will help to future-proof our business."
Featuring a 56kWh battery, the LDV EV80 electric van can carry a payload of up to 1,005kg. Its electric motor delivers 134bhp, returning a 0-62mph time of 24 seconds.
The quoted range is 120 miles, however this figure is derived from the old NEDC test that has since been replaced by the stricter, more representative WLTP programme.
The EV80 can be charged with a Type 2 or CCS cable, with the latter said to deliver a full top up in 90 minutes.
MINI Cooper Electric: pricing and specs for British-built electric supermini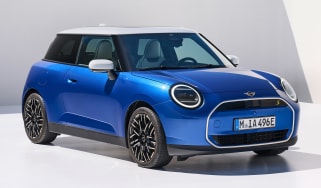 MINI Cooper Electric: pricing and specs for British-built electric supermini
MINI's latest electric hatchback introduces a revolutionary interior design, as well as larger batteries to provide a 250-mile range
Tesla Cybertruck: pricing and specs for Elon Musk's electric pickup truck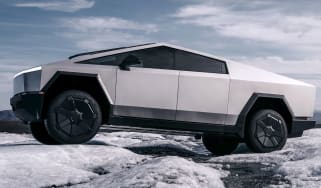 Tesla Cybertruck: pricing and specs for Elon Musk's electric pickup truck
The Tesla pickup truck is now on sale, with a range of up to 340 miles and a starting price of just over $60,000
Electric Renault 5: prices, 2024 launch date and teaser images of the MINI Cooper rival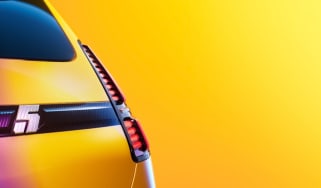 Electric Renault 5: prices, 2024 launch date and teaser images of the MINI Cooper rival
New official teaser pictures for Renault's electric supermini confirm the 5's reveal in February 2024