Engenie to install 2,000 new 50kW chargers in UK
£35 million investment from infrastructure funding group paves way for thousands of new electric-car chargers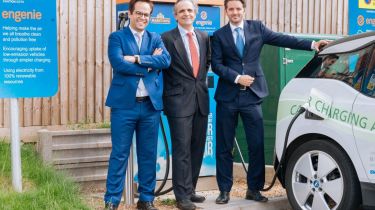 Electric-car charging provider Engenie has said it will double the number of 50kW chargers in the UK, with 2,000 new units planned by 2024.
The company has received £35 million from Cube Infrastructure Fund II, an infrastructure funding group worth €1.04 billion (approximately £935 million).
According to Zap Map, there were 2,189 rapid chargers across the country at the end of May 2019. Engenie says it will have 100 of its new units in operation by Christmas, and could eventually serve five million electric vehicles annually.
The firm will target supermarkets and retail parks as key locations for its new chargers, with payments made via a contactless system with no membership or connection fees.
"The EV market is marching into the mainstream," said Engenie CEO Ian Johnston. "Private companies are now seizing the EV investment opportunity and nearly 75% of car buyers are considering an EV as their next vehicle.
"Those organisations offering public car-parking can position themselves for the future by providing new value to customers and driving increased footfall by installing rapid chargers. The EV tipping point is coming and this significant investment commitment positions us at the forefront of this burgeoning market."
As is the case with competitors such as Ecotricity and IONITY, the company is promising 100% renewable energy across its network.
"With transportation representing about 40% of total energy consumption in the UK and air pollution becoming a fast-growing concern, we see new mobility solutions as a critical factor in achieving energy transition targets and implementing climate change policies," said Cube Infrastructure Managers' CEO Renaud de Matharel.
He added: "By investing in Engenie, we intend to accelerate the deployment of its rapid EV charging infrastructure, providing over the long term an increasingly essential service to local communities across the UK."
New Abarth 500e electric hot hatch revealed in full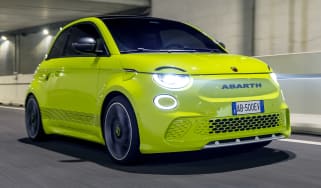 New Abarth 500e electric hot hatch revealed in full
The hot version of Fiat's electric city car does 0-62mph in seven seconds, and will be offered as a hatchback and convertible
Will an electric car work in the winter?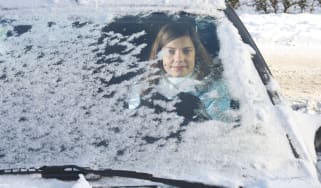 Will an electric car work in the winter?
Worried about a cold snap immobilising your electric car? Here, we explain how cold weather affects electric vehicles
Tethered or untethered home charger?
Tethered or untethered home charger?
All the pros and cons of home wallbox chargers with either tethered or untethered cables