New Mercedes EQA 250 electric car: prototype review
We get an early taste of the model that's set to make electric Mercedes ownership more affordable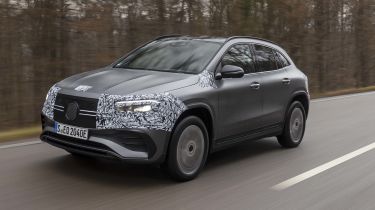 Pros
Smooth and fast around town
Classy Mercedes image
Comfortable and quiet
Cons
Not really a long-distance cruiser
Some practicality compromises
Quite expensive
| Car type | Range | Wallbox charge time | Rapid charge time |
| --- | --- | --- | --- |
| Electric | 261 miles | TBC | TBC |
While the Mercedes EQC electric SUV has been around since 2019, there's a case to be made that the German luxury brand's electric revolution really gets underway with this car – the EQA. Not only is it more affordable than its larger sibling, it's also based on a more up-to-date mechanical platform – one that was designed from the outset to underpin pure-electric cars.
The EQA will very shortly be revealed in final production form, but we've already got the chance to get behind the wheel of a prototype version of the car, for a first taste of what it'll offer to buyers when it goes on sale later in 2021.
Expected to be priced from just over £40,000 in the UK, the EQA is clearly a premium offering with its sights set on the upcoming Tesla Model Y, rather than trying to be an enticingly affordable family SUV in the mould of the Volkswagen ID.4 or Skoda Enyaq iV. Nonetheless, it's expected to appeal to a wider audience than the steeply priced EQC.
The EQA is effectively a pure-electric version of the petrol and hybrid-engined Mercedes GLA, and indeed the two cars share some technology under the metal. It was initially expected that the EQA would be an 'electric A-Class' hatchback, but such is the popularity of SUVs these days that it has morphed into a crossover in the time since the original EQA Concept was unveiled in 2016. Raising the floor to give the car that SUV stance does have the benefit of freeing up more space to store the EQA's batteries without intruding too much on passenger or luggage space.
Turning to the technology under the metal, we drove a prototype of the EQA 250 version of the car. This employs a 188bhp electric motor, fed by a battery that's estimated to have a capacity of 70kWh or so. Driving range from this setup is given as 261 miles using the latest WLTP test cycle. A more powerful, dual-motor variant of the EQA with a range of over 300 miles is anticipated (and indeed will be necessary to match the higher-spec versions of the Tesla Model Y) although Mercedes has not officially confirmed its existence just yet. Every version of the EQA will be able to rapid charge at 100kW from public stations, which translates to around 30 minutes to get the battery from 10 to 80% capacity when you're out and about.
So what's the EQA like to drive? First of all, it's swift. Compact dimensions, good visibility and characteristically eager and smooth electric power delivery make it a great tool for tackling busy city traffic, while it's not bad at all on a twisty country road, either. It starts to feel a little out of its depth during sustained high-speed motorway cruising, with top speed capped at 99mph. Mercedes would probably answer that criticism by pointing in the direction of one of the many other 'EQ' electric models it's preparing for release in the not-too-distant future.
Partnership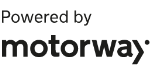 Need to sell your car?
Find your best offer from over 5,000+ dealers. It's that easy.
As with any electric car worth its salt these days, the EQA uses regenerative braking to recapture energy when the car slows down, but while some brands have sought to simplify this system as much as possible for drivers, Mercedes prefers to give you lots of setting to play with. There are no less than five 'levels' of regenerative power to toggle between, the strongest of which allows for 'one-pedal driving' pretty much everywhere, while the lightest feels more suited to maintaining momentum on a lightly trafficked road.
You do feel the presence of the battery pack's weight, especially when braking. However, the EQA seems a bit more planted in corners than its combustion-engined sibling the GLA due to the batteries' bulk giving it a lower centre of gravity. Despite this, it's not as entertaining to drive as a Tesla Model 3, but comfort has clearly been a focus, with any vibrations or noise coming through the car from outside kept to an absolute minimum.
As for interior space, it's broadly the same as what you'll find in a GLA, although EQA buyers can't specify that car's sliding rear seat with adjustable backrest and thus lose out on the added versatility that setup brings. If you do need a bit more room for bits and bobs, Mercedes promises the forthcoming EQB will do the job nicely – although we'll have to reserve judgement on that for now.
Overall, the EQA in prototype form already feels like a more complete and well resolved electric car than the EQC, which betrays its origins in the combustion-engined GLC a little too readily. But as we've noted above, there are still some compromises and evidence of Mercedes' platform-sharing approach. A definitive verdict will have to wait until we've driven the final production version of the car, but for now it seems like the EQA will be a welcome if not entirely game-changing addition to the small premium electric-car universe.