New Lucid Air is world's longest-range electric car
New electric saloon car will do up to 517 miles on a charge, offering peak charging speeds of over 300kW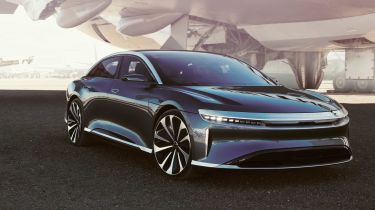 The Lucid Air has been officially unveiled – an electric car that its makers claim is capable of over 500 miles on a charge thanks to its huge 113kW battery and powerful electric motors. Prices in the US will start from under $80,000 (£61,600) when it goes on sale next year.
Peter Rawlinson, CEO and CTO of Lucid Motors, claims the Air is "the world's most advanced electric vehicle". It features 900V+ electrical architecture, meaning it is the first production car capable of charging at more than 300kW – allowing DC rapid charging of up to 20 miles per minute, or 300 miles in 20 minutes. The car is also compatible with 19.2kW AC charging.
The Lucid Air uses two electric motors – one on each axle for permanent all-wheel drive – to deliver up to 1,065bhp. Lucid hasn't released 0-62mph times for the car, though it does claim the Air will do a standing quarter mile in just 9.9 seconds, making it faster than any electric saloon car currently on sale.
But it's not only performance, range and charging times that Lucid boasts as class-leading. The company says it's the "world's most aero-efficient luxury car" with a drag coefficient of 0.21cd. For comparison, a Tesla Model S has a cd value of 0.24.
At the front, the Lucid Air does without a conventional grille, with only a small black stripe connecting the slim LED headlights. The panoramic windscreen extends past the top of the A-pillars above the occupants' heads, while to the side, every version gets flush door handles and a high beltline. There's a full-width light bar at the rear, with Lucid lettering on the bootlid.
Inside there is a 34-inch curved 'Glass Cockpit' 5K display, which stretches from the instrument binnacle, to the traditional infotainment display in the middle of the dashboard. There is a second retractable central 'Pilot Panel' on the lower centre console, allowing for "deeper control of the vehicle's systems and functions".
As well as the hi-tech interior, Lucid says the car is full of driver assistance systems including, on some models, a suite of 32 sensors covering "vision, radar and ultrasonics" to provide level 2 and level 3 autonomous driving technologies. The Lucid Air also features Alexa voice recognition and the ability to accept over the air (OTA) updates.
Four models will be available in the US to begin with. First up is the flagship Air Dream Edition due in the spring of 2021. Buyers get a choice of three exterior colours, plus Nappa grain Bridge of Weir leather and "silvered Eucalyptus wood" accents. The Dream Edition also gets 21-inch wheels, special badging, and unique trim. Prices start from $161,500 (minus US tax credits) – or around £125,000.
The Air Grand Touring gets a less powerful (789bhp) motor. This will be the longest-range variant, capable of that aforementioned 517-mile EPA-rated (WLTP numbers have not been confirmed) range. Cheaper Lucid Air ($72,500) and Air Touring ($87,500) models will go on sale in the US later in 2021 or early 2022. 
There is currently no news on when the Lucid Air will be available in the UK. However, the company opened European reservations in January and said that "expansion in Europe is planned in the future, including a right-hand-drive model for the UK".
Top 7 best hybrid and electric sports cars 2021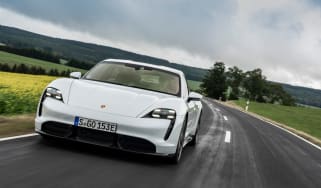 Top 7 best hybrid and electric sports cars 2021
Bringing thrills and performance with their powerful electric motors, these are the best electric and hybrid performance cars to buy in the UK in 2021
Are electric cars expensive to insure?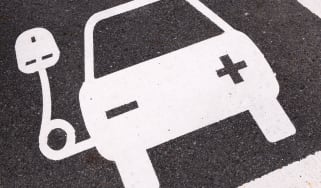 Are electric cars expensive to insure?
Everything you need to know about insuring an electric car, including how expensive it is and why
2021 Audi Q4 e-tron and Q4 e-tron Sportback: specs and prices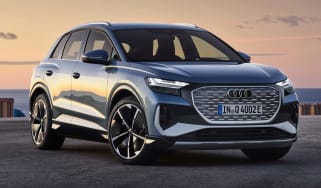 2021 Audi Q4 e-tron and Q4 e-tron Sportback: specs and prices
The pure-electric Audi Q4 e-tron and Q4 e-tron Sportback are on sale now, with prices starting from £40,750 for the regular SUV and £42,250 for the Sp…