Pure-electric Jeep Magneto 2.0 concept heading to 2022 Moab Easter Safari
The Magneto 2.0 concept will be joined by a hardcore version of the new Grand Cherokee 4xe plug-in hybrid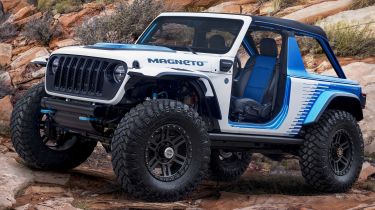 Meet the Jeep Magneto 2.0: an all-electric version of the two-door Wrangler SUV that'll be tackling the rugged terrain of Moab, Utah at the 2022 Easter Jeep Safari. The event is a staple of the off-roading calendar and now in its 56th year of celebrating Jeeps of all kinds.
As the name suggests, the Magneto 2.0 is an evolution of the zero-emissions rock-crawler concept that we saw in 2021. It uses the same battery setup as before, with a total of 70kWh of energy split over four separate packs located around the car. But Jeep has mixed things up for 2022, with that battery now powering a single electric motor pumping out 616bhp and 1,152Nm of torque – more than three times the torque of the original Magneto. 
The new Magento's all-wheel-drive system still uses a traditional transfer case and six-speed manual gearbox, but the latter is now fitted with a shorter first gear for improved rock-crawling capability. Electric power makes a lot of sense in this terrain because of the instant torque the motor can deliver, and the fact you can't stall an EV, unlike a combustion engine.
The Magneto 2.0 concept also features a stronger energy regeneration setting for the powertrain that, according to Jeep, offers a "true one-pedal driving experience".
In terms of performance, Jeep says the Magneto 2.0 is at the "strap in and hold on" end of the spectrum, capable of 0-60mph in two seconds on the road. That's thanks to a new powertrain setting that maintains the peak output of the battery for a burst of 10 seconds, which Jeep describes as "electronic nitrous oxide".
The Magneto 2.0's wheelbase is 12 inches longer than the standard Wrangler's and it features a three-inch suspension lift kit, plus 40-inch off-road tyres mounted on 20-inch wheels. It's also fitted with heavy-duty axles, and lightweight front and rear bumpers, plus carbon-fibre wheelarches to reduce weight where possible.
While the Magneto 2.0 is our best look yet at what a fully electric version of the iconic Wrangler could look like in the future, the first Jeep EV will be something more family-friendly. The US brand confirmed earlier this year that its first electric model will arrive in 2023, as well as revealing pictures of the compact crossover SUV that we expect will be a sister model to the Peugeot e-2008 and Vauxhall Mokka-e.
Two plug-in hybrid Jeep concepts will also be making an appearance at the nine-day festival in Moab. The Jeep Grand Cherokee Trailhawk PHEV is a more hardcore version of the Grand Cherokee 4xe that'll go on sale in the UK later this year, while the Jeep Birdcage is a four-door, open-top version of the Wrangler PHEV.
Electric BMW iX2 is set to take the kidney grille to the next level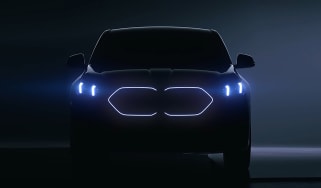 Electric BMW iX2 is set to take the kidney grille to the next level
Vauxhall Frontera to arrive as Crossland EV replacement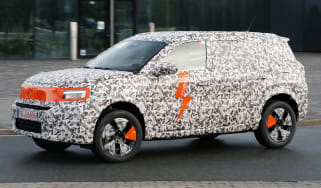 Vauxhall Frontera to arrive as Crossland EV replacement
BMW i4 facelift to topple Tesla with huge range and tech upgrades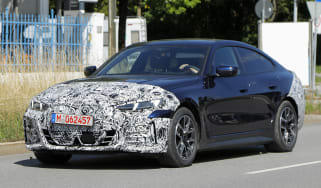 BMW i4 facelift to topple Tesla with huge range and tech upgrades
An updated version of the BMW i4 has been spotted testing, likely sporting a longer range and the latest technology
Electric BMW iX2 is set to take the kidney grille to the next level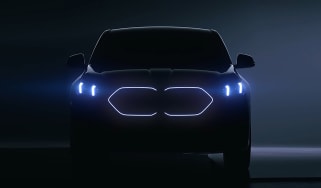 Electric BMW iX2 is set to take the kidney grille to the next level
BMW has teased the highly-rumoured iX2 coupe-SUV, which has been revealed to get enlarged illuminated kidney grilles