Hyundai Tucson Hybrid reliability & safety rating
There's limited independent data on these areas so far, but Hyundai's reputation is good in both respects, so the Tucson should be a good choice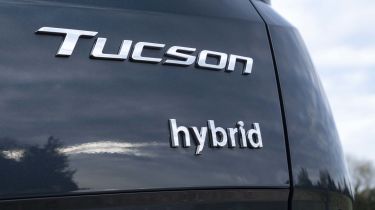 As this latest Tucson only arrived on the market in early 2021, there isn't yet independent safety and reliability data that would allow us to offer a definitive verdict in these areas. But we can say that the signs are good: Hyundai drivers tend to give good feedback in customer surveys and the car is positively dripping in advanced driver-assistance and crash-avoidance technology.
Hyundai Tucson Hybrid reliability & problems
Hyundai's recent models have given it a strong reputation for reliability, and the South Korean brand backs up the quality of its products with a strong five-year/unlimited-mileage manufacturer guarantee. In the most recent edition of the Driver Power customer satisfaction survey, owners ranked Hyundai a decent 13th out of 30 brands surveyed, and although that result obviously doesn't pertain to this latest Tucson, it's a good omen for the future.
Safety
There's a huge list of available active safety and driver-assistance technologies for this Tucson. Highlights include sat-nav-enabled active cruise control, remote parking assistance and multiple blind-spot warning and collision-avoidance systems. The full list is staggering and puts the Tucson in line with some of the most sophisticated SUVs on sale, so its Euro NCAP crash-safety rating should be very good when the tests are carried out.