Ford F-100 Eluminator: classic pickup electric conversion showcases 'crate motor'
Ford has converted a classic pickup to electric power using the Mustang Mach-E GT's drivetrain – and will make the same solution available to customers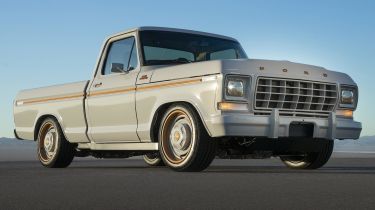 Ford has revealed a classic F-100 pickup truck with Mustang Mach-E electric power at the SEMA automotive aftermarket show in Las Vegas. The 'F-100 Eluminator' highlights the fact that the brand is now offering the Mach-E's electric motor in 'crate' form on the US market, for enthusiasts and aftermarket companies to fit to classic or customised cars.
Based on a 1978 Ford F-100 body, the Eluminator runs the same drivetrain as the high-performance Mustang Mach-E GT, and so gets two motors, four-wheel drive, 480bhp and 860Nm of torque. No performance or range figures have been released for the vehicle, which will remain a one-off demonstration and not be offered for sale to the public.
It sits on a custom chassis built by Roadster Shop and was built by Ford Performance in collaboration with MLe Racecars. The paint job, by Brand X Customs, is Avalanche Grey with Cerakote Copper accents, while inside there's billet aluminium dashboard made by JJR Fabrication.
The Mach-E crate motor (below) – two of which power the Eluminator – is available to buy in the US from Ford Performance Parts for US$3,900 (approximately £2,800 at the time of writing). Each one produces 281bhp and 430Nm of torque.
Ford says that in time it plans a wider list of components for the powertrain, including battery systems, controllers and traction inverters, in order to offer a full 'turnkey' aftermarket electrification solution.
Ford has already unveiled a fully electric version of its huge-selling F-150 pickup truck, named the Lightning, and will also launch the fully electric version of its flagship European commercial vehicle, the Transit van, in 2022.
Iconic Ford Capri to be reborn as all-electric coupe-SUV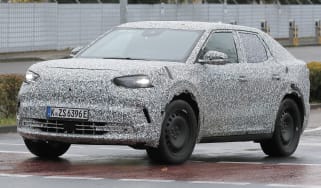 Iconic Ford Capri to be reborn as all-electric coupe-SUV
Ford Explorer: Volkswagen ID.4 rival delayed to meet safety regulations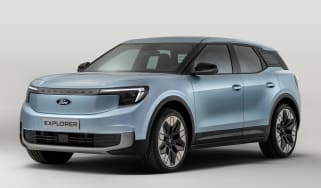 Ford Explorer: Volkswagen ID.4 rival delayed to meet safety regulations
New 2024 Ford E-Tourneo Courier is an electric lifestyle MPV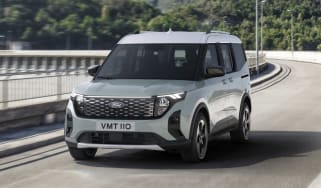 New 2024 Ford E-Tourneo Courier is an electric lifestyle MPV
First contact: facelifted Kia EV6 will look even more like a UFO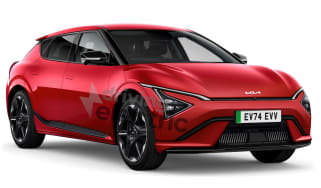 First contact: facelifted Kia EV6 will look even more like a UFO
Kia is readying an update for the EV6 crossover, which is set to include a new face and tech from the larger EV9
New Fisker Ocean Sport washes up in the UK: £36k for a 288-mile range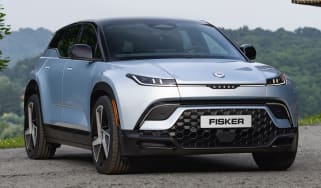 New Fisker Ocean Sport washes up in the UK: £36k for a 288-mile range
American EV startup Fisker has just launched its entry-level Ocean SUV in the UK, with a range of up to 288 miles
Electric Renault Twingo revealed as £17k rival to Citroen e-C3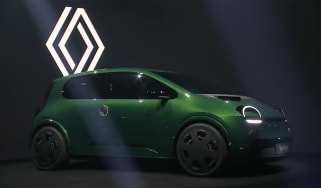 Electric Renault Twingo revealed as £17k rival to Citroen e-C3
Renault has unveiled its smallest EV yet; a sub £20k city car with a claimed high level of efficiency