Ford partners with NewMotion to provide 'roaming' access to chargers
New deal makes it easier for Ford PHEV drivers to find and pay for charging across Europe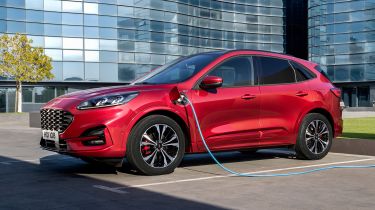 Drivers of Ford plug-in hybrids such as the new Kuga should find it easier to recharge their cars after the company signed a deal with NewMotion, the largest provider of charging points in Europe.
The 'roaming agreement' allows Ford owners access to more than 400 public charging points across the UK and provides them with a phone app and charge card to find and pay for a recharge.
Shell-backed NewMotion has more than 118,000 charging points across 30 European countries. The scheme starts this autumn.
The companies claim that the service will be 'hassle-free', saying that drivers often need several radio frequency identification (RFID) cards or apps in order to use chargers from different providers.
The roaming agreement follows a recent deal between NewMotion and Swedish energy company Vattenfall to give electric-car drivers access to a network of charging points.
Vattenfall is set to launch its InCharge charging network in the UK in October, with a handful of chargers already available to use for free.
In July, the government said it would be "prepared to intervene" if charging providers didn't make contactless payments a universal standard by early 2020.
BP Chargemaster has promised to add such technology to its 50 and 150kW charging stations, while IONITY – a Shell-owned company like NewMotion – has said it'll do the same.  
Electric Renault 5: prices, 2024 launch date and teaser images of the MINI Cooper rival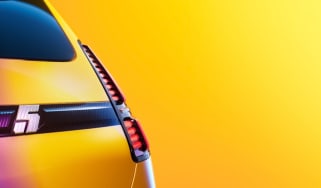 Electric Renault 5: prices, 2024 launch date and teaser images of the MINI Cooper rival
New official teaser pictures for Renault's electric supermini confirm the 5's reveal in February 2024
Big price cut: Electric Renault Megane prices slashed in time for Christmas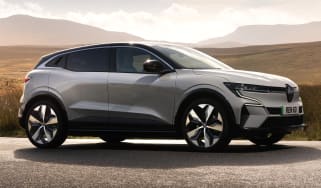 Big price cut: Electric Renault Megane prices slashed in time for Christmas
Renault Megane E-Tech gets a price drop of up to £3,500, bringing the starting price to just £34,495