Labour proposes interest-free loans and scrappage scheme to encourage electric-car buyers
The Labour party is calling for an 'electric vehicle revolution' to make electric cars more accessible by eliminating barriers to ownership and increasing the number of chargers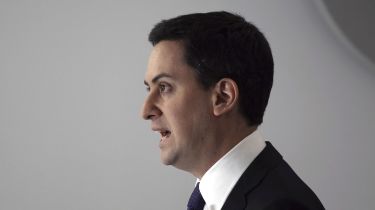 Shadow Business Secretary Ed Miliband has proposed interest-free loans for electric-car purchases and a national scrappage scheme to encourage electric-car buying.
The Labour MP said: "To back the car industry and create jobs, Labour would bring forward ambitious proposals to spark an electric-vehicle revolution in every part of the country.
"By extending the option to buy an electric car to those on lower incomes and accelerating the rollout of charging points in regions that have been left out, we would ensure that everyone could benefit – rather than bake in unfairness.
"And we would invest in securing the industry's future. While it's right that government has said the sale of new petrol and diesel cars will end, it's wrong it is imposing a massive transition on our manufacturers from Whitehall then washing its hands of responsibility."
Milliband has proposed offering those on low to middle incomes interest-free loans to buy new and used electric cars, in order to eliminate the upfront costs of buying an electric car.
Labour is also suggesting a new national scrappage scheme, much like the one from 2009. That offered drivers £2,000 off the price of a new car following the financial crisis the previous year.
Moreover, Milliband has called for accelerating the rollout of electric-car chargers, particularly on streets and targeting areas like Yorkshire, the North West and the West Midlands. Finally, Milliband has proposed the building of three new battery 'gigafactories' in the UK by 2025, with the government taking a stake.
Milliband's proposals come a week after the UK government's decision to cut the plug-in car grant (PiCG) amount and list-price threshold. Now, electric-car get a maximum of £2,500 (reduced from £3,000) off cars costing less than £35,000 – rather than £50,000 as before. In response, several electric car manufacturers have begun offering new customer deals and reduced prices of their electric models.
BMW i4 facelift to topple Tesla with huge range and tech upgrades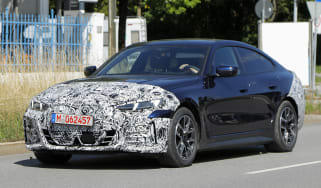 BMW i4 facelift to topple Tesla with huge range and tech upgrades
An updated version of the BMW i4 has been spotted testing, likely sporting a longer range and the latest technology
Electric BMW iX2 is set to take the kidney grille to the next level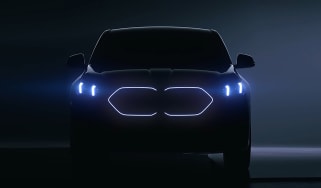 Electric BMW iX2 is set to take the kidney grille to the next level
BMW has teased the highly-rumoured iX2 coupe-SUV, which has been revealed to get enlarged illuminated kidney grilles