'Plug-in hybrids make sense now, but could date quickly'
With electric cars' range increasing rapidly, plug-in hybrids could soon be irrelevant, writes Vicky Parrott...
I love a plug-in hybrid. I am, in fact, the precise demographic that suits a plug-in hybrid. Most of my journeys are short, local trips, and I often have one or two longer trips each week into London's congestion zone. Or to Dorset's coastal parts, where I can find much of my family but precious few car chargers.
So a plug-in hybrid (or PHEV) is the perfect solution for myself and a huge swathe of the motoring masses right now. But for how long? After all, the Kia e-Niro and Hyundai Kona are only the first of the mainstream electric cars to offer close to 300 miles to a charge.
There are enough being launched this year, from the Peugeot 208 and Vauxhall Corsa to the Tesla Model 3 and Audi e-tron, that by the time you're wrestling the tinsel back out of the loft this year, a circa 250-mile real-world range from an electric car will be as ordinary as getting 50mpg out of a diesel.
More to the point, if that's the norm now, what will be the norm in five or six years, when we're onto the third-generation Nissan Leaf, and the second generation of everything else? Even pessimistic forecasts would peg a 400 mile range as likely for the next generation of 'affordable' electric cars.
Consider that, and then also consider the increasing speed and spread of public car chargers. Honestly, how many of us are going to need a plug-in hybrid in 2025? After all, this is technology that, while exceptionally relevant and recommendable right now, is also undeniably heavy and expensive. It has to be, since you're squeezing all the gubbins needed for two wholly separate methods of propulsion into one vehicle.
So I'll confess: every time I drive a plug-in hybrid, I wonder whether I'm driving a car that will feel like a dinosaur in as little as ten years' time. Maybe that's fine. Maybe that's the nature of the transient market that we have right now, as buyers and industry alike grapple with the ramifications of the upsurge in demand for electric cars; the uncertainty such that we need the plug-in hybrid as a safety cushion to get buyers into electric cars without the dreaded fear of range anxiety.
Or maybe my niggling doubts over the longevity of the plug-in hybrid are unfounded. I don't think that normal combustion-engined cars are going to die out in the next 10 years: the cost, convenience and familiarity will keep them going for way longer than that.
So maybe if the battery technology can come down in size and cost enough, the plug-in hybrid can actually become the go-to option for those who can't charge easily but want the flexibility of fossil fuel. Not to mention the tax and efficiency benefits - and access to city centres - of short-distance electric range.
Ultimately, I don't know and neither does anybody else right now. Even so, as pure electric cars become more accessible and efficient, it's hard not to think that the hybrid options that are such a sensible, happy medium right now, might get squeezed into obscurity in the not-too-distant future.
BMW i4 facelift to topple Tesla with huge range and tech upgrades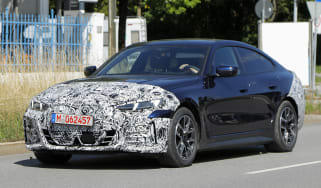 BMW i4 facelift to topple Tesla with huge range and tech upgrades
An updated version of the BMW i4 has been spotted testing, likely sporting a longer range and the latest technology
Electric BMW iX2 is set to take the kidney grille to the next level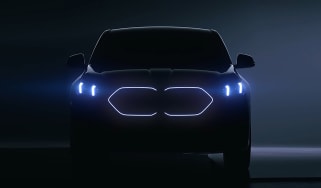 Electric BMW iX2 is set to take the kidney grille to the next level
BMW has teased the highly-rumoured iX2 coupe-SUV, which has been revealed to get enlarged illuminated kidney grilles