Comment: 'Make EV charging like dining at The Ivy'
Content Editor Tom Jervis feels public EV charging requires a revolution, and a reservation system could be part of the solution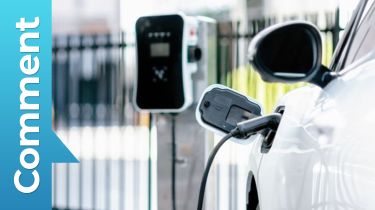 What does public electric car charging have in common with eating at a fancy restaurant? Well, both are rather expensive, for a start – and both will have you fumbling around with tools that may have been alien to you beforehand.
One big difference is – unless you're going to some fashionable eatery with neon-lit photo spots and an avocado and oyster-based menu – most restaurants allow you to book your table beforehand. Chargers? Very rarely.
There are several videos circulating the Internet, all with clickbait titles along the lines of "HERE'S WHY YOU SHOULDN'T BUY AN EV" or "MY STRUGGLES WITH ELECTRIC CAR CHARGING", and nearly all of them involve a rant about arriving at a public charging station only to find all the spots are already taken.
While I wouldn't believe this hype in its entirety – I've charged plenty of times in public without having to queue – the added stress of not knowing what (or who) you might encounter upon arrival can be daunting. Especially when it's so quick and easy to fill a petrol or diesel car with fuel.
Don't get me wrong, peak times at popular charging locations such as motorway service stations do get busy. Lines of waiting EVs aren't unheard of, but pick somewhere with eight, 10 or 12 chargers and you won't be left sitting for too long. 
That said, the anxiety is real, and I think introducing a reservation scheme for public rapid chargers could be a great way of soothing this pressure. It'd also prevent electric motorists from wasting their precious time.
Like dining at a restaurant, this could be done online – on your browser or via an app like ZapMap or Bonnet – and a cover charge could be implemented in order to dissuade people from unnecessarily taking up valuable spaces at charging stations. Charge point providers (CPOs) could also require you to book designated 20-30-minute slots and to be a certain distance away from the charger in order to avoid it sitting vacant for too long.
I'm not the only one who thinks this is a good idea, either; a recent survey by charge point installer SMS has revealed that two thirds of EV drivers would even be happy to pay extra in order to reserve a public charger. Roughly 33% of respondents said they'd be happy to pay an additional £5 in order to pre-book a charging slot, while around 27% said they'd even be happy to stretch to an extra £10 to secure a coveted rapid charger.
While I'm not suggesting that billing electric car drivers even more to top-up is a good thing – DrivingElectric is a firm supporter of VAT being cut to 5% on public charging in order to make electric car running costs even lower – but an optional fee could suit some owners, especially those in a hurry.
After all, the days of a full charge taking only a few minutes are a little way off just yet, and the UK government is currently further away from hitting its pledge of 300,000 public EV chargers by 2030 than Elon Musk and Mark Zuckerberg are to agreeing a date for their much-mooted cage fight.
Partnership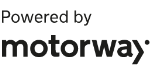 Need to sell your car?
Find your best offer from over 5,000+ dealers. It's that easy.
It's for this reason that I think CPOs should listen to the calls from the British public to introduce this type of booking system. It would make the charging experience smoother for current EV drivers when the supply of public chargers is greatly outweighed by demand, while it could also be the catalyst that makes some EV sceptics finally make the switch.
Do you think you should be able to pre-book an EV charger? Let us know on our social channels: X, Facebook, Instagram and now… Threads!
BMW i4 facelift to topple Tesla with huge range and tech upgrades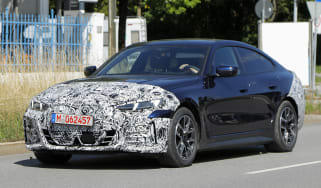 BMW i4 facelift to topple Tesla with huge range and tech upgrades
An updated version of the BMW i4 has been spotted testing, likely sporting a longer range and the latest technology
Electric BMW iX2 is set to take the kidney grille to the next level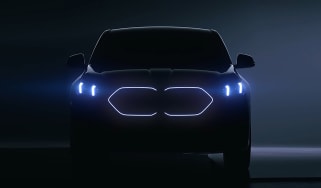 Electric BMW iX2 is set to take the kidney grille to the next level
BMW has teased the highly-rumoured iX2 coupe-SUV, which has been revealed to get enlarged illuminated kidney grilles