Complete guide to Hypervolt home electric car chargers
Here's everything you need to know about the Hypervolt Home 2.0 wallbox charger for electric cars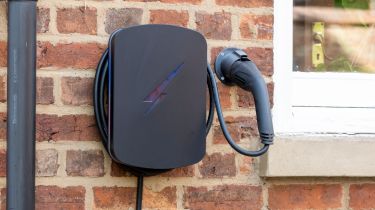 Hypervolt is perhaps one of the lesser known home wallbox manufacturers, but it's quickly building a sterling reputation. Earlier this year the British brand's Home 2.0 charger was named the best home wallbox charger in the 2022 Driver Power customer satisfaction survey.
The Hypervolt Home 2.0 won by a landslide as users ranked it first in seven out of the nine categories Driver Power surveyed. According to those who responded, the installation process couldn't be simpler and the physical units look great and are very well built. The company's customer service impressed owners, too, who also said that the smartphone app for the chargers is easy to use.
Hypervolt Home 2.0 charger specs and prices
The Home 2.0 delivers 7.4kW charging speeds like most home wallboxes, however, it is only offered as a tethered charger so it comes with a five-metre cable built-in. There are 7.5-metre and 10-metre charging cables available if the standard one isn't sufficient, plus three colours to choose from – UltraWhite, Space Grey and UltraBlack.
Prices for the Home 2.0 start from £630, although that doesn't include the cost of installation. You can get an exact quote for an installation when you order your charger, but according to Hypervolt, a standard installation will set you back between £350 and £400, meaning you can expect to pay around £1,000 all-in for a Home 2.0. 
If you live in a rented property or own a flat with dedicated off-street parking, you can get up to £350 off the price of a charger and the installation with the government's OZEV EV chargepoint grant, which the Home 2.0 is eligible for.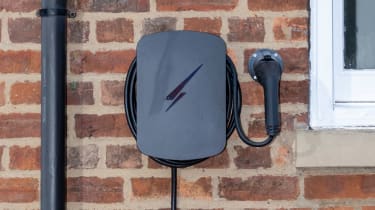 The Home 2.0's cables feature a Type 2 connector by default, which is used by all new EVs these days. But interestingly, you can order a Home 2.0 with a Type 1 connector at no extra cost to allow it to work with older electric cars. Hypervolt also sells a stand for the Home 2.0, so you don't necessarily need to mount yours to a wall, which is handy.
The Home 2.0 itself measures nearly 33cm tall, 23cm wide and 10cm thick with an illuminated logo and LEDs around the sides. The charging cable wraps around the back of the unit when it's not in use, while the connector should go into the wall-mounted holster that comes as standard with the charger. 
Hypervolt app
In terms of smart features, you can use the Hypervolt smartphone app to schedule charging sessions, monitor how much energy you're putting into your car at home and how much it's costing, and digitally lock and unlock the charger if you're worried about unwanted usage. The Home 2.0 can also receive over-the-air updates from Hypervolt, automatically adjust to household load and be controlled via Amazon's virtual assistant Alexa. 
First contact: facelifted Kia EV6 will look even more like a UFO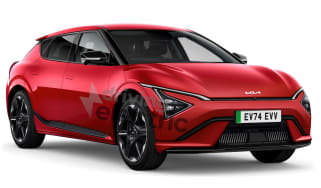 First contact: facelifted Kia EV6 will look even more like a UFO
Kia is readying an update for the EV6 crossover, which is set to include a new face and tech from the larger EV9
New Fisker Ocean Sport washes up in the UK: £36k for a 288-mile range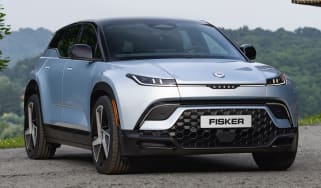 New Fisker Ocean Sport washes up in the UK: £36k for a 288-mile range
American EV startup Fisker has just launched its entry-level Ocean SUV in the UK, with a range of up to 288 miles
New Vauxhall Vivaro Electric is cheaper, yet has more range and tech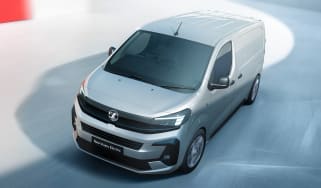 New Vauxhall Vivaro Electric is cheaper, yet has more range and tech
Vauxhall has given its Vivaro Electric panel van a mid-life refresh with a new face and some of the latest tech