New Manchester electric-car rapid-charging hub opens
The Stretford, Manchester hub marks the start of the Motor Fuel Group's plan to install approximately 3,000 ultra-rapid 150kW and 350kW chargers across the UK by the end of 2030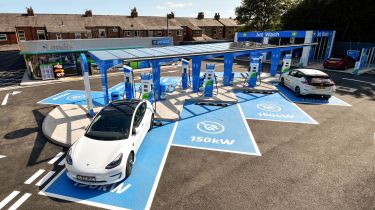 Independent forecourt operator Motor Fuel Group (MFG) has opened a new rapid-charging hub in the northwest, featuring eight 150kW charging points, which, for cars capable of recharging at that speed, can add up to 100 miles of range in just 10 minutes. 
William Bannister, CEO of MFG, said: "With eight ultra-rapid charging bays, we believe this site will help lead the local transition to more sustainable electric vehicles. MFG is committed to playing its part in 'levelling up' the charging infrastructure across the UK, beyond London and the southeast.
"We are investing heavily in ultra-rapid EV charging hubs alongside our existing fuel and convenience-store network throughout the UK, including recent openings in Bristol and Birmingham and planned openings in Scotland and Wales this year."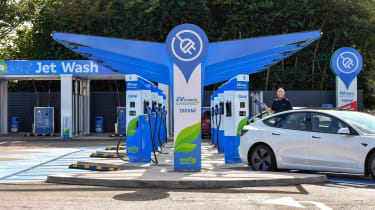 MFG opened its flagship charging hub in October 2021 in Putney, London – again, featuring eight 150kW charging points, in addition to several petrol pumps and other conveniences for drivers. 
Earlier this in 2021, the company announced that over the next 10 years it plans to invest £400 million in 150kW and 350kW chargers, aiming to install approximately 3,000 of these points at roughly 500 sites across the UK by the end of 2030.
Forecourts and charging hubs like the one in Stretford are expected to become a significant part of the UK's charging infrastructure soon. In July 2021 for example, Gridserve announced plans to build 50 rapid-charging hubs, and a further 100 'Electric Forecourts' modelled on its flagship location in Essex. 
Meanwhile, Osprey plans to build 150 new electric-car rapid charging hubs around the UK and the 'Energy Superhub Oxford', featuring 10 300kW ultra-rapid chargers and 12 Tesla V3 Superchargers, capable of charging at up to 250kW, is set to open later in 2021. It's one of 40 similar projects Pivot Power has planned across the UK.
According to MFG, in England over 60% of dwellings in cities and urban areas don't have garages or other off-road parking options, and as a result residents of those properties will need to recharge their cars or electric vehicles from publicly accessible networks.
Top 10 best seven-seater electric and hybrid cars 2021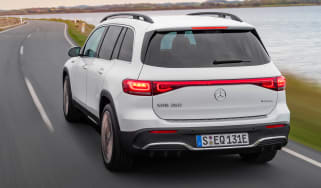 Top 10 best seven-seater electric and hybrid cars 2021
If the regular crop of electrified SUVs and family cars don't provide enough practicality for you, then take a closer look at the range of electric an…
Complete guide to the BP Pulse (formerly Polar Plus) charging network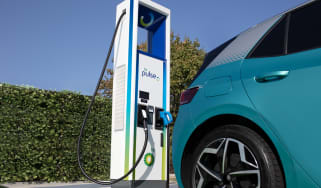 Complete guide to the BP Pulse (formerly Polar Plus) charging network
This is how to charge your electric or plug-in hybrid car on the BP Pulse public charging network (which was formerly known as the Polar Plus network)
Complete guide to the IONITY charging network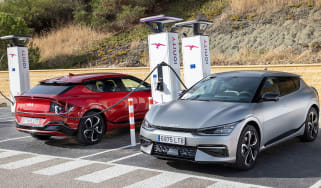 Complete guide to the IONITY charging network
The manufacturer-backed IONITY rapid-charging network is expanding across the UK and Europe – here's all you need to know