Motability to set new standards for electric-car charging point accessibility
Motability will hold a workshop to allow charities contribute to the development of accessibility standards for UK electric-car charging points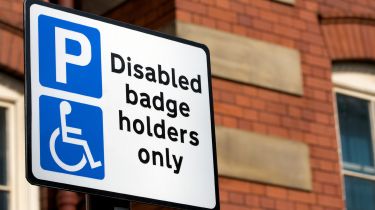 The charity Motability will hold a workshop in August as part of its project to develop and set accessibility standards for electric-car charging points in the UK, in partnership with the government and the British Standard Institute (BSI).
Motability's accessibility workshop aims to provide disability charities with an opportunity to contribute to the creation of charging-point standards, which are currently being developed. Catherine Marris, head of innovation at Motability, said when announcing the upcoming workshop: "we really want disability organisations to feel listened to and have the chance to input into this world-leading standards process. Together we can ensure the future of EV charging is inclusive for everyone."
According to Motability, the new standards will provide consistent guidance for the industry on how to make charging points more accessible by mid-2022, looking at space between bollards, charging units being of a height suitable for wheelchair users, size of parking bays and kerb heights.
It's estimated that 1.35 million drivers with disabilities across the UK will be reliant on public charging infrastructure as the demand for electric cars continues to rise. Right now, nearly 100 variants of electric vehicles are available on the Motability scheme, some with zero advance payment. The scheme helps people with a disability purchase a new car suitable for their needs, and assists with conversions or adaptations if necessary.
The scheme covers not just the lease of a new car, but also insurance cover, breakdown cover and all routine maintenance and servicing. Make sure to check out our lists of the best electric and hybrid cars available on Motability right now.
Motability and UK Power Networks' project enable
At the same time, Motability and UK Power Networks are working together to research barriers that may prevent drivers with a disability from switching to an electric car.
The project, called Enable, aims to identify the needs of drivers with a disability who use on-street parking, as well as those who need to park close to their homes or destinations like workplaces. The end goal is to ensure those individuals have the infrastructure to support them and their cars when they switch to electric.
Based on the findings of the research, UK Power Networks will work together with local authorities to develop maps where charging infrastructure is needed to support drivers with disabilities.
Identifying the locations of disabled parking areas will also allow for better targeting of infrastructure investment, ensuring charging points are being installed in the right places for drivers with disabilities.
Enable is also working with certain local authorities to identify and address other barriers preventing drivers with disabilities switching to an electric car right now, such as lack of information for potential buyers looking at making the switch, as well as the accessibility of charging points.
Ian Cameron, head of customer service and innovation at UK Power Networks, said of the Enable project: "It's essential that UK Power Networks fully understand the needs of all our customers if we're to ensure nobody is left behind in the UK's transition to Net Zero. This pioneering research, informed by people with disabilities, is a necessary and important step to accelerate the uptake in EVs."
Top 10 best seven-seater electric and hybrid cars 2021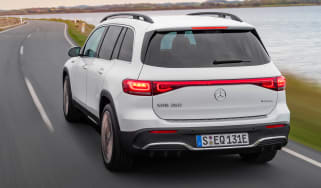 Top 10 best seven-seater electric and hybrid cars 2021
If the regular crop of electrified SUVs and family cars don't provide enough practicality for you, then take a closer look at the range of electric an…
EV36Zero and Nissan's road to carbon neutrality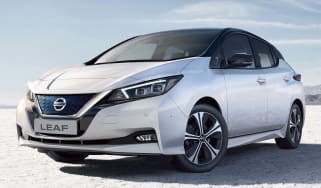 EV36Zero and Nissan's road to carbon neutrality
How the EV36Zero hub in Sunderland is set to take Nissan a step closer to its sustainability goals
Top 10 best luxury electric cars 2021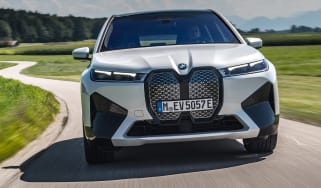 Top 10 best luxury electric cars 2021
From Audi to Tesla, here are our top picks of the most luxurious zero-emissions motoring options on the market right now