Why the e-Golf is the perfect fleet choice
The challenges facing fleet operators continue to grow, but the Volkswagen e-Golf answers them all
Pity the poor fleet manager. On the one hand, what they do affects the happiness of potentially hundreds of employees, all looking for a company car that suits their needs and is easy to use, while costing them as little to run as possible. On the other, fleet managers are slaves to the balance sheet, where every aspect of their company's vehicles is laid bare and reliability, efficiency and depreciation must all be accounted for.
Little wonder then that they can suffer from the occasional sleepless night. But it's no surprise, either, that fleet managers are always seeking something new; a car that will help solve their problems, please its drivers and keep the accountants happy. Increasingly, forward thinkers in this role are discovering the advantages of switching to pure-electric over hybrid and conventional combustion-powered cars – especially in the form of the Volkswagen e-Golf.
Even users who may have some reservations about converting to an EV have the reassurance of the Golf's brilliance. A desirable car in its own right that has a universal appeal, the Volkswagen brings the reassurance of intelligent and attractive design, the latest in safety and infotainment technologies and a driving experience that is always comfortable, controlled and satisfying.
In creating a pure-electric Golf, Volkswagen has not only increased the scope of the car's abilities, but also opened it up to an even broader audience.
The bottom line
There is no escaping the scrutiny of the balance sheet, however, and the e-Golf passes this most exacting of tests on account of its revolutionary pure-electric powertrain. Governments across Europe are demanding that companies improve their environmental credentials, and changes to CO2 reduction targets and increasing Benefit-in-Kind rates are a key aspect of this.
For the e-Golf, neither of these hurdles presents a problem. With its pure-electric powertrain, it is a zero-emission vehicle, allowing a whole fleet of drivers to operate their cars without adding to the company emissions, something which businesses will be increasingly keen to promote. Also, for the current tax year, the e-Golf already attracts an appealing 13% BiK rate, but this will drop to just 2% when the new company car taxation plan comes into effect in 2020/21. Fleet managers won't find many better ways to sell the concept to their users.
The Government is encouraging businesses to invest in low and zero-emission fleets, too, with a number of incentives designed to promote forward-thinking choices. The Office for Low Emission Vehicles offers a grant of £3,500 towards the cost of buying an e-Golf, for example, while the Workplace Charging Scheme provides vouchers supporting the cost of purchasing and installing electric vehicle charging points. Such schemes can help to significantly reduce the cost of switching a fleet to battery power. Fleet users can get financial help with the cost of installing a charging point at home, too, and any business purchasing an e-Golf can write off 100% of the eligible value in the first year – all contributing to the cost-efficiency of electric power.
Fleet managers can also expect significantly lower maintenance bills for the e-Golf than for conventionally-powered vehicles they are used to running. Aside from all the consumable elements within an internal combustion engine that are no longer needed – spark plugs, oil, drive belts and so on – the electric Volkswagen does without a conventional clutch and is easier on its braking system thanks to the helpful recuperation provided by regenerative braking. With far fewer moving parts, the e-Golf can go up to two years before its first service is required, and 12 months or 18,000 miles after that.
Electric conversion
Fleet drivers who have never experienced the benefits of battery power and have only known petrol or diesel vehicles can be a tough audience. But the e-Golf doesn't just showcase the advantages of pure-electric power; it does so in a way that is accessible and easy to understand for those trying the tech for the first time. Anyone managing a fleet can be assured that the e-Golf makes a compelling case for itself.
Partnership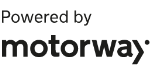 Need to sell your car?
Find your best offer from over 5,000+ dealers. It's that easy.
Rather than drawing attention to its electric propulsion, the e-Golf maintains the cool and calm exterior of a conventional Golf, with a handful of subtle blue details indicating that there is an alternative power source under the skin. The same goes for the cabin, where drivers can enjoy the taut build quality, sensible design and impressive level of equipment they would expect from a Volkswagen, while seamlessly integrating information about the vehicle's systems when required.
One trip to a charging station is all that is required to demonstrate that charging the e-Golf is no more challenging than filling up at a petrol station, without the mess. Whether using an app or a contactless charge card, payment takes a matter of seconds, and the Volkswagen CarNet app will keep you informed about the state of charge so you are free to work, shop or rest.
Future-proof
Whatever your business and whatever the challenges it brings, you need to make smart decisions that take into account governmental policy and global targets. Everyone has a part to play in contributing to more efficient use of resources, and small changes can make a big difference.
The role of a fleet manager frequently demands compromises, balancing needs and wants with the fundamentals of business decision-making. Adding electric vehicles such as the Volkswagen e-Golf to your fleet has the potential to improve not only the environmental responsibility of your business, but can play a part in progressing the attitudes and outlook of those within that business while still providing them with a practical, desirable and economical company car.
For more information on the Volkswagen e-Golf, visit volkswagen.co.uk
MINI Cooper Electric: pricing and specs for British-built electric supermini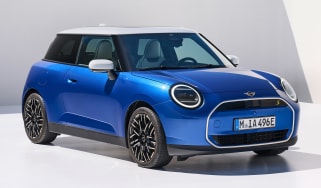 MINI Cooper Electric: pricing and specs for British-built electric supermini
MINI's latest electric hatchback introduces a revolutionary interior design, as well as larger batteries to provide a 250-mile range
DrivingElectric Awards 2024: the winners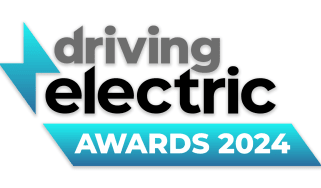 DrivingElectric Awards 2024: the winners
We celebrate the very best products in the EV world
The Kia EV9 is DrivingElectric Car of the Year 2024
The Kia EV9 is DrivingElectric Car of the Year 2024
Kia's new electric flagship wins big at DrivingElectric's annual awards ceremony