Used BMW i8 buying guide
The BMW i8 is a futuristic-looking sports car that uses clever plug-in hybrid technology. Here's what to look for in a used one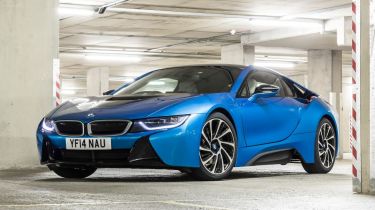 The BMW i8 caused a commotion when it arrived in 2014. Not only did it look like a concept car and unlike anything else on the road, it was packed with cutting-edge technology including a plug-in hybrid powertrain.
Perhaps the most unique thing about the i8 is that it uses a carbon-fibre construction, which means it's lightweight and strong. This meant that even though it used  a 1.5-litre turbocharged petrol engine, with the help of a small 129bhp electric motor it was able to keep up with much larger-engined sports cars. All this came along with potential for fuel economy of over 100mpg and sub-50g/km CO2 emissions.
What's even more appealing about it these days is that it's available surprisingly cheaply second hand, with prices starting as low as £40,000. That's about the price of one of BMW's family SUVs, so it seems a tempting buy. Read on to find out everything you need to know about it before considering a used one.
History
The BMW i8 arrived in July 2014 with a price of just under £100,000, which is what makes its affordable price tag so appealing these days. There was only one model, and it was able to travel 23 miles on electric power alone – although it was more fun with the fizzy 1.5-litre engine working in tandem with the e-motor. A home wallbox recharges the battery from 0-80% in two hours.
In January 2018, a Roadster model with a folding roof joined the range and there were some other updates to the coupe model as well, plus a price hike: the coupe was now £112,000 and the Roadster cost £124,000. Changes included a larger battery with a range of 33 miles, and the option of hi-tech laser headlights appeared, at the hefty cost of over £5,000. It's an option to look out for.
Which one should I buy?
There's not too much difference between the pre and post-2018 models, aside from a bit more range in the later cars, so we'd buy based on condition and mileage rather than spec. Standard equipment is good, with adaptive cruise control, adaptive LED headlights, sat nav, 20-inch alloys, a head-up display, front and rear parking sensors, automatic wipers, metallic paint and power-adjustable heated seats.
Unusually for a BMW, the i8 options list wasn't long, but it was possible for buyers to add a surround-view camera and an upgraded Harmon Kardon stereo system, along with a wide choice of exterior colours and finishes.
Used BMW i8 alternatives
There aren't too many rivals for the BMW i8, but you could consider the Honda NSX – it's a hybrid supercar as well, though it's not a plug-in and since it features a powerful V6 engine and more dramatic performance, it's more expensive to buy and rarer than the BMW.
You could also consider a fully electric Tesla Model S, since it's very fast in a straight line and has similar low running costs – yet it's nowhere near as exciting to look at or as good to drive. Otherwise you need to look to purely combustion-engined alternatives to match the BMW's driving thrills: these include the Porsche 911, Jaguar F-Type, Aston Martin Vantage and Audi R8, all of which are also available in convertible form like the i8.
What to look for
Electric range: It's possible to drive at up to 75mph in zero-emissions electric mode in the i3, but realistic range is going to be in the region of 10-15 miles, rather than the 23 recorded in official testing.
Partnership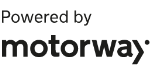 Need to sell your car?
Find your best offer from over 5,000+ dealers. It's that easy.
Battery: BMW covered the i8's battery pack with an eight-year warranty and so far we've heard no reports of owners needed to call on this guarantee for a replacement
Headlights: The standard LEDs aren't quite as bright or effective as you might expect, so try a night-time test drive if you can
Doors: Those spectacular 'butterfly' doors need space to open – something to consider if you frequently use busy car parks with tight spaces
Interior
The i8's interior is not quite as science-fiction as its exterior, but it's still a very nice design and quality is excellent. It's relatively easy to live with day-to-day, but the back seats are truly tiny and really better off being used as somewhere to throw your bag than squeeze unfortunate passengers into. The boot is also very small.
Running costs
BMW recommends servicing the i8 every 18,000 miles or two years, with minor services costing around £375 and major services breaking the £1,000 mark. Cars were sold with a five-year maintenance package until early 2018; this was first cut to three years before being dropped altogether for the most recent examples.
Verdict
The BMW i8 is an engineering tour de force and to this day doesn't really have a direct rival. Like previous BMW supercars such as the M1 and Z8, it could well gain collectible status in the future and therefore could be a good long-term investment. Up front, it's still quite expensive to buy, and servicing costs are steep, but you'll obviously save on fuel compared to a much thirstier petrol-engined sports car.
MINI Cooper Electric: pricing and specs for British-built electric supermini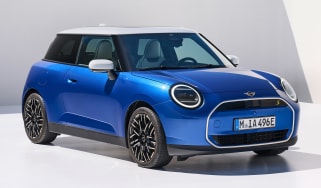 MINI Cooper Electric: pricing and specs for British-built electric supermini
MINI's latest electric hatchback introduces a revolutionary interior design, as well as larger batteries to provide a 250-mile range
DrivingElectric Awards 2024: the winners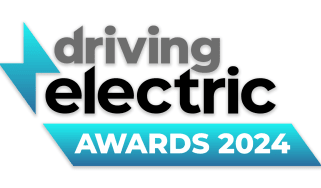 DrivingElectric Awards 2024: the winners
We celebrate the very best products in the EV world
The Kia EV9 is DrivingElectric Car of the Year 2024
The Kia EV9 is DrivingElectric Car of the Year 2024
Kia's new electric flagship wins big at DrivingElectric's annual awards ceremony