BMW M division previews electric feature with quad-motor i4 prototype
Wide-body version of the i4 saloon hints at potential electric BMW M3 alternative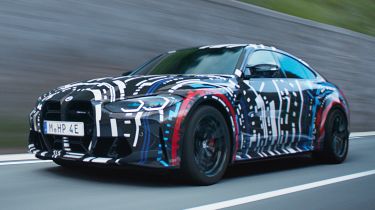 BMW's M performance division has provided us with our first look at what a pure-electric alternative to its beloved M3 sports saloon and M4 coupe could look like, after cramming a quad-motor powertrain into a i4 M50.
While the regular i4 M50 uses a dual-motor setup, with one electric motor on each axle, the new "so-called concept test vehicle", as BMW calls it, features one on each wheel, just like the Lotus Evija or Rimac Nevera hypercars.
BMW hasn't revealed any power output or 0-62mph figures for the electric four-door coupe, but we expect the prototype would easily beat the i4 M50's 3.9-second 0-62mph time. BMW also claims the car can recuperate energy back into the battery when cornering "right up to the limits of driving dynamics", though it's unlikely to come close to the M50's 318-mile range.
In typical BMW M fashion, the wide arches on the prototype have also been widened significantly, to accommodate "specifically manufactured high-performance front and rear axle designs". The regular front end of the i4 has also been replaced by a more divisive grille similar to the petrol M3 and M4.
"Electrification opens up completely new degrees of freedom," says Dirk Häcker, Head of Development at BMW's M division. "We can already see that we can exploit this potential to the maximum, so that our high-performance sports cars will continue to offer the M-typical and incomparable combination of dynamics, agility and precision in the locally emission-free future."
However, BMW hasn't shared when we'll see a production-ready version of this prototype, or M division's first fully fledged EV. Though, in the meantime, BMW sells several highly potent versions of its electric cars, including the 537bhp i4 M50 and 611bhp iX M60 SUV, with the 660bhp i7 M70 arriving in 2023.
Electric BMW iX2's illuminated kidney grille is Christmas come early
Electric BMW iX2's illuminated kidney grille is Christmas come early
BMW i4 facelift to topple Tesla with huge range and tech upgrades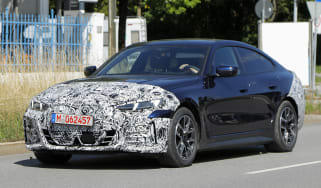 BMW i4 facelift to topple Tesla with huge range and tech upgrades
BMW Vision Neue Klasse is a future electric 3 Series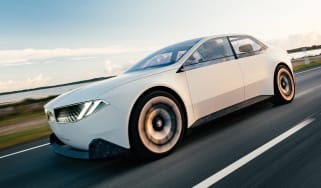 BMW Vision Neue Klasse is a future electric 3 Series
New Fisker Ocean Sport washes up in the UK: £36k for a 288-mile range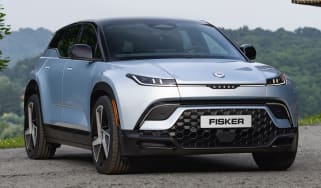 New Fisker Ocean Sport washes up in the UK: £36k for a 288-mile range
American EV startup Fisker has just launched its entry-level Ocean SUV in the UK, with a range of up to 288 miles
First contact: facelifted Kia EV6 will look even more like a UFO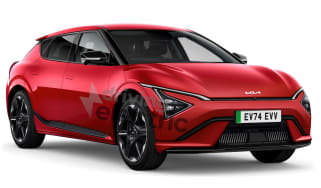 First contact: facelifted Kia EV6 will look even more like a UFO
Kia is readying an update for the EV6 crossover, which is set to include a new face and tech from the larger EV9
Big price cut: Electric Renault Megane prices slashed in time for Christmas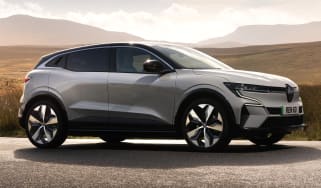 Big price cut: Electric Renault Megane prices slashed in time for Christmas
Renault Megane E-Tech gets a price drop of up to £3,500, bringing the starting price to just £34,495