BMW 3 Series electric: details and pictures
A fully electric version of the BMW 3 Series, which could adopt the 'i3' name when it goes into production, has been spotted testing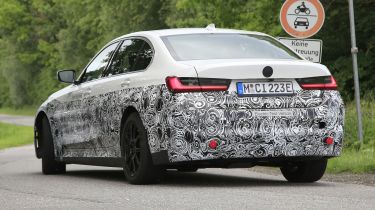 A fully electric BMW 3 Series saloon has been photographed testing in Germany, wearing partial camouflage. It was snapped near BMW's engineering facility in Munich and clearly wears 'Electric Test Vehicle' signage on the rear.
No technical details are known for now, but the car is likely to use the same 'eDrive' drivetrain technology as other forthcoming BMW electric models such as the iX3 SUV and i4 four-door coupe.
The latter gets an 80kWh battery feeding a 523bhp electric motor, for a 0-62mph time in the region of four seconds. BMW previously experimented with an electric 5 Series 'Power BEV' test car that developed 710bhp.
If it was to follow the naming convention of those cars, this electric 3 Series could end up being called the 'i3' – taking over the name used by BMW's first production electric car, which is a smaller but more distinctive hatchback.
Again, there is no official confirmation of this yet, but while BMW has confirmed that the current i3 won't get a direct replacement, it has also said that it could remain in production for several years with updates.
Whatever it's called, when the electric 3 Series does arrive, it'll sit alongside the i4, offering a more sober and conventional take on the BMW electric-car formula to the dramatically styled four-door coupe.
This would mirror the respective positioning of the internal-combustion-engined 3 Series saloon and 4 Series Gran Coupe models in the current BMW line-up.
BMW 320e 2021: new entry-level plug-in hybrid 3 Series on the way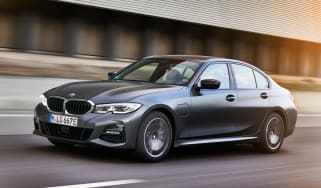 BMW 320e 2021: new entry-level plug-in hybrid 3 Series on the way
Top 10 best seven-seater electric and hybrid cars 2021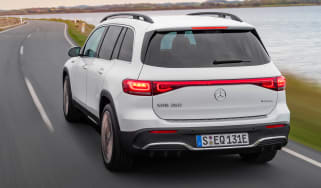 Top 10 best seven-seater electric and hybrid cars 2021
If the regular crop of electrified SUVs and family cars don't provide enough practicality for you, then take a closer look at the range of electric an…
EV36Zero and Nissan's road to carbon neutrality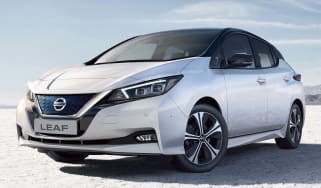 EV36Zero and Nissan's road to carbon neutrality
How the EV36Zero hub in Sunderland is set to take Nissan a step closer to its sustainability goals
Top 10 best luxury electric cars 2021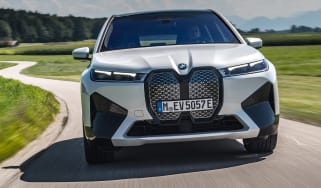 Top 10 best luxury electric cars 2021
From Audi to Tesla, here are our top picks of the most luxurious zero-emissions motoring options on the market right now