Best hybrid and electric supercars - the greatest feats of electrified performance
Hybrid and electric supercars have become more common in recent years; from models you can buy today to limited-edition rarities on their way to classic status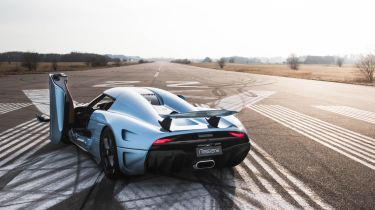 If you love cars and driving, then you've probably spent hours dreaming about supercars at one time or another. There's a whole new generation of these ultimate sports cars now, as hybrid and electric power starts taking over the new-car market.
It's hard to define a supercar exactly, but it's not too hard to come up with a rough outline. The main thing with a supercar is that it has to look dramatic. Supercars are usually very low, with flowing bodywork, two doors and all kinds of air intakes and spoilers to add to the sporting image. Not everyone loves how they look, but it would be hard to argue that they don't stand out from the crowd.
The other thing supercars have in common is incredible performance. These cars are built to be fantastic to drive above all else, so they tend to have astonishing levels of acceleration and in many cases are capable of over 200mph. Electric supercars tend to use beefy motors on each wheel to give maximum performance and achieve 0-62mph times that are barely believable, while hybrid supercars tend to use a much smaller motor to provide some extra muscle while the internal-combustion engine does most of the heavy lifting.
All the major supercar makers are getting involved in electric and hybrid supercars, so we've stuck to the big names for this list of the best ones. There are several smaller car makers such as Rimac that are making all-electric supercars, but a brand with a history of quality and in some cases motorsport success is more appealing, so we've stuck to marques like Ferrari and Porsche. Yet we've not only chosen top-of-the-line supercars that you have to be filthy rich to afford. We've also included some models that you can find on the secondhand market at an affordable price, to get a taste of what these cars are like without the eye-watering price tag.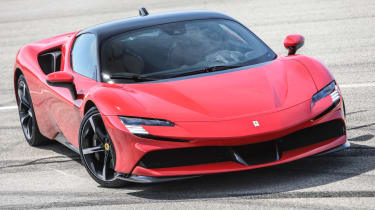 Ferrari SF90 Stradale
The Ferrari SF90 Stradale is the Italian brand's current flagship model, and as you'd expect it is an astonishing technical achievement. It uses a 4.0-litre turbocharged V8 engine with three electric motors to create a combined power output of 987bhp. It wasn't long ago that the 1,000bhp mark was only achievable with some serious compromise and expense but the SF90 is designed to be driven regularly, on public roads. It goes from 0-62mph in just 2.5 seconds and on to a top speed of 211mph.
Perhaps even more astonishing is its 0-124mph (200kph) time, which is 6.7 seconds. That means it is going at double the speed of your average hot hatch in the same amount of time from a standing start. Its all-electric range is 15 miles, and you can even get up to 85mph on the motors alone - but the engine will kick in seamlessly if you give the throttle a kick, or the battery runs out.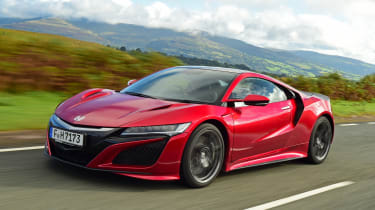 Honda NSX
The Honda NSX is one to keep your eye on. The original model used a V6 petrol engine only and was unloved for many years, and prices dropped well into affordable territory. Yet today, it's one of the most sought-after cars of its type. The same could happen to the 2016-on model, which uses a V6 petrol and three electric motors.
Partnership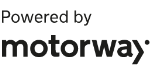 Need to sell your car?
Find your best offer from over 5,000+ dealers. It's that easy.
Despite being rather heavier than the old NSX, Honda's supercar is still an absolute delight to drive. It feels half its weight from behind the wheel, thanks to clever tech that controls suspension and powertrain elements to keep everything flowing together in harmony.
It can go from 0-62mph in 2.9 seconds and reach a top speed of 191mph, thanks to the power output of 573bhp. As the NSX isn't a plug-in hybrid, the battery is pretty small and it's not easy to extract good fuel economy from it, but as an exciting driver's car the NSX is superb.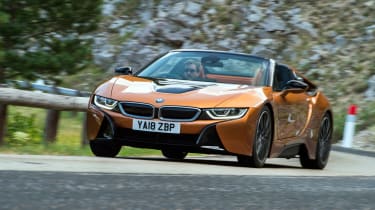 BMW i8
The BMW i8 is the cheapest car on this list by some margin, as if you head to the classifieds you can find models that are cheaper than a new hot hatchback. Yet this dramatic-looking BMW is every bit a supercar in our book – it even has the eyebrow-raising upwards-opening doors.
It's not the sharpest supercar to drive, but it's incredibly usable every day because it feels like a BMW saloon to drive. That's no bad thing, as it's a lot of fun but also comfortable and relaxing on the motorway.
It uses an unusual powertrain – a 1.5-litre three-cylinder petrol engine and an electric motor. That's unheard of in the supercar world but performance is still impressive: 0-62mph takes 4.4 seconds thanks to the power output of 369bhp in total. It's quick because the car is largely built using carbon fibre, so it's very light.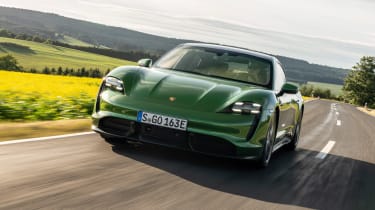 Porsche Taycan Turbo S
The Porsche Taycan range includes several different models, but the Turbo S is the flagship car and if its performance is anything to go by, it's a supercar for sure. It's certainly got the dramatic looks, but the 0-62mph time of 2.8 seconds cements its place here. The electric-only Taycan Turbo S has an output of 751bhp and can go up to 162mph, all while emitting no tailpipe emissions at all. The maximum range of 256 miles means it's able to match some petrol supercars' driving range, thanks to their thirsty engines.
With over 1,000Nm of torque, the Taycan is savagely quick in a straight line but it's also good to drive thanks to its low centre of gravity, as the battery is stored low in the chassis. As the Taycan is Porsche's flagship electric car at the moment it's also designed to be great for long trips, with a pleasant cabin filled with the latest tech.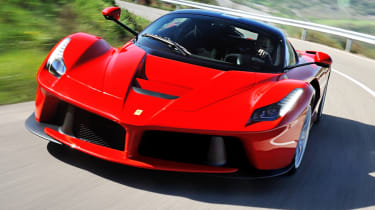 Ferrari LaFerrari
First seen in 2013, the Ferrari LaFerrari was our first look at a new generation of electrified supercars. It was highly exclusive, costing over a million pounds when new. The LaFerrari used a 6.3-litre V12 petrol engine and a Formula 1-derived 'KERS' electric motor that combined for a total output of 950bhp. Its top speed was over 217mph and 0-62mph took less than three seconds. Remember, this was nearly a decade ago – all the more impressive that it matches the very latest hybrid and electric supercars.
All sorts of technology was used to make the LaFerrari into something even more than a supercar – we began to call it a hypercar. Carbon-fibre construction, active aerodynamics, an electronic differential and adjustable suspension were all present. It was part of a trio of hybrid hypercars that also included the McLaren P1 and Porsche 918 Spyder, as the big supercar manufacturers began their exploration into electric power in a performance application.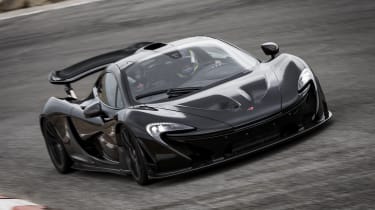 McLaren P1
The Mclaren P1 was the British answer to the LaFerrari (above), as it had a similar goal: to be the ultimate driver's car that used both petrol and electric power. It cost close to £900,000 when it launched, and was seen as the follow-up to the legendary McLaren F1 of the 1990s.
The P1 used a carbon-fibre construction like all McLaren road cars at this point, so weighed around 1,400kg, which is less than most family cars. The 3.8-litre V8 engine is turbocharged and has electric motors that help it to produce a total of 986bhp. 
This means it can go from 0-62mph in under three seconds and from 0-124mph (200kph) in under seven seconds. You can go for about six miles on electricity alone in the P1, but it can actually go up to 100mph in electric-only mode. Clever suspension meant that it was a true driver's car and as exciting to drive as it was to look at.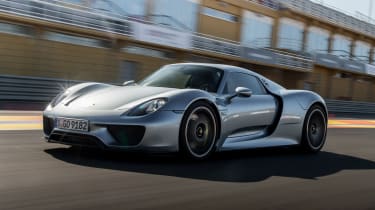 Porsche 918 Spyder
The final of the three hybrid hypercars from the early 2010s, the Porsche 918 Spyder was also the cheapest – but in many ways, that made it even more impressive. It cost over £600,000 when new, so hardly a cheap runabout, but it had the performance to take on the other two heavyweights. It used a 4.6-litre V8 petrol engine with its two electric motors, which produce a total of 875bhp. The petrol motor alone makes nearly 600bhp, and the battery provides an all-electric range of 18 miles. The motor can drive at up to 93mph without the engine even turning on.
Performance was stunning, then: 0-62mph took just 2.6 seconds, and 0-124mph took 7.2 seconds. The 918 Spyder's top speed was 214mph, so it was only a little behind the claimed figures of the LaFerrari and the P1 (above). The Porsche has an extra factor up its sleeve over the Ferrari and McLaren, in that it's four-wheel drive rather than rear-wheel drive, which gives it that extra traction off the line.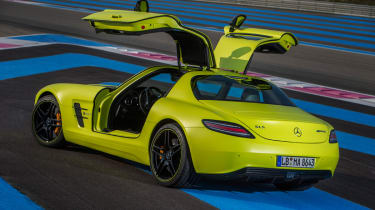 Mercedes-Benz SLS AMG Electric Drive
The Mercedes SLS AMG was a stunning supercar launched in 2010, but it was V8-only for the most part, with no electricity involved in the powertrain. However, in 2013 Mercedes showed the world that an electric supercar could really be done.
The SLS AMG Electric Drive was the result, and while it had a very limited production run, it proved to the world that you don't need a petrol engine for a supercar. It used four electric motors with a total output of 739bhp and had a range of 155 miles on a single charge.
The SLS AMG Electric Drive stood out thanks to the vibrant high-vis-jacket yellow that it was promoted with, as well as its dramatic gullwing doors. It went from 0-62mph in just 3.9 seconds, which wasn't bad considering that it weighed 560kg more than the petrol-powered model, at 2,110kg in total.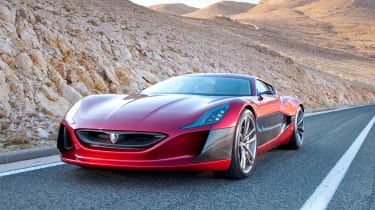 Rimac Concept One
The Rimac Automobili Concept One was launched in 2017 and proved that it wasn't just the old guard that could make an impressive electric supercar. It used four electric motors, which together produced an astonishing 1,073bhp. That means it was able to go from 0-62mph in just 2.6 seconds and on to a top speed of 221mph. A range of 200 miles was apparently possible if you didn't indulge in the performance too much.
It used special technology to achieve these astonishing figures, including an actual gearbox with different ratios to improve acceleration (most electric cars use a single-speed setup). It also used technology to control the motors on each wheel individually to improve handling.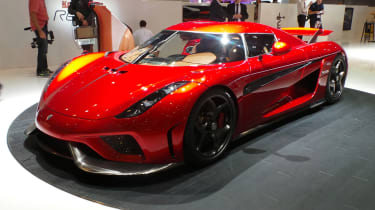 Koenigsegg Regera
Koenigsegg is a big name in the world of highly exclusive supercars and the Regera was its 2016 hybrid model that brought some pretty amazing numbers. It used a 5.0-litre turbocharged V8 petrol engine and three electric motors, which produced a combined output of over 1,480bhp and over 2,000Nm of torque. As the Regera weighs only 1,590kg, it's one of the quickest hybrid supercars around. 0-62mph takes around 2.8 seconds and its top speed is said to be over 250mph.
It can go from 0-124mph in an astonishing 6.6 seconds and from 0-186mph in 10.9 seconds. That's right – the Regera is nearing the 200mph barrier in the same amount of time as it takes a city car to go from 0-62mph. In 2019, the Regera became the fastest car in the world to go from 0–249–0 mph (0–400–0 km/h), which took it just 31.49 seconds.
First contact: facelifted Kia EV6 will look even more like a UFO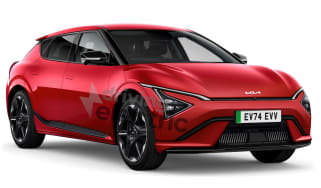 First contact: facelifted Kia EV6 will look even more like a UFO
Kia is readying an update for the EV6 crossover, which is set to include a new face and tech from the larger EV9
New Fisker Ocean Sport washes up in the UK: £36k for a 288-mile range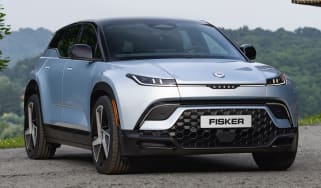 New Fisker Ocean Sport washes up in the UK: £36k for a 288-mile range
American EV startup Fisker has just launched its entry-level Ocean SUV in the UK, with a range of up to 288 miles
New Vauxhall Vivaro Electric is cheaper, yet has more range and tech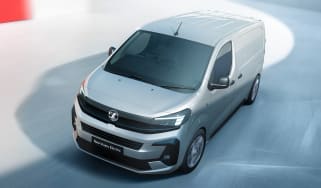 New Vauxhall Vivaro Electric is cheaper, yet has more range and tech
Vauxhall has given its Vivaro Electric panel van a mid-life refresh with a new face and some of the latest tech