Audi Q3 e-tron 2021: specs, prices and on-sale date
The fourth in the series of all-electric Audi e-tron models will be about the same size as the Q3, but may not come to the UK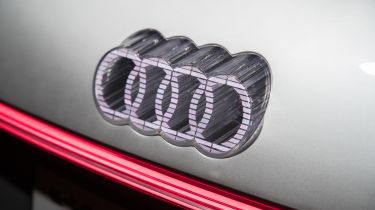 Audi has confirmed that it'll launch an electric car about the same size as the Q3 by 2021. However, it's possible the model will only be sold in China. 
The company first hinted at the plan in the same press conference where it announced the e-tron GT. A spokesperson told Auto Express the new car would be about the same size as the Q3 and compete with rival cars that are set to be launched at about the same time. That should include the forthcoming electric version of the Volvo XC40 and BMW iX3. 
Audi is remaining tight-lipped about the design of the new car. All it'll say is that the new model will be recognisable as an Audi and sit comfortably alongside the company's other models, current and future.
What sets this new model apart is that it'll be the first Audi to be based on the VW Group's MEB platform. This has been specifically developed to support a range of electric cars and will form the basis of the forthcoming I.D. models from Volkswagen. 
The arrival of this new Q3-sized model will expand the line-up of Audi electric cars to four, alongside the e-tron SUV, sleeker e-tron Sportback and flagship e-tron GT. The first two will be based on the same MLB platform that underpins the A8, while the GT will share its platform with the Porsche Taycan.
However, the introduction of so many electric cars presents Audi with something of a headache: what to call its existing plug-in hybrids, which are already named 'e-tron'. To prevent confusion among buyers, there's speculation that Audi PHEVs will be given a different name in the future.
New Fisker Ocean Sport washes up in the UK: £36k for a 288-mile range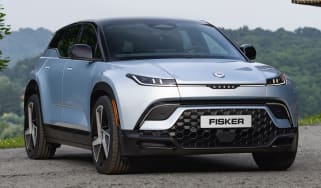 New Fisker Ocean Sport washes up in the UK: £36k for a 288-mile range
American EV startup Fisker has just launched its entry-level Ocean SUV in the UK, with a range of up to 288 miles
Big price cut: Electric Renault Megane prices slashed in time for Christmas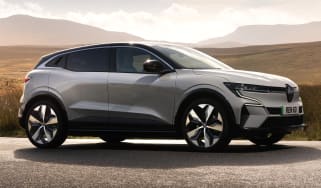 Big price cut: Electric Renault Megane prices slashed in time for Christmas
Renault Megane E-Tech gets a price drop of up to £3,500, bringing the starting price to just £34,495