Electric Audi sports car to replace TT
Replacement for the Audi TT sports car will be an electric vehicle, says chairman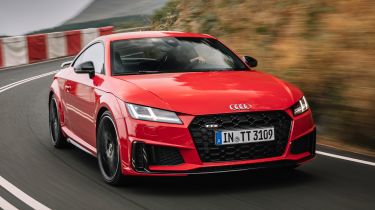 The petrol-powered Audi TT – first introduced in 1998 – will be replaced with an electric sports car in a few years' time, company chairman Bram Schot has said.
By 2025, Audi wants 40% of the cars it sells to be electrified, with complete carbon neutrality achieved by 2050.
"We will replace the TT with a new emotive model in the same price range: with an electric car," said Schot, speaking at the company's AGM.
Audi's first electric car – the e-tron SUV – will be followed by the e-tron Sportback and a baby version of the e-tron itself. However, an electric sports car would be new territory; to date, few mainstream manufacturers have shown any interest in the segment.
Earlier this year, Audi board member for technical development Hans-Joachim Rothenpieler told our sister title Auto Express that he was "fighting" to keep a two-door sports car in the company's line-up.
"It is in the DNA of our brand," said Rothenpieler. "We have to move all of those cars, like the TT, into an electrified future."
Rothenpieler added that plans for the car only extended until 2021, when stricter 'EU7' emissions regulations could be enforced. As such, both plug-in hybrid and fully-electric TTs are under consideration.
"For cars like the TT, the battery in the floor is a problem," Rothenpieler explained. "Normally in a pure-electric car, you have a wheel at each corner and the battery pack in the centre, and the pack is 12 or 13 centimetres tall. But this makes the base of the seating point higher.
"So for small, sporty cars with only two seats, we need a different concept. Such as one bit of the battery in the centre of the car and another bit in front of the front wheels, or behind the rear wheels.
"Either way, we end up splitting the battery. And that's what we're looking at for these iconic cars."
The future of Audi's R8 supercar is also unclear, with Schot questioning if a "successor with a combustion engine" would fit the firm's vision for the future.
Rothenpieler agreed, saying: "We have been talking about the R8 and the TT, but when we presented the e-tron GT, it's an iconic car as well, a real statement. For me, the e-tron GT was the first step towards having an electrified car with Audi Sport RS in its DNA."
MINI Cooper Electric: pricing and specs for British-built electric supermini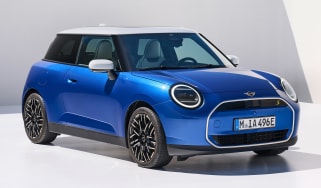 MINI Cooper Electric: pricing and specs for British-built electric supermini
MINI's latest electric hatchback introduces a revolutionary interior design, as well as larger batteries to provide a 250-mile range
DrivingElectric Awards 2024: the winners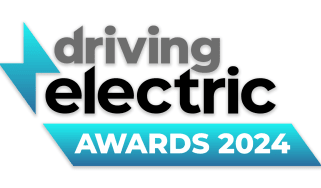 DrivingElectric Awards 2024: the winners
We celebrate the very best products in the EV world
The Kia EV9 is DrivingElectric Car of the Year 2024
The Kia EV9 is DrivingElectric Car of the Year 2024
Kia's new electric flagship wins big at DrivingElectric's annual awards ceremony