Electric car charging points near me: UK map and network guide
Use our simple guide to find your nearest electric car charging points for electric and plug-in hybrid vehicles
As the popularity of electric and plug-in hybrid cars increases, so does the pressure on the UK's public charging network. With more and more electrified models to choose from, the need for extra standard, fast- and rapid-charging points also goes up.
If you have an electric car, you'll need to know where the nearest electric car charging points are, or plan your route according to the current charging network. Luckily, it's easy to find your nearest electric car charge point – wherever you are.
There are several online maps that can tell you exactly where the charge points are. Open Charge Map is among the best and not only lets you find the nearest car charger point, but allows you to search through all the EV charging stations in the UK and overseas. It even provides information on the electric car charge point cost.
You'll need to create an account and log in before using the service, but as soon as you've done this you can filter by network and operator, connection types and even minimum and maximum power outputs.
Once you click or tap on a charger you'll find all this information – as well as whether it's operational – and the contact details for the network or operator.
There are over 20 different companies to choose from when selecting your charge point provider, most of which offer a membership solution that can not only make it easier to initiate a charge, but cheaper, too.
If you always charge at the same point or use the same supplier, this could be quite handy, but if you plan to use many different providers then it may prove slightly more awkward.
Through Open Charge Map, you can send a location to external apps like Google Maps at the click of a button, which will be particularly useful for cars that feature Apple CarPlay or Android Auto. Failing that, you can simply paste the postcode into your sat nav.
If you're an electric car driver and find this service useful, why not bookmark this page and refer to it whenever you next need to plug in?
Top 10 best seven-seater electric and hybrid cars 2021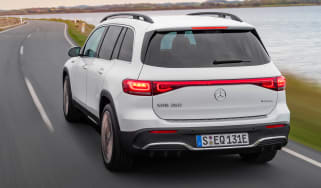 Top 10 best seven-seater electric and hybrid cars 2021
If the regular crop of electrified SUVs and family cars don't provide enough practicality for you, then take a closer look at the range of electric an…
EV36Zero and Nissan's road to carbon neutrality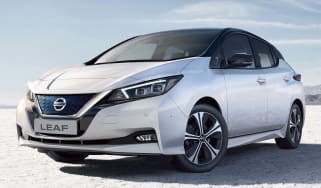 EV36Zero and Nissan's road to carbon neutrality
How the EV36Zero hub in Sunderland is set to take Nissan a step closer to its sustainability goals
Top 10 best luxury electric cars 2021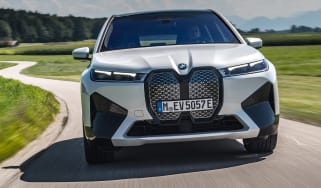 Top 10 best luxury electric cars 2021
From Audi to Tesla, here are our top picks of the most luxurious zero-emissions motoring options on the market right now