Five reasons why the new electrified Nissan Qashqai is a family favourite
From increased interior space to top tech, the Nissan Qashqai is a great choice to get your family out and about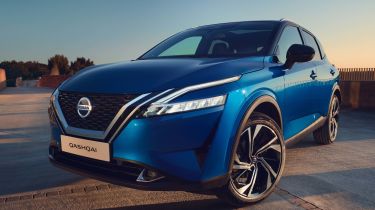 Advertisement feature from

In its 15 years on the market, the Nissan Qashqai has carved out a niche for itself as a compact crossover with stellar family-friendly credentials.
With its third generation hitting the showrooms (the second having been launched back in 2014), the popular crossover is now electrified thanks to a mild hybrid system that enhances efficiency and reduces CO2 emissions when driving[1]. It's the same family favourite crossover, now with added electric power. A new Qashqai e-POWER model is coming soon, using a petrol engine to generate electricity for an electric motor to drive the wheels.
Let's take a closer look at the features that make Qashqai the ideal choice for families and why it deserves a place on your buying shortlist.
1. Excellent fuel efficiency
The new Qashqai boasts a level of efficiency that can be relied upon to get you where you need to go, while reducing the amount of fuel you need to get there. Its mild-hybrid technology will be a bonus to environmentally-conscious family members, and is a great first step to an electrified powertrain as the UK continues to move away from traditional petrol and diesel cars. The Qashqai combines the familiarity of a traditional petrol engine with the environmental and efficiency benefits of electric power[1].
The 1.3-litre petrol engine with its 12-volt mild-hybrid system offers efficiency of up to 53mpg and 142g/km of CO2[2]. The lithium-ion battery (which stores energy through regenerative braking) powers the vehicle's electrical systems instead of the engine at speeds below 11mph (under certain operating conditions), helping to save fuel during a traffic jam, stop-start school pick-ups and shopping trips.
2. Ample interior space
The all-new Qashqai combines generous passenger and cargo space, making it ideal for all sorts of family outings, from shopping and sports activities that require bulky equipment to day trips and holidays. Improved leg room for the rear seats means that passengers of any size and age can sit comfortably, even on long journeys.
Now boasting up to 1,621 litres of interior space – including 504 litres of boot space – there's room for as much luggage and kit that your family could need. A clever boot floor arrangement and the two luggage boards (standard from N-Connecta) allow you to choose between 16 different boot configurations, whilst the hands-free power tailgate (standard from Tekna) makes it simple to open. The rear doors now also open up to an impressively wide 85 degrees, so it's much easier to load child seats or reach inside to strap in your kids.
3. First class safety features
When it comes to your family, you'll want them to be as safe as possible on the road. The all-new Qashqai comes equipped with a range of safety features that will give you peace of mind, helping to avoid accidents and to keep the driver and passengers protected[3].
Features include Intelligent Cruise Control, Intelligent Forward Collision Warning, Rear Automatic Braking, Emergency Lane Keeping and Intelligent Forward Brake to help keep you and your family safe[3]. From Tekna, Adaptive Driving Beam Technology is added, offering maximum visibility whilst automatically adjusting your high beams to avoid dazzling oncoming drivers. ProPILOT[4] helps you to keep in your lane and maintain a safe distance from the car in front, with a Navi-Link feature that connects to the Qashqai's TOMTOM navigation to anticipate changes in speed limits and other conditions ahead.
4. Advanced infotainment system
On longer trips, any parent knows it's important to keep the family entertained, occupied and happy. The Qashqai comes with all the advanced technology you would expect from a new car – for instance, the N-Connecta comes equipped with a nine-inch NissanConnect touchscreen as standard[5] (this is an option for Acenta Premium).
Partnership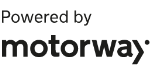 Need to sell your car?
Find your best offer from over 5,000+ dealers. It's that easy.
Wired Android Auto™ and wireless Apple CarPlay®[6] allow passengers to connect their phones and apps directly to the car system. With handy wireless phone charging[7], rear USB ports[8] and in-car WiFi available on subscription, passengers can keep their devices charged and connected on the go. And for music buffs, the Tekna+ also comes with a premium Bose® sound system with 10 speakers.
5. Paving the way for electric innovation
The Qashqai's 1.3-litre petrol mild-hybrid powertrain is just the beginning of the car's electric journey. Right now it's the ideal blend of an EV and internal combustion engine, and Nissan plans to equip future Qashqais with e-POWER technology. This system will comprise a 1.5-litre petrol engine, a high-performance lithium-ion battery and an electric motor, with the petrol engine serving as a generator to power the fully electric motor. An e-POWER Qashqai will have all the driving characteristics of an EV, but the reassurance of an engine to keep the battery topped-up.
The Qashqai's growing eco credentials are good news for families with a keen eye on their environmental impact, and reflect Nissan's wider commitment to sustainability. Nissan has set a target of carbon neutrality by 2050.
What's more, Nissan's cutting-edge technology is helping more drivers make the switch to an electrified powertrain. Nissan's full vehicle line-up will be electrified by 2023, aided by the world's first mass-market EV, the Nissan LEAF, and the forthcoming 100 per cent electric ARIYA.
Explore the all-new Qashqai at nissan.co.uk. Download a free guide for more on electrified vehicles.
[1] Reduction of CO2 and MPG based on same Qashqai engine without mild hybrid system
[2] WLTP figures shown are for comparability purposes. Actual real-world driving results may vary depending on factors including weather conditions, driving styles, vehicle load or any accessories fitted after registration.
[3] It is your responsibility to stay alert, drive safely and be in control of the vehicle at all times. Driver assist features have speed and other limitations and should not be solely relied on. For more information, please refer to the owner's manual or visit www.nissan.co.uk/techterms.
[4] ProPILOT is available for Xtronic variants only, this is standard from the Tekna trim upwards and is an option for N-Connecta. ProPILOT is an Advanced Driver Assist technology but cannot prevent collisions. ProPILOT is intended for "Eyes on/Hands On" for highways only (road separated by barriers). It is the driver's responsibility to stay alert, drive safely and be in control of the vehicle at all times. For more information, please refer to the owner's manual or visit www.nissan.co.uk/techterms.
[5] Connecting a mobile phone to NissanConnect [with Apple CarPlay® and Android Auto™] should only be done when the car is parked safely. Use of the system should always be in accordance with the Highway Code. Users should be aware of the potential for hands-free technology to distract attention from the road which could impact on having full control of the vehicle. For compatible devices, visit https://www.nissan.co.uk/ownership/nissan-infotainment-system/android-auto-apple-carplay.html.
[6] Wired Android Auto™ and wireless Apple CarPlay® available for Acenta Premium trim and up
[7] Wireless phone charging is standard from Tekna grade upwards and is available as an option from Acenta Premium
[8] Rear USB ports are available from N-Connecta grade and above
New electric cars coming in 2023 and beyond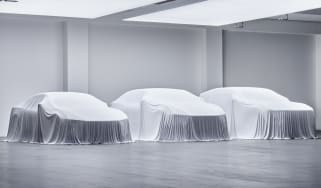 New electric cars coming in 2023 and beyond
With electric cars making up an ever-increasing proportion of sales, the industry is working flat out to launch new models – here's what's on the way …
New Toyota battery tech to deliver 500-mile EVs by 2026; 750-mile ranges to come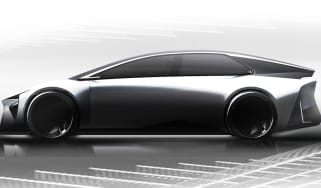 New Toyota battery tech to deliver 500-mile EVs by 2026; 750-mile ranges to come
Toyota has revealed details on its latest battery technology, set to underpin its next generation of EVs
New Fiat 600e SUV prices announced: £3,000 cheaper than a Jeep Avenger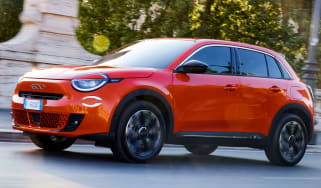 New Fiat 600e SUV prices announced: £3,000 cheaper than a Jeep Avenger
The larger sibling to the Fiat 500e gets a stylish SUV-like design and a 249-mile range