The new rules of the Vauxhall Corsa
A look at the changing face of the Corsa, from a reworked '90s Nova to the all-electric Corsa-e
The Vauxhall Corsa has been a mainstay on our roads for years, with more than 2.1 million sold in the UK since 1993. From its reworking of the Nova in the early 1990s to the latest Corsa-e, it has evolved over the years, but never lost its familiar charm. We take you through the history of this popular hatchback and bring you right up to date with the latest models.
'90s Nova beginnings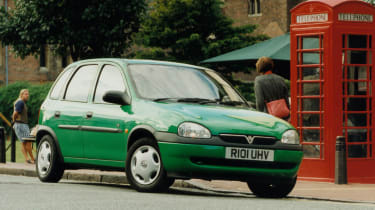 The Nova, Vauxhall's supermini offering in the '80s and early '90s, really marks the beginning of the Corsa we know and love today, as it was named 'Corsa' in markets outside of the UK.
But in 1993, the Nova was rebranded and replaced by the Corsa B in the UK, a hatchback with mass appeal offering more room, an attractive and curvy design and upgraded safety features, including front airbags, anti-lock brakes and power steering. Buyers could choose their Corsa B with three or five-doors, and with a choice of several engines, including 1.2, 1.4, and 1.6-litre four-cylinder petrol engines, and an economical 1.5-litre turbodiesel.
A millennium makeover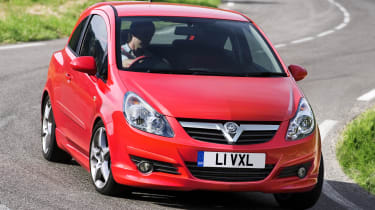 At the turn of the millennium, Vauxhall introduced a new, upgraded model, the Corsa C. Although the design was evolutionary rather than revolutionary, the new model boasted more interior space thanks to an increase in length and a longer wheelbase. There was a wider variety of engine options, too, with 1.0, 1.2, 1.4 and 1.8-litre petrol units and a 1.7-litre turbodiesel option.
It was a huge success in the UK, becoming the second most popular car in 2002, 2003 and 2004. It was a smash hit with young drivers due to its affordable purchase price and low running costs. It was easy to drive, too, and many motorists learning to drive in the early '00s will fondly remember it as 'the car they learned to drive in'.
One of the longest-running Corsa models was the Corsa D, which was on the market for eight years (replacing the Corsa C in 2006). This model saw a sportier design and continued the pronounced differentiation between three-door and five-door models. Still cost-efficient with great handling, it also boasted a five-star Euro NCAP rating and efficient engines.
Designed based on feedback from customers, the next iteration was the Corsa E, a car well-suited to small families and young drivers alike, but not to be confused with the current all-electric Corsa-e. It seriously upped the game in terms of technology, an important upgrade to stay competitive. It came with an all-new Intellilink touchscreen infotainment system, sporting features such as DAB radio, Bluetooth, Apple CarPlay and Android Auto.
Other high-tech additions and options included climate control, heated seats and steering wheel, parking sensors and lane keep assist for improved safety. The Corsa E also featured new styling inside and out and new petrol engine options, including a three-cylinder 1.0-litre with 90PS or 115PS, and a 1.4 turbo with 100PS.
Entering the EV era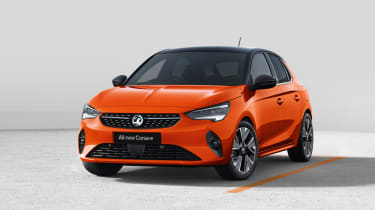 The fifth generation of Corsa brings something new to the table. Combining the latest technology, easy handling and the familiarity of the Corsa design with the environmental benefits of an EV is the Corsa-e, an all-electric Corsa released alongside the new petrol and diesel models. With the automotive industry putting a big emphasis on electrification, the first all-electric Corsa is an important addition to Vauxhall's supermini offering.
Partnership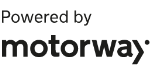 Need to sell your car?
Find your best offer from over 5,000+ dealers. It's that easy.
The Corsa-e has a 136PS electric motor, 50kWh battery, and a maximum range of 209 miles. It can accelerate from 0-60mph in just 7.6 seconds, and reach a top speed of 93mph. Eco mode boosts your range whereas Sport mode gives you that extra power. With a 100kW rapid charger, the battery can be recharged to 80 per cent in around half an hour, and using the MyVauxhall app, smartphone users can easily monitor battery status and find the cheapest charging option.
Like its internal combustion engine counterparts, the Corsa-e is kitted out with the latest technology and safety features, including driver-assistance such as traffic-sign recognition, forward collision alert, speed-limit recognition, automatic emergency braking and a driver drowsiness warning system.
It also features an all-new colour touchscreen infotainment system with smartphone mirroring. With its familiar design, there's very little compromise in practicality when it comes to the Corsa-e. The back seats are comfortable for adults, and with a 267-litre boot capacity there's plenty of room for luggage and shopping.
With an impressive range and low running costs, the Corsa-e gives you everything you love about the nostalgic little hatchback – but with a big green environmental tick. From its '90s Nova beginnings, this reliable supermini has driven firmly into the 21st century.
BMW i4 facelift to topple Tesla with huge range and tech upgrades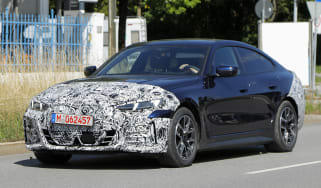 BMW i4 facelift to topple Tesla with huge range and tech upgrades
An updated version of the BMW i4 has been spotted testing, likely sporting a longer range and the latest technology
Electric BMW iX2 is set to take the kidney grille to the next level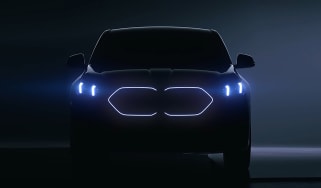 Electric BMW iX2 is set to take the kidney grille to the next level
BMW has teased the highly-rumoured iX2 coupe-SUV, which has been revealed to get enlarged illuminated kidney grilles