Electric bikes: advantages and disadvantages explained
The pros and cons of an electrically assisted bike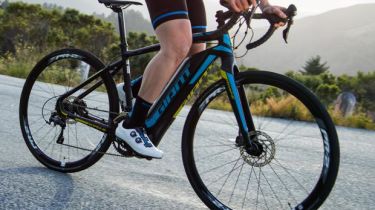 What is an electric bike, or e-bike? Simply put, it's a bicycle fitted with an electric motor to help the rider with their pedalling. It's not a particularly new idea, with e-bikes having existed in one form or another for more than 120 years. The modern explosion in e-bikes began in the early 1990s with the Vector Services Zike.
Most e-bikes today have a 'hub motor' – that is, one mounted within the bike's rear wheel. The motor doesn't propel the bike entirely on its own, so you still get the exercise benefits of riding a normal bike. Rather, it just assists a bit so you're not completely wiped out by a hill. Electric bikes enable you to go further, get more rides in, keep up with the pack, haul larger loads and add a little to your overall pace on your commute.
UK regulations require that e-bikes (or 'pedelecs' as they're also known) cut the electric assistance when you stop pedalling, or when the bike reaches a speed of 15.5mph. You need to be aged 14 or over to ride one, and while wearing a helmet is a good idea, it's not a legal requirement in the UK. No tax, registration or insurance is required.
Advantages and disadvantages of e-bikes
As discussed above, the primary advantage of e-bikes is that they make it easier to cycle with less effort and less physical stress than a normal bike. They also make for a very cheap and environmentally friendly way to travel. Servicing is required no more frequently than a regular bike, so around once a year. They're unaffected by the weather, too, as all the electrical components are sealed up safely.
On the downside, they can be heavier and more expensive than a regular bike, but as with other battery-powered and electrical technology, there's a trend towards smaller, cheaper and slimmer designs being developed over the years. Batteries and motors are generally now kept both low and central in bike design to ensure best handling. In some cases, batteries are stashed within a bike's racking for both discretion and ease of access.
One potential disadvantage is having to remember to charge the battery between journeys, but even if you forget, or run out of charge mid-way through a ride, you can still cycle the bike the 'old-fashioned' manual way. And if you're someone who likes to take their bike abroad on holiday, be aware that there are restrictions on the size of battery you can take on an aircraft, either in hand luggage or checked baggage, due to fire safety regulations.
You could get around this problem by posting a spare battery to your destination ahead of time, or travelling by ferry or Eurostar. You could also investigate battery hire options at your destinations – although make sure to check that what's available is compatible with your bike, as using an inappropriate battery can damage it.
You may have heard tales of e-bikes catching fire, but this is exceedingly rare and usually only happens when someone has tampered with their battery or motor in an effort to make the bike go faster. So make sure to leave things as the manufacturer intended and enjoy the 'e-bike smile' that these machines are renowned for!
Partnership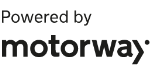 Need to sell your car?
Find your best offer from over 5,000+ dealers. It's that easy.
For more on e-bikes, see which ones feature on our list of the best electric bikes available right now
New Fisker Ocean Sport washes up in the UK: £36k for a 288-mile range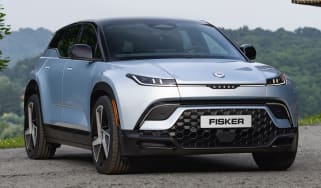 New Fisker Ocean Sport washes up in the UK: £36k for a 288-mile range
American EV startup Fisker has just launched its entry-level Ocean SUV in the UK, with a range of up to 288 miles
First contact: facelifted Kia EV6 will look even more like a UFO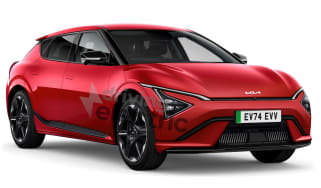 First contact: facelifted Kia EV6 will look even more like a UFO
Kia is readying an update for the EV6 crossover, which is set to include a new face and tech from the larger EV9
Big price cut: Electric Renault Megane prices slashed in time for Christmas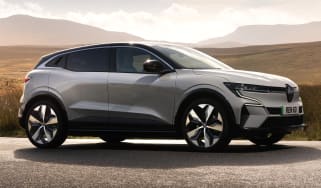 Big price cut: Electric Renault Megane prices slashed in time for Christmas
Renault Megane E-Tech gets a price drop of up to £3,500, bringing the starting price to just £34,495