How to sell your car: selling an electric or hybrid car
Selling your electric or hybrid car needn't be a challenge. These are our tips for a straightforward sale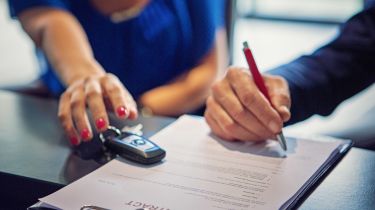 Gone are the days when you'd have to write a lengthy online advert or haggle with some wisecrack dealer to sell your old car. Today, there are endless options to consider if you want to part ways with your motor – from a simple online valuation to part-exchanging against a new model.
Whether you want the best price for your car, or simply need a quick sale, the advent of online trading has changed the industry for good. Here, we run through the best ways to sell your electric or hybrid car (or any model for that matter) and offer tips and tricks for getting a good price. Read on for all you need to know.
Selling an electric car privately
Selling your car online is one way of ensuring you get the price you want. However, it can be quite labour-intensive, and you'll need to do much of the leg work yourself.
It may sound obvious, but giving the car a proper clean – both inside and out – is essential. Once that's done, you'll need to take some pictures; buyers love a large selection of high-quality images, so take as many as you can. Try to get the entire car in shot, and don't forget to include pictures of things like the dashboard and seats, as well as any optional extras that may make the car more desirable to potential buyers. Avoid bad weather, and never take pictures in the dark.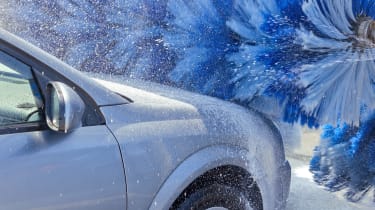 It's worth getting pictures of any damage or faults – the last thing you want is the car's new owner coming back and complaining about something you failed to mention in the original advert. Honesty is the best policy in this area and will help your listing come across as transparent and genuine. Of course, if there are any faults you're able to fix before selling, that should improve your chances of getting the advertised price.
Once that's done, it's worth collecting all the associated paperwork. Any receipts or documents detailing service history, repair work or product recalls will be hugely appreciated – so make sure you pop them all in a folder for perusal by potential buyers. The most important piece of paper is the car's V5 document, which you'll need in order to transfer ownership to the next custodian.
Once you've followed the above pointers, it's time to post your advert online. There are various sites that you can use, including the usual suspects like AutoTrader. However, if your car holds specialist appeal, you could try posting the advert in forums or owners' clubs. Admittedly, this is less relevant for cars like the Nissan Leaf or Renault ZOE; these should see plenty of traffic through conventional used-car buying platforms.
Once the car is sold, you'll need to make sure you complete all the necessary paperwork including the 'new owner' section of the aforementioned V5 document. You'll need to provide the new owner with a receipt, and it's best to include the words 'sold as seen, tried and approved without guarantee' to ensure there are no issues later down the line. There's a one-page contract on the AA website that many buyers use – just make sure both parties complete a copy and sign it at the bottom.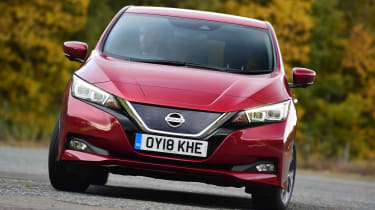 Selling an electric car to a broker
Another way of selling your electric or hybrid car is to offer it to an online broker like Webuyanycar. Places like these are great for a quick sale, but you'll usually have to settle for slightly less than the car's market value.
Partnership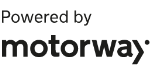 Need to sell your car?
Find your best offer from over 5,000+ dealers. It's that easy.
The benefit – in addition to that speedy sale – is that there's very little you need to take care of from a seller's perspective. You don't need to spend ages writing an advert and there's no need to take hundreds of photos, either. They'll likely take care of all the paperwork, too, making it largely hassle-free.
By simply entering your car's number plate into the website, the service will offer you a price – usually dependent on the car's age, mileage and condition. There's no point saying it's in fine fettle if it's not; they'll only reduce the offer once it's assessed in person.
If you're after the best price, we'd advise giving it a good clean and tidying up any issues or faults; companies like these aren't known for haggling, so once they've taken a good look at your car it's unlikely they'll budge much on the price.
Trading an electric or hybrid car as a part-exchange
Of course, just like you would with a conventional petrol or diesel car, you can trade an electric or hybrid model as a part-exchange – even if the model you're looking for isn't electric.
Again, this is a fairly hassle-free option, and in many ways could see you achieve a slightly higher price than if you were to sell via one of the other methods listed above. It's worth noting, however, that many retailers will use your part-exchange as a bargaining tool; the more they offer for your existing vehicle, the less they'll take off the price of the new car.
Selling an electric or hybrid car: other things you need to know
There's plenty we've not discussed when it comes to selling your electric or hybrid vehicle – not least making sure you've been paid before handing over the keys and documents.
Always make sure the funds are in place – whether that's counting the cash in a given envelope, or having your bank confirm the money is in your account. There are myriad scams and schemes that unscrupulous buyers use to con unsuspecting sellers; if something seems too good to be true, then it probably is. If something doesn't feel right, walk away.
Another point of note is that if you're the registered owner of a car, you'll be due any unused road tax at the point of sale. Vehicle excise duty (VED as it's more formally known) is no longer transferable to the car's new owner, so you'll need to reclaim it via the DVLA. Of course, many electric cars are exempt from road tax, in which case there'll be nothing to redeem.
Honesty is always the best policy when it comes to selling a car. If you've had a particularly positive experience, then mention this in the advert. If you often come close to – or indeed better – the car's official electric range, then be sure to tell prospective buyers in the listing. Offering a range (e.g. a distance they can expect in cold weather, as well as what you might achieve on a typical urban commute) shows you've used and understood the car to its full potential. The same goes for faults – always be open and honest; this should work in your favour during the selling process.
Few people enjoy the process of selling a car, but follow this advice and it should be as painless as possible. Of course, if you're unsure of anything or have any further questions, just drop us a note to hello@drivingelectric.com. Good luck!
New electric cars coming in 2023 and beyond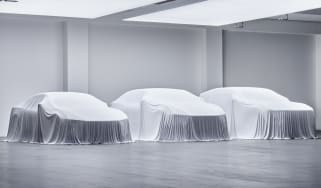 New electric cars coming in 2023 and beyond
With electric cars making up an ever-increasing proportion of sales, the industry is working flat out to launch new models – here's what's on the way …
New Toyota battery tech to deliver 500-mile EVs by 2026; 750-mile ranges to come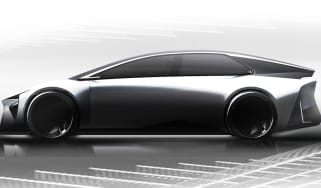 New Toyota battery tech to deliver 500-mile EVs by 2026; 750-mile ranges to come
Toyota has revealed details on its latest battery technology, set to underpin its next generation of EVs
New Fiat 600e SUV prices announced: £3,000 cheaper than a Jeep Avenger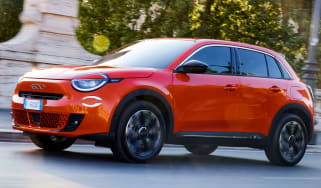 New Fiat 600e SUV prices announced: £3,000 cheaper than a Jeep Avenger
The larger sibling to the Fiat 500e gets a stylish SUV-like design and a 249-mile range