5 things you need to know when buying a PHEV
The key questions you should ask before deciding to buy a plug-in hybrid
It might be electric cars that are grabbing the headlines, but when it comes to choosing a do-it-all car that blends the benefits of low-emission driving with the convenience of petrol, plug-in hybrids are a superb choice.
That's because these vehicles have the ability to intelligently switch between battery and petrol power while out on the road. Depending on the demands placed on the car, plug-in hybrids will change to the most efficient power source to get you to your destination.
Unsurprisingly, plug-in hybrids, often abbreviated to PHEV, have already seen a surge in popularity in 2020. According to figures from the Society of Motor Manufacturers and Traders (SMMT), registrations for PHEVs reached 4,788 in January alone, marking a 111.1% increase on the same period last year.
But if you're thinking of buying a car right now, what exactly do you need to know before buying a PHEV? In this article, we'll address some of the key questions worth asking before going electric.
How do PHEVs differ from other hybrids?
There are several different types of hybrid vehicle. A mild hybrid, or MHEV, has an electric motor that assists the engine as it can't power the car on its own. Though that may seem like a disadvantage the flipside of this is that a MHEV's internal combustion engine will turn off whenever the car is coasting, braking or at a standstill, and the electric motor helps to make engine stop-start smoother.
A hybrid electric vehicle (HEV), often referred to as a self-charging hybrid, combines an internal combustion engine with electric power stored in a battery. However, a HEV's battery can't be charged by plugging it in, instead it's charged up through regenerative braking. With a hybrid, the electric motor is typically used for initial acceleration before the engine takes over at higher speeds. The drawback? Hybrids don't have batteries large enough to travel far on electric power alone for more than brief periods, so they may not be suitable for all drivers if they regularly travel long distances.
A PHEV has a traditional engine and a battery that's linked up to the electric motor. The battery is larger than one you'd find in a HEV or MHEV, but smaller than one in a fully electric vehicle. As the name suggests, PHEVs derive their power from being plugged into the grid, although like hybrids, they're able to recharge using a regenerative braking system.
They drive just like an electric car at slow, medium and high speeds, with the engine kicking in seamlessly once extra power is required.
How do I charge a PHEV?
A PHEV, like a full EV, needs to be plugged in to charge up its battery. You can use a regular three-pin domestic socket, a public charging point (the Zap-Map smartphone app will pinpoint locations), or a home wallbox charger. Although a number of different plug configurations are available, it's the Type 2 format that has become the standard.
Depending on the manufacturer, some PHEVs come with wallbox chargers as part of a new-car deal. For example, with any BMW plug-in hybrid purchase (excluding BMW i3 and i8) you will receive a complimentary BP Chargemaster Homecharge Unit* which can be supplied and fully installed at your home. You can power up your car at home overnight and be ready for the commute or school run the next morning.
How far can you go?
Read up on electric vehicles and you'll likely encounter the term 'range anxiety'. This is the fear that your vehicle's battery will run down and leave you stranded. It's a common worry among prospective EV buyers, but rapid improvements in charging infrastructure are helping to allay those fears. In the 2020 budget, Chancellor of the Exchequer Rishi Sunak pledged to make £500 million available to create new "rapid charging hubs" so that drivers are never more than 30 miles away from a charging point.
Partnership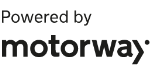 Need to sell your car?
Find your best offer from over 5,000+ dealers. It's that easy.
With a PHEV, however, range anxiety needn't be a concern. For drivers covering relatively short distances, the electric motor is likely to serve as the car's primary source of power, with the engine used as a backup when required. The BMW X5 xDrive45e, for example, is capable of reaching up to 54 miles on electric power alone. For many UK motorists, a PHEV's electric mode will see them through their daily errands. When a longer trip is required, there's no need to worry about the batteries running out as the internal combustion engine will take over.
What are the environmental benefits of a PHEV?
Although plug-in hybrids still rely on fossil fuels, any vehicle armed with technology to reduce carbon emissions is a good thing.
Of course, a lot will depend on how you use your PHEV. Their green credentials shine most brightly if you're charging the car every day and keeping journeys to short distances – that's when the vehicle will be in electric mode and emissions will be cut. Plus, switching your electricity provider to one that uses renewable energy increases your green credentials further.
Put simply, running a PHEV in electric mode could help reduce your carbon footprint and improve your car's fuel economy.
Are there any tax benefits?
PHEVs also come with advantages for company car drivers, who must pay a benefit-in-kind (BIK) tax on a vehicle that can be driven for private use. Every car sits in a BIK percentage band based on its CO2 emissions and P11D value. Naturally, this means a tax saving on any alternative fuel vehicle in a company fleet.
Private buyers are also being encouraged to make greener choices through Vehicle Excise Duty (VED) discounts. Only zero-emission vehicles are exempt from paying VED road tax, but plug-in hybrids registered after April 2017 get a £10 discount, meaning owners pay £135 as opposed to the standard £145 annual rate.
Discover more about BMW's plug-in hybrid models at bmw.co.uk
*Applies to new BMW PHEV models (excluding BMW i3 and i8) ordered between 31/12/2019 and 31/12/2020 and registered by 31/12/2020 (subject to availability). Private Customers Only. New models only. BMW UK Contribution of £399.00/£449.00 incl. VAT covers the BP Chargemaster Homecharge Unit with a standard OLEV assisted installation only. Offer is not transferable and no cash alternatives, discounts or credits are available regardless of eligibility.
Applies to Residential/Domestic installations only and customers must also meet all the eligibility criteria for provision of the grant provided by the Office of Low Emissions Vehicles (OLEV) Electric Vehicle Homecharge Scheme.
BP Chargemaster Homecharge Unit will be supplied to you and installed by Chargemaster Ltd, trading as BP Chargemaster. BMW UK will pay BP Chargemaster on your behalf. BMW UK will not be a party to the contract under which BP Chargemaster supplies and installs the unit on your premises. BP Chargemaster Supply and Installation Terms and Conditions can be found at bpchargemaster.com.
Electric Renault 5: prices, 2024 launch date and teaser images of the MINI Cooper rival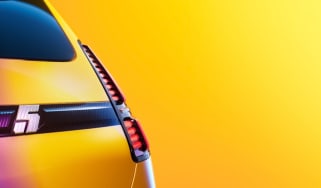 Electric Renault 5: prices, 2024 launch date and teaser images of the MINI Cooper rival
New official teaser pictures for Renault's electric supermini confirm the 5's reveal in February 2024
Big price cut: Electric Renault Megane prices slashed in time for Christmas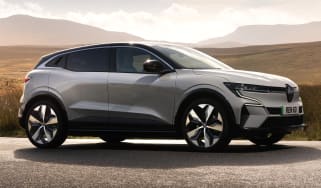 Big price cut: Electric Renault Megane prices slashed in time for Christmas
Renault Megane E-Tech gets a price drop of up to £3,500, bringing the starting price to just £34,495