Volkswagen up! set to become electric-only
The Volkswagen up! will become an electric-only car, with petrol versions set to be ditched, the carmaker has confirmed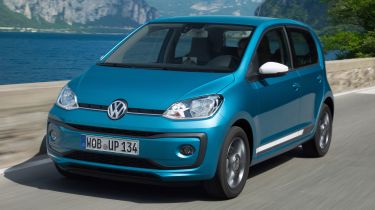 The Volkswagen up! is set to become an electric-only vehicle, after company bosses confirmed that new laws and rising costs will force it to kill off its petrol city-car offering.
Our sister title Auto Express reports that the future of the up! has been bleak for a while, with the car failing to meet Volkswagen's profit targets. The company's sales and marketing boss Jurgen Stackman said there would not be "a single business case for cars the size of the up!" if forthcoming emissions regulations are brought into effect as planned.
"The cars are too small to carry high technology and [with] a normal combustion engine [it's] just impossible to reach the required CO2 levels," he explained. "So in theory you'd have to sell an electric car to compensate for the problem of a [conventional] up! where the margin is already thin."
As a result, Volkswagen is "working to give a second life to the e-up!", which had its UK order books closed in January 2019 due to increasing lead times. Just 27 e-up!s were sold in the UK in 2018.
Once back on sale, the e-up! will remain the German carmaker's entry point to electric motoring. Stackman confirmed that it isn't possible for the car to move over to the company's new MEB platform, meaning it won't become part of the forthcoming I.D. range of electric vehicles.
The first of those cars – the I.D. hatchback – is set to arrive in late 2019.
First contact: facelifted Kia EV6 will look even more like a UFO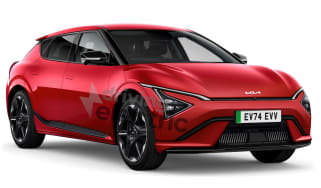 First contact: facelifted Kia EV6 will look even more like a UFO
Kia is readying an update for the EV6 crossover, which is set to include a new face and tech from the larger EV9
New Fisker Ocean Sport washes up in the UK: £36k for a 288-mile range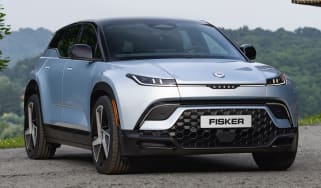 New Fisker Ocean Sport washes up in the UK: £36k for a 288-mile range
American EV startup Fisker has just launched its entry-level Ocean SUV in the UK, with a range of up to 288 miles
Electric Renault Twingo revealed as £17k rival to Citroen e-C3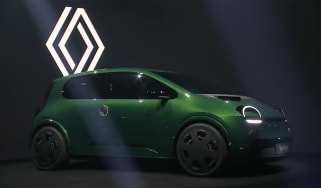 Electric Renault Twingo revealed as £17k rival to Citroen e-C3
Renault has unveiled its smallest EV yet; a sub £20k city car with a claimed high level of efficiency