Volkswagen ID.1: Polo-sized entry-level electric car pushed back to 2025
Volkswagen is working on a small electric car based on its MEB platform, but the latest from management is that it's unlikely to appear until at least 2025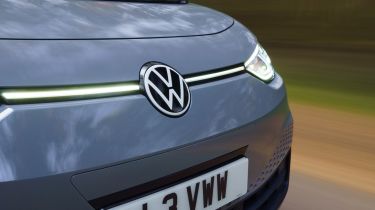 Volkswagen is to introduce the smallest member of its electric ID family of cars with the ID.1, a Polo-sized supermini to that will use the wider VW Group's MEB platform and is likely to be joined by an accompanying crossover model called the ID.2.
VW Group member SEAT has been tasked with developing two entry-level MEB cars, most likely appearing as both SEAT and Cupra models as well as with a Volkswagen badge.
It has been confirmed that Cupra is pushing to build its model in its native Spain, pending backing from the government and the European Commission. Should that happen, it could be that the Cupra, SEAT and Volkswagen variants of the small MEB car are made in the same factory, much like the SEAT Mii, Volkswagen up! and Skoda Citigo were.
Speaking to DrivingElectric, SEAT board member for technical development Axel Andorff suggested that the new car will make full use of the MEB platform's flexibility, but that development will focus on cost saving in an effort to get the technology down to a small-car price point.
"Nobody can do this on their own," Andorff said. "We're relying on the experiences that the team already has from MEB. But we also know that just a little improvement of the MEB, on costs and so on, will not be sufficient for what we need for a small battery-electric vehicle."
A few more clues have been offered up by other Volkswagen Group executives. According to board member for technical development Dr Frank Welsch, new battery technology could help bring those costs down.
 "Every two or three years, we see improvements in battery technology and electrochemistry," he said. "If we speak about [a smaller] MEB entry, I don't think it would happen before 2023 – and there will be at least some improvements by then."
"But if you go for a smaller concept, where [customers] don't need a range of 500 kilometres, or where they could never afford a battery capacity of 80kWh, for example, it could be a possibility – especially when you keep in mind it should improve over the next three years."
There could still be a longer-range version of the ID.1 despite the focus on keeping things simple, however, as Welsch went on to suggest: "We wouldn't need to stop at 40kWh, for example... even with a smaller wheelbase I could imagine going for, say, 60kWh – because we know from the Polo that some customers of that size of vehicle do want to go for longer journeys as well."
Plans for a Polo-sized ID electric car were originally confirmed by VW Group chairman Dr Herbert Diess in 2019, stating that it would be "sub-Golf size" and likely to arrive in 2023 – although subsequent delays to other ID models, and the effects of the coronavirus pandemic, seem to have pushed this date back.
In a March 2021 statement, the company said: "plans for an electric car under the ID.3 – with an entry-level price starting at €20,000 (£17,300)  are pushed up by two years to 2025." This delay is thought to be in part due to the issues mentioned above about keeping battery costs down.
Top 10 best plug-in hybrid SUVs 2022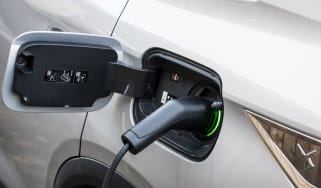 Top 10 best plug-in hybrid SUVs 2022
The finest plug-in hybrid SUVs offer low running costs, enough electric range for daily use and excellent practicality. These are the best plug-in hyb…
Top 10 best plug-in hybrid cars 2022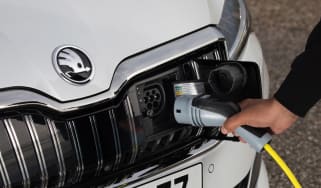 Top 10 best plug-in hybrid cars 2022
Plug-in hybrid cars are great for keeping fuel and company-car tax bills low. Here are the best ones to buy in the UK right now
Top 10 best luxury electric cars 2022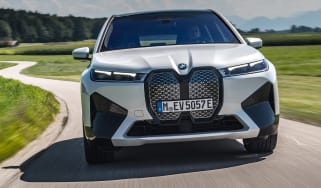 Top 10 best luxury electric cars 2022
From Audi to Tesla, here are our top picks of the most luxurious zero-emissions motoring options on the market right now