Volkswagen ID.1 on the way as Polo-sized entry-level electric car
Volkswagen is working on a small electric car based on its MEB platform; Cupra and SEAT models also on the cards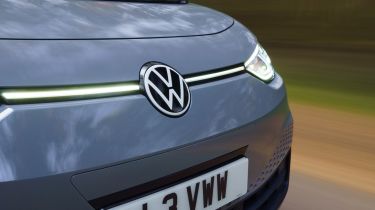 Volkswagen is to introduce the smallest member of its electric ID family of cars with the ID.1, a Polo-sized supermini to take on the Peugeot e-208, Vauxhall Corsa-e and Honda e. The new car will use the wider Volkswagen Group's MEB platform and is likely to be joined by an accompanying crossover called the ID.2.
SEAT has been tasked with developing two entry-level MEB cars, most likely appearing as both SEAT and Cupra models, and due in 2025. This development is likely to be connected to the Volkswagen ID.1, too.
It has been confirmed that Cupra is pushing to build its model in its native Spain, pending backing from the government and European Commission. Should that happen, it could be that the Cupra, SEAT and Volkswagen variants of the small MEB car are made in the same factory, much like the SEAT Mii, Volkswagen up! and Skoda Citigo were.
Speaking to DrivingElectric, SEAT board member for technical development Axel Andorff suggested that the new car will make full use of the MEB platform's flexibility, but that development will focus on cost saving in an effort to get the technology down to a small-car price point.
"Nobody can do this on your own," Andorff said. "We're relying on the experiences that the team already has from MEB. But we also know that just a little improvement of the MEB, on costs and so on, will not be sufficient for what we need for a small battery-electric vehicle."
A few more clues have been offered up by other Volkswagen Group executives. According to board member for technical development Dr Frank Welsch, new battery technology could help bring those costs down.
 "Every two or three years, we see improvements in battery technology and electrochemistry," he said. "If we speak about [a smaller] MEB entry, I don't think it would happen before 2023 – and there will be at least some improvements by then."
"But if you go for a smaller concept, where [customers] don't need a range of 500km, or where they could never afford a battery capacity of 80kWh, for example, it could be a possibility – especially when you keep in mind it should improve over the next three years."
There could still be a longer-range version of the ID.1 despite the focus on keeping things simple, however, as Frank Welsch went on to suggest: "We wouldn't need to stop at 40kWh, for example....even with a smaller wheelbase I could imagine going for, say, 60kWh, because we know from the Polo that some customers of that size of vehicle do want to go for longer journeys as well."
Plans for a Polo-sized ID electric car were originally confirmed by Volkswagen Group chairman Dr Herbert Diess in 2019, stating that it would be "sub-Golf size" and likely to arrive in 2023 – although subsequent delays to other ID models, and the effects of the coronavirus pandemic, seem to have pushed this date back.
Volkswagen is aiming to have up to 70 electric models on sale by 2028, with an estimate of 22 million sales in 10 years' time. The company is sourcing its batteries from Samsung, LG Chem, SKI and CATL, and is looking into the possibility of creating its own batteries in the future. The company has suggested that solid-state batteries could "have great potential" at some stage.
Volkswagen presents prototype of mobile charging robot for car parks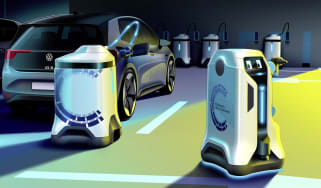 Volkswagen presents prototype of mobile charging robot for car parks
Volkswagen ID.R 2020: record runs and 'evo' version planned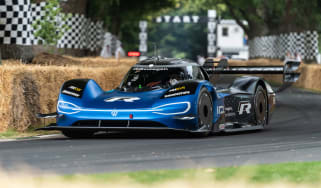 Volkswagen ID.R 2020: record runs and 'evo' version planned
Volkswagen e-BULLI previews electric T1 conversion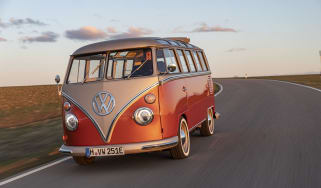 Volkswagen e-BULLI previews electric T1 conversion
Best plug-in hybrid cars 2021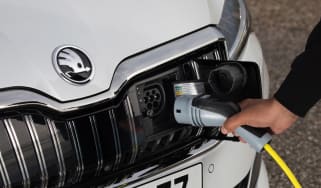 Best plug-in hybrid cars 2021
The best plug-in hybrid cars offer great fuel economy and very low running costs as long as you keep their batteries charged
Aston Martin plans for 90% electrification of its range by 2030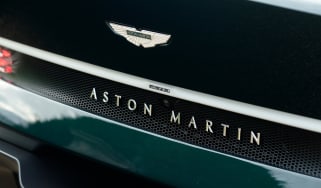 Aston Martin plans for 90% electrification of its range by 2030
British luxury brand confirms that it has plans for an electric car and plug-in hybrids as 2030 ban looms