Volkswagen ID.1: First look at Polo-sized entry-level electric car
Volkswagen's entry-level electric car will arrive in 2025, with a new sketch suggesting it'll sport similar styling to the existing ID.3 hatchback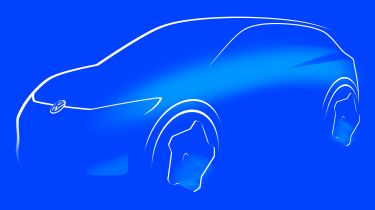 Volkswagen has provided a first look at its new ID.1 entry-level electric car. The Polo-sized EV is set to go into production in 2025 alongside a crossover model called the ID.2, plus similar models from both Skoda and Cupra – all using a smaller version of the company's MEB electric-car platform.
The Volkswagen ID. Life concept revealed at the 2021 Munich motor show was supposed to be our first taste of the forthcoming ID.1 and ID.2's design language, but based on this new sketch, Volkswagen seems to have changed course and reverted to its established styling approach for electric cars. 
Rather than the boxy, retro-inspired lines of the ID. Life (below), the car in the sketch looks more like a smaller version of the existing ID.3. The electric supermini will be the smallest member of the ID. family, which currently includes the ID.3 hatchback, ID.4 SUV, ID.5 coupe-SUV and ID. Buzz minibus and cargo van.
Volkswagen has yet to reveal any technical details about the ID.1 or ID.2, but we expect they'll closely resemble those of the ID. Life concept. That car used a 231bhp electric motor driving the front wheels only, with 0-62mph taking 6.9 seconds. Meanwhile, the ID. Life's 57kWh battery could provide enough energy to cover nearly 250 miles on a charge, according to Volkswagen.
Volkswagen, Skoda and Cupra's entry-level electric cars will all be built in Spain from 2025, as part of a 10 billion euro investment in the country, which includes a new battery 'gigafactory' in Sagunto in the south. This will feed into production of VW Group electric cars at two plants in Martorell and Pamplona.
Speaking to DrivingElectric in 2021, SEAT board member for technical development Axel Andorff suggested that the new car will make full use of the MEB platform's flexibility, but that development will focus on cost saving in an effort to get the technology down to a small-car price point.
"Nobody can do this on their own," Andorff said. "We're relying on the experiences that the team already has from MEB. But we also know that just a little improvement of the MEB, on costs and so on, will not be sufficient for what we need for a small battery-electric vehicle."
A few more clues have been offered up by other Volkswagen Group executives. According to board member for technical development Dr Frank Welsch, new battery technology could help bring those costs down.
 "Every two or three years, we see improvements in battery technology and electrochemistry," he said. "If we speak about [a smaller] MEB entry, I don't think it would happen before 2023 – and there will be at least some improvements by then."
"But if you go for a smaller concept, where [customers] don't need a range of 500 kilometres, or where they could never afford a battery capacity of 80kWh, for example, it could be a possibility – especially when you keep in mind it should improve over the next three years."
There could still be a longer-range version of the ID.1 despite the focus on keeping things simple, however, as Welsch went on to suggest: "We wouldn't need to stop at 40kWh, for example... even with a smaller wheelbase I could imagine going for, say, 60kWh – because we know from the Polo that some customers of that size of vehicle do want to go for longer journeys as well."
Plans for a Polo-sized ID electric car were originally confirmed by VW Group chairman Dr Herbert Diess in 2019, stating that it would be "sub-Golf size" and likely to arrive in 2023 – although subsequent delays to other ID models, and the effects of the coronavirus pandemic, seem to have pushed this date back.
In a March 2021 statement, the company said: "plans for an electric car under the ID.3 – with an entry-level price starting at €20,000 (£17,300)  are pushed up by two years to 2025." This delay is thought to be in part due to the issues mentioned above about keeping battery costs down.
Can solar panels charge an electric car?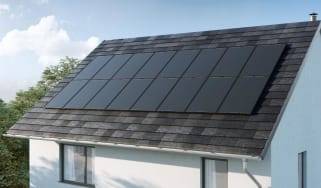 Can solar panels charge an electric car?
Using solar panels to charge your electric car can save you money in the long run. Here's everything you need to know about charging an electric car w…
New MG4 EV electric hatchback starts from £25,995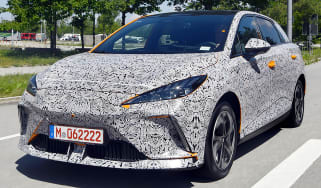 New MG4 EV electric hatchback starts from £25,995
MG's Volkswagen ID.3 rival will be one of the cheapest EVs on sale. We've driven a prototype
Tethered or untethered home charger?
Tethered or untethered home charger?
All the pros and cons of home wallbox chargers with either tethered or untethered cables