Smallest Volkswagen ID. electric car to cost £16,000
A small, Polo-sized electric Volkswagen ID supermini will cost around £16,000 when it arrives – but it's still a few years away from production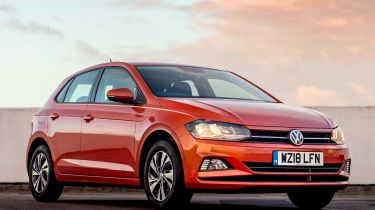 A Volkswagen Polo-sized electric car – planned as an entry point to the ID range – will cost in the region of £16,000 when it goes on sale. The car is expected to sit on the Volkswagen Group's MEB electric-car platform, despite previous suggestions that it would be unable to support vehicles less than 4.4 metres long.
Research has shown that electric cars could cost the same as petrol and diesel alternatives as early as 2021, although Volkswagen's head of e-mobility, Thomas Ulbrich, believes the cost of small electric cars will remain relatively high.
"For city car e-mobility, it is very difficult because you have a very costly drivetrain – it is around 30% of the cost of the vehicle," Ulbrich told our sister title Auto Express. "Customers for this segment today pay €12,000 to €14,000 [approximately £10,400 to £12,100] but in the future they will have to buy an electrified car in the same segment between €18,000 to €20,000 [approximately £15,600 to £17,300]." He added: "This is one of the biggest challenges for the future."
Currently, the UK government offers a £3,000 subsidy for plug-in vehicles capable of over 70 miles of zero emissions range, although this is expected to decrease in the coming years before disappearing altogether. According to Ulbrich, Volkswagen is in discussions with the German government about future subsidies. "We must discuss with the governments about regulations, if there are subsidies, how they are organized? Because these [city car] customers must have the right to own electrified cars."
In an attempt to earn more money, the firm is licencing out its electric-car platform to third parties: in March, it was announced that e.Go Mobile would use MEB to build larger versions of its own electric city car. "Earning money with EVs is not easy, especially because of [the] cost of [the] battery," said Ulbrich. "So the only way out is volume: it's the only way to become feasible with EVs."
Plans for a Polo-sized ID electric car were confirmed by Volkswagen Group chairman Dr Herbert Diess earlier this year, stating that it would be "sub-Golf size" and likely to arrive in 2023 – although subsequent delays to other ID models, and the effects of the coronavirus pandemic, could see that pushed back.
The Volkswagen ID range is set to launch in September 2020 with the arrival of the ID.3. An ID.4 SUV and ID. minibus are set to join Volkswagen's line-up in the next couple of years, with the MEB platform also supporting several other new electric cars across VW Group's brands.
A supermini-sized electric car from Volkswagen would act as a Polo electric of sorts, rivalling the Peugeot e-208 and Vauxhall eCorsa. Volkswagen Group's board member for technical development, Dr Frank Welsch, thinks batteries need to become cheaper to make such a project profitable. Currently, the firm expects it to take up to six years for the ID. range to become profitable.
"It could also be that we go for a different concept, in terms of which chemistry we use," Welsch added. "There is lithium-ion like the ID., but also – maybe not in Europe, but in China – we see LFP [lithium-ion phosphate] battery tech. There are different components in there – no nickel, no cobalt and so on, which make it cheaper – but today, the specific energy density of that technology is not competitive."
Elsewhere, it has been announced that SEAT will develop a range of small, sub-£17,000 electric cars on behalf of the Volkswagen Group, with a target launch date of 2023. The line-up will also be based on the MEB platform, although it's not clear yet if SEAT and Volkswagen's plans are interlinked.
Volkswagen is aiming to have up to 70 electric models on sale by 2028, with an estimate of 22 million sales in 10 years' time. The company is sourcing its batteries from Samsung, LG Chem, SKI and CATL, and is looking into the possibility of creating its own batteries in the future. The company has suggested that solid-state batteries could "have great potential" at some stage.
Welcome to the all-new DrivingElectric website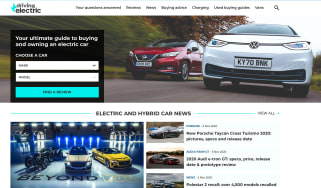 Welcome to the all-new DrivingElectric website
DrivingElectric has an all-new look; faster and easier to use, it's still your ultimate guide to buying and owning an electric car
Hyundai Kona Electric facelift images 2020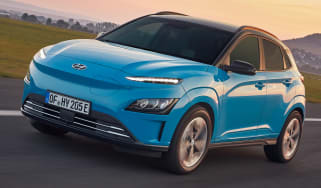 Hyundai Kona Electric facelift images 2020
Pictures of the facelifted Hyundai Kona Electric
New Cupra Leon e-Hybrid on sale now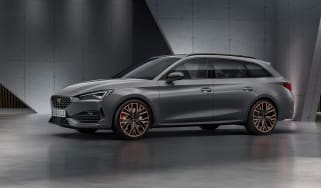 New Cupra Leon e-Hybrid on sale now
New Cupra Leon e-Hybrid gets 242bhp, 32-mile range and bold styling; prices start at £34,495