Vauxhall Manta electric: iconic coupe to return as EV by 2025
A new fully electric Vauxhall Manta is set to enter production by the middle of this decade, likely in the form of a four-door coupe-SUV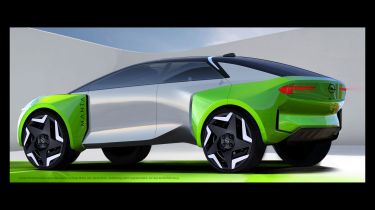 Vauxhall has confirmed that the Manta coupe will be reborn as a fully electric production car by 2025. It'll likely take the form of four-door coupe-SUV in the mould of the Manta-e concept (pictured above), which was revealed by the British brand's sister marque Opel in July 2021. That would pitch it as a rival for cars like the Tesla Model Y, Volkswagen ID.5 and Volvo C40.
The German company previously stoked speculation of a fully electric return for the 1970s model with the Manta GSe ElektroMOD (see gallery below), however the Manta-e concept indicates that the production version most probably won't be a full-on 'restomod' effort like that car.
Instead of the original Manta's four-cylinder petrol engine, the GSe ElektroMOD sported an electric motor producing 145bhp and 255Nm of torque – making it the most powerful Manta ever. The four-speed manual transmission of the classic Manta GSe was retained for the concept, sending power to the rear wheels.
Under the GSe ElektroMOD's 1970s bodywork was a 31kWh battery – smaller than the 50kWh unit used in the Vauxhall Corsa-e and Vauxhall Mokka-e production electric cars. Opel said the Manta GSe concept would be capable of 124 miles on a charge – close to the maximum range of other retro-inspired EVs like the Honda e (131 miles) and MINI Electric (145 miles). It wasn't given rapid charging, topping out at just 9kW for a total charge time of four hours.
The Manta GSe's body was largely unchanged from that of the original Manta produced from 1970 to 1975. On the concept, neon yellow paint is offset by a black bonnet, which is reminiscent of the sports and racing cars of the time, as is the removal of the chrome fender trim.
However, in place of a regular grille or plastic panel at the front, the Manta GSe features a digital display called the Pixel-Vizor. This screen can place dynamic animations and messages on the front of the car, which you can see in the latest images.
Inside, the Manta GSe features a dual-screen setup with a digital driver's display and infotainment screen, with the car's speakers being produced by guitar amp company Marshall. The interior also features sports seats and a three-spoke steering wheel.
New Vauxhall Grandland GSe joins Astra GSe in hot PHEV lineup
New Vauxhall Grandland GSe joins Astra GSe in hot PHEV lineup
Vauxhall Corsa-e and Mokka-e get revised trim levels but unchanged pricing for 2022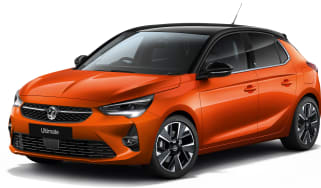 Vauxhall Corsa-e and Mokka-e get revised trim levels but unchanged pricing for 2022
Electric Smart #3 SUV will be the biggest Smart ever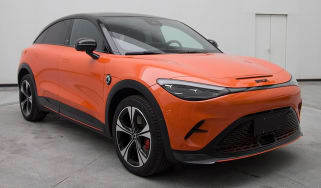 Electric Smart #3 SUV will be the biggest Smart ever
Smart is working on a rival to the Tesla Model Y, set to make its debut at the Shanghai Motor Show in April
Top 10 best 4WD electric cars 2023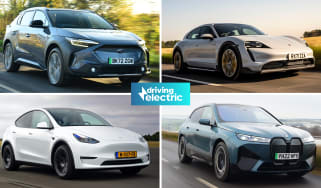 Top 10 best 4WD electric cars 2023
Whether you're looking to venture off-road, or just want some extra assurance in the winter months, we list the best four-wheel-drive electric cars on…
New Fisker Ocean Extreme will have longest range of any electric SUV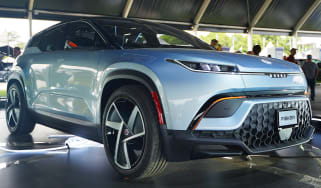 New Fisker Ocean Extreme will have longest range of any electric SUV
The latest rival to the Tesla Model Y, the Fisker Ocean boasts a 440-mile range and a revolving touchscreen