Tesla Model S convertible: Italian coachbuilder Ares reveals one-off commission
Company founded by former Ferrari and Lotus executive Dany Bahar has created a convertible version of the Tesla Model S for a client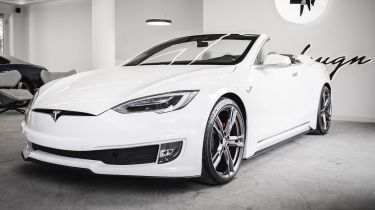 With the release date of the second-generation Tesla Roadster being continually pushed back, it's perhaps not surprising to learn that one fan of open-air zero-emissions motoring has explored an alternative route to owning a drop-top Tesla.
A customer has commissioned Ares – the Italian customisation and coachbuilding outfit founded by ex-Lotus CEO Dany Bahar – to create a two-door, four-seat convertible version of the Tesla Model S saloon, and the results have now been unveiled.
The Ares car is finished in bright white, and features some interior trim embellishment, a carbon-fibre aero kit and a new alloy-wheel design in addition to its major body surgery.
To carry out the conversion, Ares' engineers cut away the roof and removed the rear doors and the B-pillars to allow for new, longer front doors. A new rear bonnet was also designed and manufactured, allowing space to integrate the roof when stowed. Ares says that the car's structural integrity was preserved by reinforcing the chassis with additional strengthening to the side members, beneath the cockpit and rear seating area.
Ares CEO Bahar commented: "our philosophy allows clients to work side-by-side with our designers and engineers to create their very own bespoke vehicle. This Tesla project is a superb example of this; it was a pure coachbuilding project which we very much enjoy doing and seeing the results of our uncompromising standards."
There's no word on how (if at all) the conversion impacts the Model S' range or performance. Tellingly, Ares doesn't quote a price for this one-off creation, but would no doubt be willing to discuss options if anyone else was to pick up the phone to Mr. Bahar for a chat.
Top 10 best electric sports cars 2023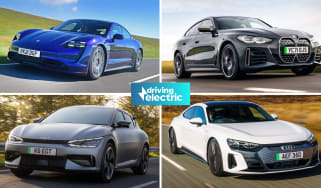 Top 10 best electric sports cars 2023
Top 10 longest range electric cars 2023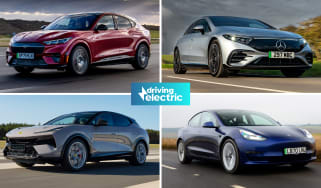 Top 10 longest range electric cars 2023
Top 10 best used electric cars 2023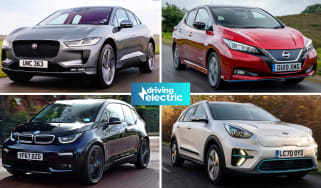 Top 10 best used electric cars 2023
MINI Cooper Electric: pricing and specs for British-built electric supermini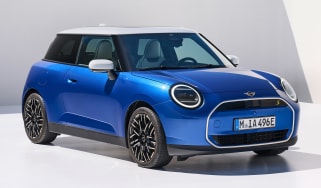 MINI Cooper Electric: pricing and specs for British-built electric supermini
MINI's latest electric hatchback introduces a revolutionary interior design, as well as larger batteries to provide a 250-mile range
DrivingElectric Awards 2024: the winners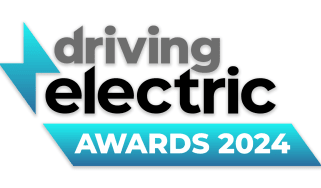 DrivingElectric Awards 2024: the winners
We celebrate the very best products in the EV world
The Kia EV9 is DrivingElectric Car of the Year 2024
The Kia EV9 is DrivingElectric Car of the Year 2024
Kia's new electric flagship wins big at DrivingElectric's annual awards ceremony