Used Tesla Model S buying guide
All you need to know about buying a secondhand Tesla Model S electric car, produced from 2014 onwards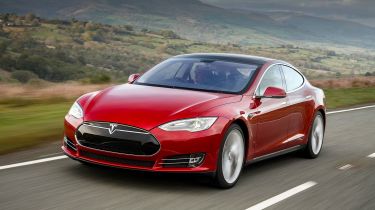 When Tesla unveiled its Model S in production form in 2012, it was years ahead of its much more established rivals. Companies such as Audi, Mercedes and Jaguar were caught napping; the best they could offer was some hybrid technology, but no other company offered an all-electric luxury car.
Even better, the Model S offered hatchback practicality, and because it was so cavernous, a third row of rear-facing seats could be fitted to accommodate children, turning the Tesla into a genuine seven-seater.
And a seriously fast one at that; the most powerful Model S was capable of sprinting from a standing start to 62mph in just 2.4 seconds. Even better, because there was no engine to accommodate in the nose, under the bonnet was another boot for added practicality. With luxury, low running costs, a relatively huge real-world range and a spacious interior, the Model S changed the face of electric motoring.
History
June 2008: The Tesla Model S is first announced.
March 2009: The Tesla makes its public debut in prototype form.
June 2012: The Model S goes into series production.
June 2014: The first right-hand-drive cars are delivered to their owners in the UK. At launch, the UK range consisted of the P60, the P85 and P85 Performance Plus. The latter two have an 85kWh battery pack, but the Performance Plus has more torque than the P85.
February 2015: The Model S P85D arrives, with twin electric motors to give four-wheel drive.
April 2015: The Model S P60 is replaced by the P70D with four-wheel drive.
July 2015: A Model S P90D is introduced, with a 90kWh battery pack, along with a rear-wheel-drive P70 with a 70kWh battery pack.
May 2016: The Model S P70 and P70D are replaced by the P75 and P75D and there's a new entry-level model, the P60, which also comes in four-wheel drive P60D form.
August 2016: There's a new range-topper, the Model S P100D, with a 100kWh battery pack and standard air suspension.
October 2016: A new, more advanced Autopilot function is announced. Called Enhanced Autopilot, it features far more cameras and sensors, plus new software to control everything. There's also an even more high-tech system available at extra cost, called Advanced Autopilot.
Which one should you buy?
The bigger the battery pack, the greater the car's performance in terms of acceleration, and usually top speed, too. While even the smallest battery packs provide more than enough performance it's worth getting the biggest battery pack that you ca, ,simply to increase the car's range.
Such cars will also be much easier to sell on in the future, not least of all because as the battery pack deteriorates it will still provide a very usable range.
The Model S is well equipped, but as with all luxury cars it was possible for the first owner to spend plenty on extra-cost options. Key standard equipment included a 17-inch touchscreen infotainment system with Bluetooth and DAB, 19-inch alloy wheels, xenon headlights and a reversing camera.
Options worth having include air suspension, upgraded seats and extra driver assistance systems within the Autopilot package.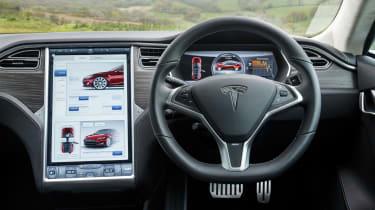 Alternatives
It's going to be a while before the Model S has any adversaries on the used market, because the Tesla stole such a march on those rivals. The closest you're going to get is the Porsche Panamera, in either hybrid or plug-in hybrid forms.
You should also consider the Mercedes S 500 e, which is a plug-in hybrid fitted with a twin-turbo 3.0-litre V6 petrol engine backed up by a 114bhp electric motor. It's everything you'd expect of a Mercedes S-Class in terms of luxury, refinement and high-tech safety kit, but there's no seven-seat option and the luggage capacity can't match the Tesla's.
If you don't need a car quite as big as the S-Class, you could buy an E-Class plug-in hybrid instead – specifically an E 350 e. These are still relatively costly, though, as this model wasn't introduced until 2017; the previous model came in E300 Bluetec form, which was a hybrid, but not of the plug-in variety.
If the Mercedes E-Class floats your boat, the chances are that the BMW 530e will do the same. This is a plug-in hybrid that comes in saloon form only and features a 184bhp 2.0-litre four-cylinder petrol engine supported by a 95bhp electric motor.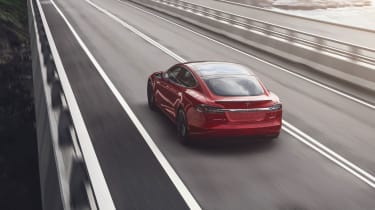 Verdict
For an established luxury carmaker to have come up with the Model S would have been impressive, but the fact that Tesla didn't build its first car until 2008 makes it even more remarkable. Having caught the big players napping, the Model S cornered the luxury electric segment for several years and even now this is a very desirable car.
In some corners of the media, the Model S has been pilloried for its poor reliability, but the cars worst affected by glitches seem to be the earliest examples, and Tesla has worked swiftly to make constant improvements, while it has a habit of looking after its customers in the event of repairs being needed. Either way, the Model S is a very complicated car and you need to check any potential purchase very carefully – but land a cherished one and you'll love it.
Checklist
•    When there's a letter D after a Model S' name, it denotes a second (Dual) motor, to give four-wheel drive. If there isn't a D in the designation, the car is rear-wheel drive instead.
•    Even relatively minor damage can cost a small fortune and take ages to fix, partly because of the Tesla's design and partly because there are so few accredited repair centres. Even minor pothole damage can lead to a Model S being off the road for weeks, waiting for parts to arrive.
•    The doorhandles are meant to glide out, ready for you to open the door – but sometimes the mechanism fails.
•    If there's any juddering through the pedal as you brake, it's because the brake discs have worn – something that's a disappointingly common problem.
•    The windscreen wipers can behave erratically and so can the exterior lights. Other potential electrical glitches involve the infotainment system and climate control, so check absolutely everything – twice.
Recalls
November 2015: Faulty seatbelt pre-tensioners were fitted to some of the Model S' built between February 2014 and November 2015.
April 2017: Because of a manufacturing fault, the parking brake could fail to release on some Model S' made between February and October 2016.
January 2018: Just three Model S' were recalled because of faulty airbags; Tesla didn't disclose the build dates of the cars affected.
March 2018: Between May 2012 and April 2016, the Model S' steering featured aluminium bolts to retain the power assistance motor. These bolts could fail leading to a loss of power assistance for the steering; affected cars were fitted with stainless-steel bolts.
January 2019: In the event of a collision the front passenger airbag could rupture on cars built between March 2014 and December 2016.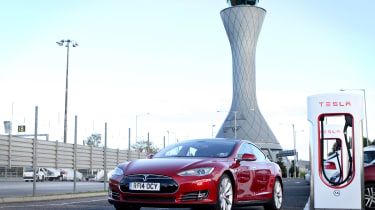 Running costs
•    Insurance group: 40
•    Typical range: 208 miles (P65) to 340 miles (P100)
•    CO2 emissions: 0g/km
The Tesla's service intervals are set at every 12 months or 12,500 miles, with a slightly different service requirement for the first four services, then the schedule starts again at the beginning. At the time of writing (October 2019) the first service was pegged at £375 and involves replacing the cabin air filter, the key fob battery and the wiper blades, as well as a multi-point inspection.
The second service is priced at £650 and includes everything from the first service plus fresh brake fluid and a service for the air conditioning system. The third service is the same as the first, then the fourth service is the same as the second, but the battery coolant has to be replaced, so the price is pegged at £800.
It's worth checking if any Model S that you're thinking of buying comes with the balance of a pre-paid service plan. At the time of writing it was possible to pay up front for three years' servicing (£1,225), four years (£1,925) or eight years (£3,675).
Tesla Model S 2021: updates and new high-performance Plaid version introduced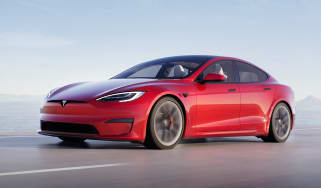 Tesla Model S 2021: updates and new high-performance Plaid version introduced
Tesla Model S convertible: Italian coachbuilder Ares reveals one-off commission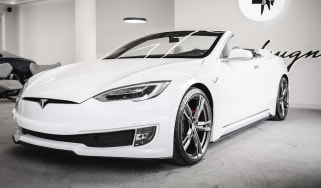 Tesla Model S convertible: Italian coachbuilder Ares reveals one-off commission
Can solar panels charge an electric car?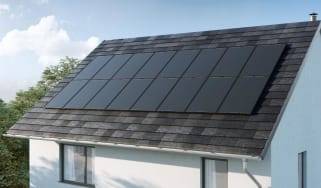 Can solar panels charge an electric car?
Charging your electric car with solar panels is a great way to save money in the long run. We explain why...
Where can I buy hydrogen and where is my nearest hydrogen filling station?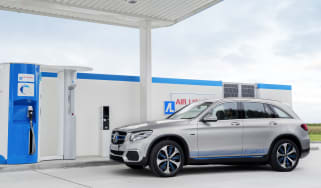 Where can I buy hydrogen and where is my nearest hydrogen filling station?
A guide to where you can find UK hydrogen fuel stations for filling up a hydrogen fuel-cell car
Why owners love the Mitsubishi Outlander PHEV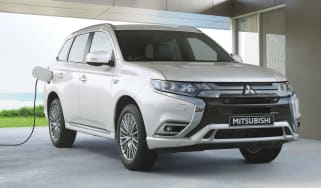 Why owners love the Mitsubishi Outlander PHEV
Thinking of switching to a plug-in hybrid? Plenty of owners we surveyed can vouch for the Mitsubishi Outlander PHEV