Tesla Sentry Mode surveillance feature and Dog Mode launched
Sentry Mode system allows Teslas to record footage from all angles, helping prevent damage and theft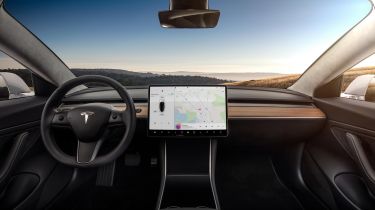 Tesla has begun rolling out a 360-degree Sentry Mode surveillance system to protect its cars from theft and damage.
The feature is an expansion of the TeslaCam dashcam introduced late last year will be made available from today as an over-the-air update on the Model 3 in the US. Model S and Model X cars built after August 2017 will receive it at a later date.
Sentry Mode will be activated globally, although an exact arrival date for UK cars isn't yet known.
The feature uses the eight-camera setup that facilitates Tesla's Autopilot feature, which is a £4,900 optional extra in the UK.
When enabled, the car enters a 'Standby' state, using the cameras to monitor potential threats. If a minor threat is detected - for example, someone leaning on the car - the system will switch to 'Alert' mode and display a message on the central touchscreen warning those nearby that the cameras are recording.
Should a window be broken, 'Alarm' mode is engaged which will activate the alarm, increase the brightness of the central touchscreen and play music at full volume. Owners will get an alert through their Tesla app, and they'll be able to save a recording of the incident on a pre-inserted USB drive within the car.
Until now, the TeslaCam feature only used Tesla's forward-facing camera. Drivers still need to install a separate flash drive, inserted into one of their car's USB ports and configured in a certain way.
The dashcam can then be controlled using the large touchscreen on the centre console, recording up to an hour of video before overwriting old data. The most recent 10 minutes of footage can be saved with a single tap of the dashcam icon on the screen.
Tesla Dog Mode
Tesla has also announced the introduction of Dog Mode, which owners can use when leaving dogs in their vehicle.
The feature maintains a comfortable temperature within the car so dogs - or any other pets, for that matter - don't overheat in high temperatures.
The central touchscreen also displays a message reading 'My owner will be back soon', with a temperature read-out reassuring passers-by that they needn't worry.
BMW i4 facelift to topple Tesla with huge range and tech upgrades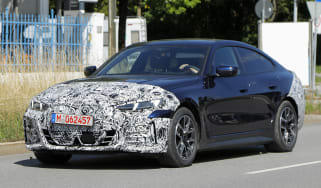 BMW i4 facelift to topple Tesla with huge range and tech upgrades
An updated version of the BMW i4 has been spotted testing, likely sporting a longer range and the latest technology
Electric BMW iX2 is set to take the kidney grille to the next level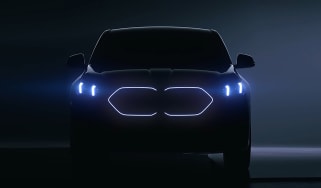 Electric BMW iX2 is set to take the kidney grille to the next level
BMW has teased the highly-rumoured iX2 coupe-SUV, which has been revealed to get enlarged illuminated kidney grilles