Tesla Cybertruck: Elon Musk reaffirms production will start in 2023
Tesla CEO Elon Musk has confirmed the company's electric pickup will enter production in 2023, four years after it debuted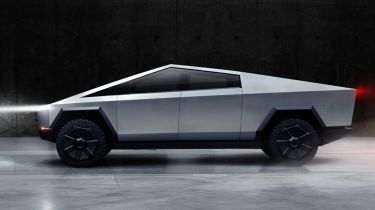 A prototype of the eagerly awaited Tesla Cybertruck electric pickup made an appearance at the launch of the company's Megapack project in California. Photos taken of the prototype EV by a local news station also revealed changes to the design of the original Cybertruck that was unveiled back in November 2019.
The biggest alteration from the 2019 pickup is the addition of a digital driver's display behind the steering yoke, similar to the setup found in the latest Tesla Model S and Model X. However, aside from the addition of some conventional wing mirrors, the polarising design of the Cybertruck remains mostly unchanged.
Since it debuted more than three years ago, the Ford F-150 Lightning and Hummer EV rival has been delayed several times. Back in January 2021, Tesla CEO Elon Musk revealed that although development and design of the Cybertruck had been completed, delays in battery-cell production were holding up production. Then, in July of the same year, Tesla confirmed it would be prioritising a ramp-up in production of its Model Y family SUV – likely to sell in much bigger numbers than the pickup. 
In April 2022, Musk insisted production of the Cybertruck will begin in 2023. The similarity-delayed Roadster supercar and Semi truck will also go into production next year, according to the brand's CEO. The company hasn't yet confirmed whether the angular zero-emissions pickup will be sold in the UK, although until recently Brits were able to pre-order the Cybertruck on Tesla's website with a fully refundable £100 deposit.
Tesla Cybertruck price, range, performance and payload
The Cybertruck is based on the same platform as the Tesla Model X, but as it's a bigger vehicle, it's able to use bigger batteries. Three variants are planned: Single Motor Rear-Wheel Drive, Dual Motor All-Wheel Drive and Tri Motor All-Wheel Drive, previously priced at $39,900, $49,900 and $69,900 respectively (approximately £29,000, £36,600 and £51,000 at the time of writing). However, we expect those price tags to be much higher when the Cybertruck finally goes on sale.
The single-motor truck will have a range of over 250 miles on the America EPA test cycle – not the WLTP standard we use in Europe – go from 0-60mph in 6.5 seconds and hit a top speed of 110mph. Meanwhile, the dual-motor model is expected to cover 300 miles on a change, accelerate from 0-60mph in 4.5 seconds and top out at 120mph. 
Finally, there's due to be a range-topping tri-motor variant which, according to Tesla, will be able to accelerate from 0-60mph in just 2.9 seconds, with top speed pegged at 130mph. Tesla gives an estimated range of over 500 miles for this version, too.
All three variants will be capable of carrying a near-1,600kg payload, while towing ratings are 3,500kg for the single-motor, 4,500kg for the dual motor and 6,350kg for the tri-motor. All versions of the Cybertruck will come with self-levelling air suspension as standard, in order to aid stability whether loaded or not, plus six seats and storage under the second row.
Among the features touted by Musk at the truck's launch was armoured glass, however this seemed to fail in a live demonstration at the Cybertruck's world debut, shattering in a spiderweb fashion, prompting Musk to comment that there was "room for improvement".
Design and proportions
Elon Musk has described the Cybertruck as "looking like something out of Blade Runner" with its radical, angular lines. It's what's referred to in the US as a 'full-size' pickup: that means it'll be much bigger than the likes of the Nissan Navara and Ford Ranger that dominate the market in the UK. The Tesla measures 5.9 metres long, two metres wide and 1.9 metres high, which is about the same size as the Ford F-150 Lightning and Hummer EV it'll eventually compete against.
Partnership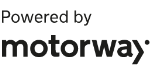 Need to sell your car?
Find your best offer from over 5,000+ dealers. It's that easy.
There's seating for six inside and the load bed is 1.9 metres long. A lockable storage area – referred to as the 'Cybertruck Vault' – gives 2.8 cubic metres of secure storage, while the exterior of the truck is made of cold-rolled stainless steel, which Musk says will not scratch or dent.
Tesla Model 3 facelift will be a double-edged sword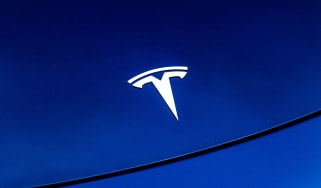 Tesla Model 3 facelift will be a double-edged sword
Tesla's updated EV will have an improved interior, greater range and a more affordable price – as well as one unfortunate drawback
Electric Ford Puma could become the UK's best-selling EV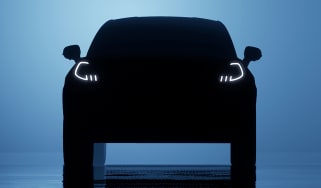 Electric Ford Puma could become the UK's best-selling EV
The Ford Puma EV is set to arrive in 2024 with a range of over 200 miles and a tweaked exterior design
Vauxhall Astra Electric: price, range and video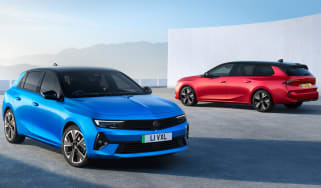 Vauxhall Astra Electric: price, range and video
The new Astra Electric shares its parts with the Peugeot e-308, with first deliveries due soon